Creative Living
When it comes to your goals and dreams, think in these terms:
"It's not only possible, but it's
INEVITABLE.

"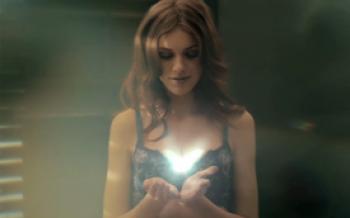 This thing called life and how you live it is all up for interpretation.
It always has been…
Accept your metamorphosis.
Embrace the discomfort.
Break the cocoon.
Release the butterfly.
Do life your way.
Tweet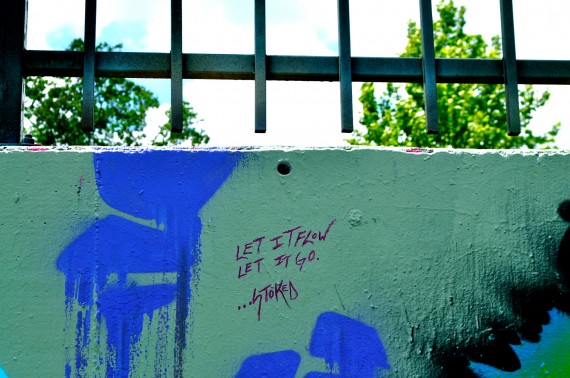 There are moments in your life when you have to pay attention to what life is throwing at you and act accordingly.
Sometimes, all can be going smoothly; other times, everything can be going to sh*t. What do you do when its the latter?
As I must often learn, the more you resist the change you are needing to make, the more momentum you give the forces working against you.
This is when you have to (more…)
Tweet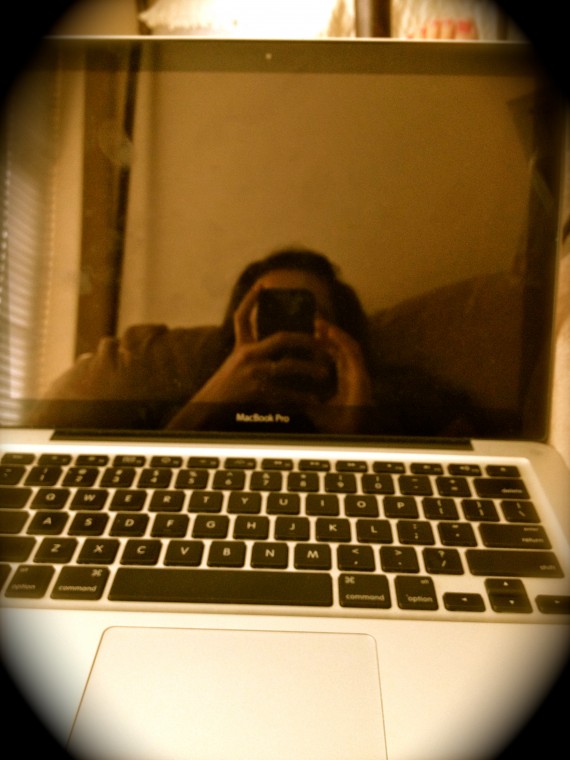 "Life is just better led when it is lived rather than viewed…now I find myself just taking in a moment, and I don't have to post a picture about it." -from Disruptions: More Connected, Yet More Alone
In this online space, I blog about putting yourself first, savoring the moment, and leading a more conscious and creative life. But…I must say, I don't always follow my own advice.
Recently, I've had some great discussions about our current world's incessant dwelling in digital land and how it's hindering true living.
It's easy to get sucked into this newly evolved matrix of sharing, texting, and posting because that's social media and the culture we now live in, but for the love of your one life, don't remain there.
When you put higher priority on sharing what's happening in the moment with others who aren't there (and probably never will be), it can be hard to savor your experience.
Look at me here. I'm out on the town, waiting on dinner, and I'm on my phone… (more…)
Tweet
"Take your place…show your face to the morning…'cause one of these days you'll be born and raised and it all comes on without warning." -John Mayer
The lyrics above are from Born and Raised, a John Mayer song that's been on my 2013 playlist (repeatedly), a song I enjoyed on my morning walk earlier today, a song I heard Mayer perform live in Dallas this summer.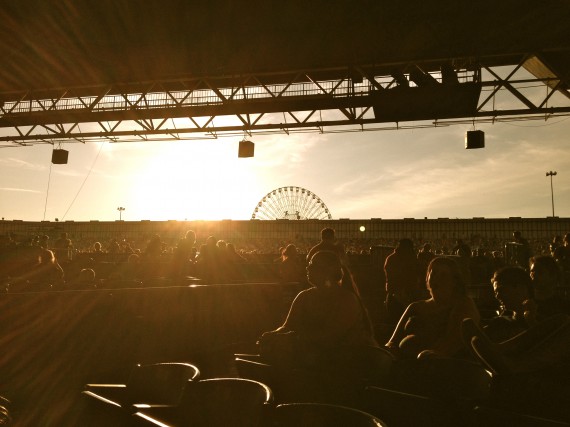 I would've written about my concert experience sooner, but I was feeling (more…)
Tweet
The world is full of opportunities for rejection. Be the first to say
YES

to you.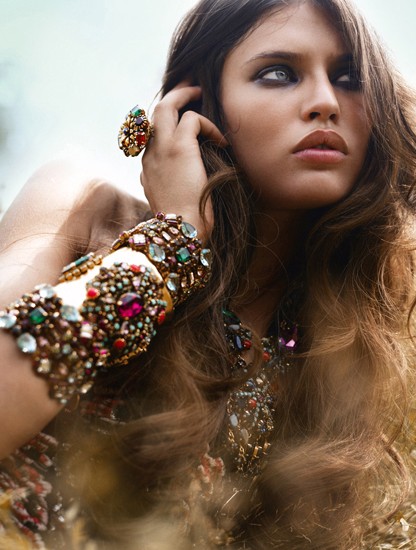 Don't let the thought of being told no, not being qualified enough, not being enough of anything stop you from pursuing a budding desire in you.
It's there for that very reason…to be explored, nurtured, given light, given the proper care and attention.
Bloom in as many places, in as many ways possible.
Tweet
I went to Portland last weekend to attend an unconventional conference and being that it was my first visit, I wasn't sure what to expect.
I'd heard my business mentor and cousin, Tony rave about it and now that I've been living in Austin for almost two years, I've become well aware of the comparison folks make about Portland and Austin, calling them sister cities.
This was a trip in which I went with the flow of each new day (true chillaxin'). What I've concluded is that I love my Austin, Tejas. Sorry P-landers.
I'm sure if you stay awhile, you'll get the similar vibe amongst the locals of my town and P town, but as far as the way the two places look, I got more of a San Francisco (SFO) feel.

I have to say, no city has topped San Francisco for me…well, unless you journey to this colorful town south of the U.S. border or take an 8 hour flight for some fancy-shmancy bike riding in this Italian village.
I ate really well in Portland. A satisfied palate is crucial for any traveling, convivial woman.
My friend, Monica and I stepped into a few cool shops too. (more…)
Tweet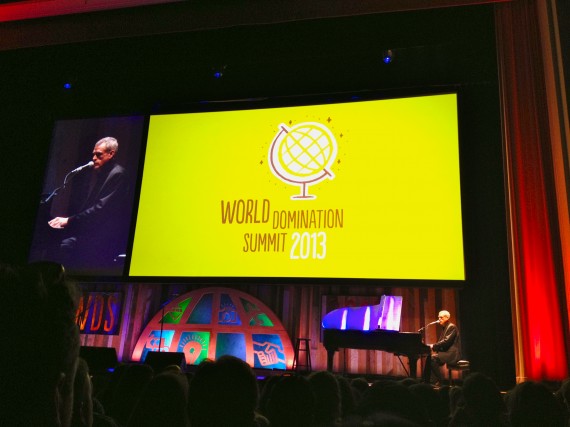 I've made it back to home sweet Austin after a convivial weekend in Portland for Chris Guillebeau's World Domination Summit (

WDS

2013).
It was my first time attending and I'm thankful to have shared the experience with my friend and fellow Austinite, Monica Crowe. On our flight home, we sported our new WDS 2013 shirts…
Once you get familiar with going to conferences (or any social event), you begin to understand that it's not about impressing, it's about (more…)
Tweet
I'm spending my morning reviewing the new format of my book to ensure the print version (long awaited!) is ready to go for the world (read: you!) and while revisiting the material, I've decided
Today is a good day to be reminded of this…
"Focusing on a problem, a weakness, what is missing, what you've yet to "get" only amplifies the issue, delays progress, and weakens you. I'm not saying don't acknowledge your problems, but instead place your attention on how to resolve, alleviate, or completely be done with them. Creativity is a form of seeking solutions, especially when they aren't as evident or in your face." -excerpted from my book Convivial | A Quest for the Masterpiece Within
What comes to mind when you think of problem-solving? How have you gotten down and dirty to get passed some of life's roadblocks?
Tweet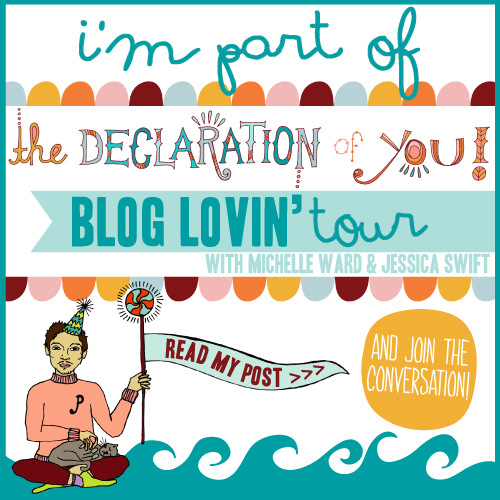 Self-care is a form of trusting, listening, seeking, yearning, surrendering…it's purpose is convivial at the core.

This is the story of my convivial discovery of an Ancient Mayan massage therapy and how I came to the understanding that you are your body's advocate and its up to you to find the many ways that nurture, restore, and heal you…
Once upon a time, I headed to Mexico for a much needed sabbatical after quitting my job in Banking. I left behind my husband, my home, my parents; my country, language, currency, and all certainty to walk the cobble-stoned streets of San Miguel de Allende with the intention to restore myself to who I once knew myself to be…a writer.
My first week in town, I went to the mercado and purchased what I thought was a fresh bowl of albondigas (meatball soup). After taking a long walk and climbing the steps of El Chorro to reach the peak streets of this colorful central Mexican town, I knew Moctezuma had spiked my soup with drano, because I fell ill that night with chills and fever.
My mother-in-law, concerned for me, recommended I visit La Dona Chole, "'pa que te de una sobada…" My Spanish was getting better by the day, but I still had to put two and two together to understand that she was suggesting (more…)
Tweet
Some people write down goals while others function perfectly without any need for bucket lists. Then, there are the futurists whose thoughts must take visual form because a convivial life doesn't happen by accident; it takes conscious effort (and brass ovaries) to create what you want.
Rather than have my desires collect dust within the constricted walls of my brain, I decided to create a new vision board.
Here's a glimpse at my work and travel section… (more…)
Tweet
I jumped out of bed this morning with the intention to down a glass of my favorite Kefir Blueberry yogurt and get started creating a new vision board.
My dreams have been dancing around untamed in my brain for awhile now and I'm certain not grabbing a hold of them and keeping them front and center is a sure way not to attract what you want in life. To begin reeling my desires and dreams in, I pick up local Austin magazine, Tribeza and begin tearing out images that resonate with me, reading what snags my attention, and flip to this page (more…)
Tweet
There is a spot on the westside of downtown Austin that is a graffiti artist's dream canvas. I recently discovered it with my boys and now take friends and family there for cool snapshots when they come to town.
Growing up in Chicago, I had my fair share of crushes on taggers (what we called graffiti artists up north)…
and this place reminds me of the time I scaled the wall of a factory building near Chicago's Wicker Park neighborhood so I could get the attention of a guy who tagged the name Reebok around the city.
I told him I wanted to see his artwork so we made a walking date of it. I was 14 and already going on dates- proof this city girl didn't waste any time growing up. The look on his face when he saw me reach the top without his help still makes me laugh to this day.
As an art-loving mother with two impressionable little boys, this is as close as I get to scaling walls…
Tweet