Creative Living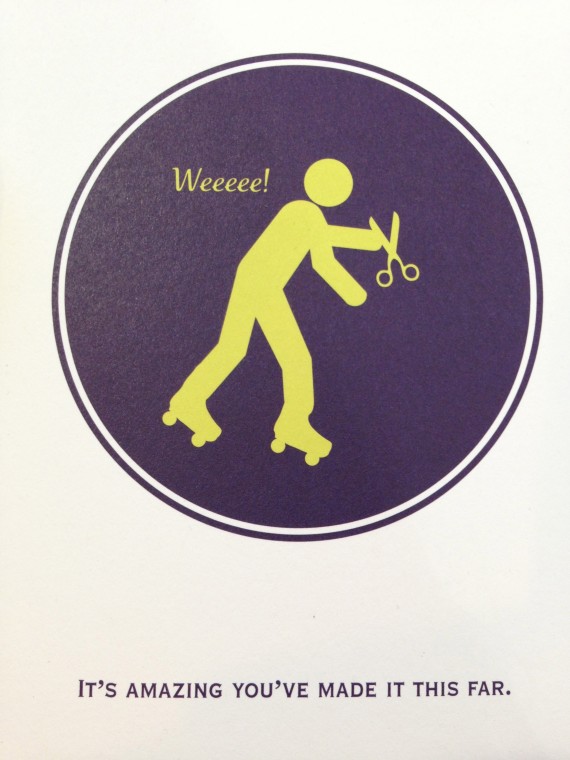 I love the subtle nuances in language you encounter when you sit down to write. You end up pleasantly surprised by the unexpected gifts your muse can bring once you show up for the moment.
While preparing to write this post, I thought to share how I've been in the process of re-creating certain aspects of my life, and I initially wrote, "I am in process of recreation."
I stopped and looked at that last word and thought,
"Now, that's an oddball way to say that… re-creating vs. recreation?"
Or is it?
To describe re-creating oneself or life, I subconsciously used the word that means "refreshment of strengths and spirits after work," a term whose Latin origin means to "restore to health."
The more I think about it, that's what writing does for me—it restores me.
The problem I face, like many other well-meaning writers, is I don't give my health, er, writing, the front row seat it deserves. I neglect it, take it for granted, put it off, blab about my desire to improve it, and feel guilty and inadequate for not making it an everyday practice. Ugh, so much angst and shame surrounds this idea when I spell it out in that way.
But it wasn't always like that…
When I was nine years old, I went to the store with my mother and came across a fuchsia-colored, cloth-bound book with blank pages inside and instantly made a friend. I asked to take this new friend home and mom agreed—no outside influences necessary, my request was based on a simple desire to write. That's it. I had no expectations, no goals, no agenda, no ego.
I picked up a pen (no deep breaths required), and had my first exchange with page one.
It went like this… "Today I ate eggs and Grandma and Grandpa are visiting us from Texas…" That was the start to a lifelong relationship between me and writing.
I visited my new friend on a periodic basis and as the years past, I filled up page after page with details about how I felt, things I ate, places I went, and boys I liked. My infatuation with a guy named Ricky got what newspapers and magazines would consider full page spreads—I was clearly mesmerized by his dirty blond hair, white skin, blue eyes, and that Puerto Rican bubble butt.
(What, you didn't think women noticed too?)
I became a writing zealot, a devout scribe to my deity, The Page… it proved to be my sanctuary of sorts.
Instead of rubbing rosary beads, I was kneading ballpoint pens between my fingers, releasing whatever demons plagued me at the moment. Happily, I knelt at the edge of my bed many a night to confess my innermost thoughts. This faithful act kept my emotions in check and calmed my mind when life didn't make sense. I had little to no understanding of anxiety, procrastination, resistance or feeling a sense of obligation when it came to engaging with this faithful friend.
My family saw me writing often and, for the most part, they respected my privacy—except that one time my brother grabbed my diary and read it in front of the neighbor boy. Why did he have to randomly open to the page that began, "Today I started wearing a training bra…"? That story followed me to school the next day and I had a few of the other guys teasing me about my newly developing body. Dirty looks and silence were my response, but I licked my wounds, returned home and worked it out onto the page.
When my mother was busy loving my brother and actually raising me, I wrote about the unfairness of being the girl. When I experienced my first French kiss—with Ricky, of course—I wrote about that 25 minute ordeal (read: this burgeoning adolescent girl's dream come true). When I had some run-ins with mean girls at school, I cursed and wrote about them.
Pre-pubescent little girl diaries with front cover key locks became hormonal teen girl five-subject notebook journals.
As the years passed, I enjoyed rereading my journals and seeing the changes I went through, laughing at myself and with others as I did open book readings with friends on my front stoop. My handwriting and language evolved from one book to another. I was able to evaluate myself as a person and decide, "Yuck…I cursed a lot there, not attractive…Wow, I was hateful…Ugh, what crappy friends, never again…" Those moments of recognition were the seeds of self-awareness being gently planted within me.
Thanks to my unacknowledged writing habit, I was unknowingly making decisions about the woman I wanted to be, on paper and in person.
Although I didn't realize the benefits of what I was doing, self-reflection was at work and these seemingly unimportant moments of recreation were actually doing their part to create the person I am today.
When it came to writing, there was never a question of what I wanted to say, whether I was good enough to say it, whether the story was worth telling…it was merely about release and play and self-expression.
Eventually, that intimate practice of writing atop bunk beds late at night, sitting at the kitchen table, and scribbling in front of my Chicago brownstone on warm summer days translated to a young girl who had a high regard for herself. Writing granted me a healthy dose of self-worth without the conscious pursuit of it. Writing was an outlet for peace and solace. I wrote as if I was speaking to someone separate from me, yet it was a form of cultivating a relationship with me all along.
As I grew up, I took breaks from writing because I got busy living and there was no guilt in my absence.
I became your everyday working girl, newly graduated from college, and when I wanted to slow down, I'd do so at the page.
It wasn't until I jumped the corporate cliff and made the announcement, "I want to be a writer" that I somehow lost the feeling the act brought me.
I was mentally unprepared to handle the struggle I encountered balancing something that brought me peace once I put a price on it. Declaring myself a writer was unnecessary because I was one already. Without realizing, I had embarked on a search for validation for something that didn't need to be proven.
Instead of going to confession with pen and paper in hand, I started to rely on conversations with others about my feelings, about the confusion I was experiencing on this trail that had only my name on it. I almost started to believe that other people had the answers I needed, that the accolades and social proof behind them was suppose to give me comfort in asking for directions to where I needed to go—as if they knew. That wasn't the key that would unlock the door to what once brought me and could always bring me peace.
Looking outside of yourself for answers has a dizzying effect and takes you nowhere.
Show up for you, for the YOU in fresh canvas form to weigh things out in your own mind first. Give time to what nurtures and grounds you…the practice of writing, or whatever art form that chooses you. There are many outlets—sports, music, writing, painting, building a business, etc. Become engaged in yours, regularly, so you don't become stagnant and polluted by what can cause you to feel jaded or confused about life. It can get pretty weird out there.
Writing, or whatever art form you practice, has a grounding effect and it's crucial that you remember to do it for this purpose, not for your own personal glory, for likes, or validation.
I'm fully aware that my words could land on deaf ears because each one of us has to take a ride for ourselves to discover these truths. It's hard won wisdom and it cannot be earned any other way.
I'm not here to dish grand advice on how to live right, but to encourage you to simply write (or however you creatively unleash on life). Do it because it makes you feel good, because it strengthens you, and if you approach it with that intention, or better yet, with no intention at all, you will experience true recreation in this very pure act and end up creating something unexpectedly amazing.
Those moments when you are stared at blankly or laughed at frankly… grab a hold of them and make them your experiment on paper.
When you write it out, you inevitably write it off, and THAT is what restores you again and again and again.
Live, write, release, restore… go for that full circle effect, my friend.
(Previously published as a guest blog for The Literati website. If you're a writer, check out this amazing community of artists.)
Tweet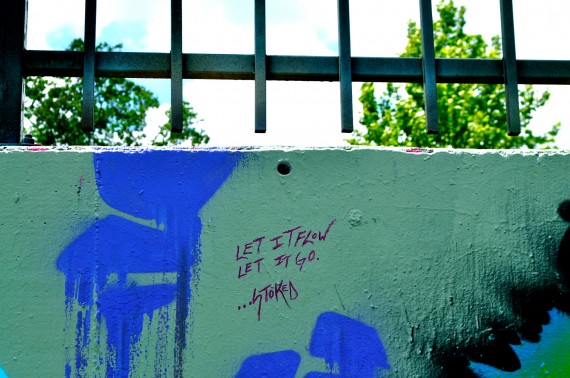 There are moments in your life when you have to pay attention to what life is throwing at you and act accordingly.
Sometimes, all can be going smoothly; other times, everything can be going to sh*t. What do you do when its the latter?
As I must often learn, the more you resist the change you are needing to make, the more momentum you give the forces working against you.
This is when you have to (more…)
Tweet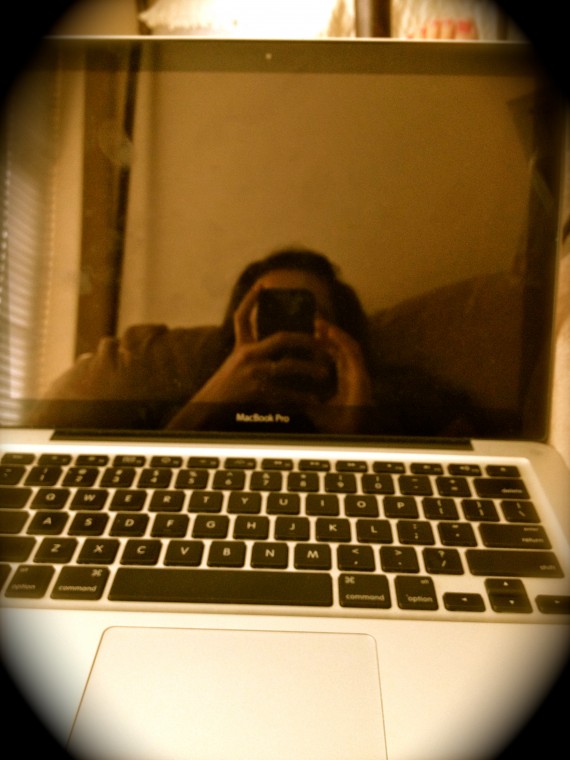 "Life is just better led when it is lived rather than viewed…now I find myself just taking in a moment, and I don't have to post a picture about it." -from Disruptions: More Connected, Yet More Alone
In this online space, I blog about putting yourself first, savoring the moment, and leading a more conscious and creative life. But…I must say, I don't always follow my own advice.
Recently, I've had some great discussions about our current world's incessant dwelling in digital land and how it's hindering true living.
It's easy to get sucked into this newly evolved matrix of sharing, texting, and posting because that's social media and the culture we now live in, but for the love of your one life, don't remain there.
When you put higher priority on sharing what's happening in the moment with others who aren't there (and probably never will be), it can be hard to savor your experience.
Look at me here. I'm out on the town, waiting on dinner, and I'm on my phone… (more…)
Tweet
"Take your place…show your face to the morning…'cause one of these days you'll be born and raised and it all comes on without warning." –John Mayer
The lyrics above are from Born and Raised, a John Mayer song that's been on my 2013 playlist (repeatedly), a song I enjoyed on my morning walk earlier today, a song I heard Mayer perform live in Dallas this summer.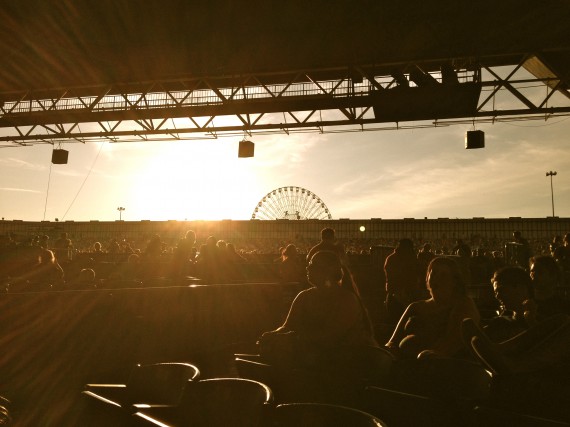 I would've written about my concert experience sooner, but I was feeling (more…)
Tweet
I went to Portland last weekend to attend an unconventional conference and being that it was my first visit, I wasn't sure what to expect.
I'd heard my business mentor and cousin, Tony rave about it and now that I've been living in Austin for almost two years, I've become well aware of the comparison folks make about Portland and Austin, calling them sister cities.
This was a trip in which I went with the flow of each new day (true chillaxin'). What I've concluded is that I love my Austin, Tejas. Sorry P-landers.
I'm sure if you stay awhile, you'll get the similar vibe amongst the locals of my town and P town, but as far as the way the two places look, I got more of a San Francisco (SFO) feel.

I have to say, no city has topped San Francisco for me…well, unless you journey to this colorful town south of the U.S. border or take an 8 hour flight for some fancy-shmancy bike riding in this Italian village.
I ate really well in Portland. A satisfied palate is crucial for any traveling, convivial woman.
My friend, Monica and I stepped into a few cool shops too. (more…)
Tweet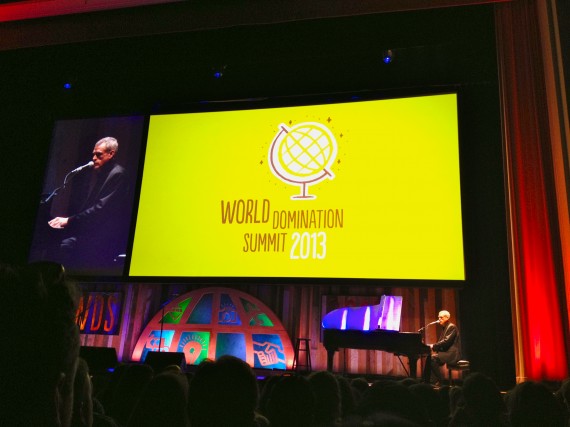 I've made it back to home sweet Austin after a convivial weekend in Portland for Chris Guillebeau's World Domination Summit (

WDS

2013).
It was my first time attending and I'm thankful to have shared the experience with my friend and fellow Austinite, Monica Crowe. On our flight home, we sported our new WDS 2013 shirts…
Once you get familiar with going to conferences (or any social event), you begin to understand that it's not about impressing, it's about (more…)
Tweet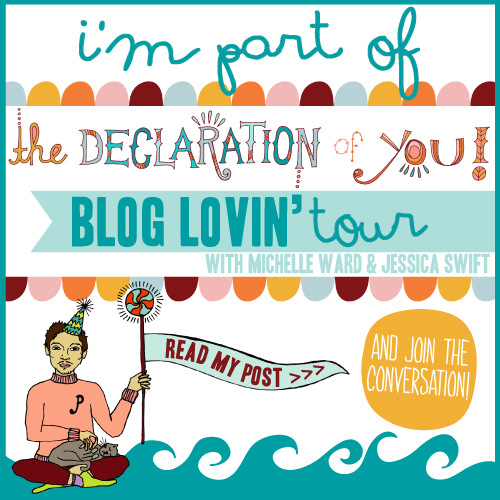 Self-care is a form of trusting, listening, seeking, yearning, surrendering…it's purpose is convivial at the core.

This is the story of my convivial discovery of an Ancient Mayan massage therapy and how I came to the understanding that you are your body's advocate and its up to you to find the many ways that nurture, restore, and heal you…
Once upon a time, I headed to Mexico for a much needed sabbatical after quitting my job in Banking. I left behind my husband, my home, my parents; my country, language, currency, and all certainty to walk the cobble-stoned streets of San Miguel de Allende with the intention to restore myself to who I once knew myself to be…a writer.
My first week in town, I went to the mercado and purchased what I thought was a fresh bowl of albondigas (meatball soup). After taking a long walk and climbing the steps of El Chorro to reach the peak streets of this colorful central Mexican town, I knew Moctezuma had spiked my soup with drano, because I fell ill that night with chills and fever.
My mother-in-law, concerned for me, recommended I visit La Dona Chole, "'pa que te de una sobada…" My Spanish was getting better by the day, but I still had to put two and two together to understand that she was suggesting (more…)
Tweet
Do you ever find yourself holding back because you feel conscious about what others may think or say about you and your lifestyle?
If you play good girl to the world, then holding back is a common sentiment.
Recently, I visited a friend I hadn't seen in a while and we started talking about her passion for a certain sacred spot in Rome, Italy. I could see how her face lit up when I touched on that subject and being the kind of woman who wants to encourage the work of art in every person, I asked, "So, when are you going?!"
She melted at the thought of traveling to Rome and said, "Oh my gosh, I would LOVE to go, but my husband would never want to go with me. He just wouldn't want to do all that walking and go that far."
My brain nearly short-circuited at her response and convivial instincts kicked in when I said, "So you mean to tell me, you would sacrifice a dream of yours because your man is unwilling to step out of his comfort zone, if only momentarily?" I continued…"All I'm saying is…if you have the opportunity to make that dream a reality, why not take a chance and rock that boat because you only have one life to live. Just one."
Many times, we make choices that sacrifice our own happiness, in small or large ways, because we have been conditioned to avoid conflict.
In the words of Bob Newhart, stop it! Conflict is a stepping stone to growth. In fact, Margaret Heffernan dares you to create conflict. Imagine that! She points out how most people instinctively avoid conflict, but good disagreement is central to progress.
The hardest thing to do, which should be the easiest thing, is to live your life- not one that others deem to be appropriate to their eyes, ears, and personal beliefs. Many opportunities to live are passed up because so many people are afraid. What are your deep desires and what fears surface when you even think of the possibility of pursuing them?
How about you go against the grain of convention, culture, (fill in your blank) and think/repeat when necessary…
"While they're busy talking, I'm too busy LIVING."
Choose to be an example of someone who is living according to their own beliefs and values- ones gathered from your own life's experience.
Tweet
As it pertains to your desires, dreams & wishes, the language goes like this…
THEY

say: You're crazy.
YOU

say (grinning): I know.

The naysayers will always be there.
It's your choice to be affected or not by their indifference.

Tweet

I once attended a SXSW talk given by Gary Hirshberg, Stonyfield Yogurt CEO and his wife, Meg Cadoux Hirshberg and she was discussing her new book, For Better or For Work: A Survival Guide for Entrepreneurs and Their Families.

As they shared their experience creating and running Stonyfield, what stays with me the most is when Gary said,
"I am a pathological
OPTIMIST.

" -Gary Hirshberg
Meg had us captivated when she talked about the stress that came with building their business (couples in attendance all nodded their heads) and how there were times when she and Gary didn't speak to one another (couples elbowing one another and chuckling), when they literally had to stay away from one another to give Gary the space to do what he did well (couples smiling).
There was a time when they got news that their farm had received some sort of citation which required it be shut down that day. This was potentially devastating to their operations and Meg thought it was the end of the world while Gary never saw the risk involved because he had something fundamental to true entrepreneurial thinking…the understanding that there are no impossibilities unless you choose to see them.
When Gary shared his one-liner with the group, it was like a lightning bolt straight to my heart. I clearly understood what he meant because I see opportunity and growth everywhere and seek to find ways to maximize and express it.
It's easy to go on that "just-be-positive-and-have-faith" spiel when it comes to the aspects of our lives that aren't so convivial, but you have to meet hope halfway and find ways to think and act in the face of risk and fear.
Have the courage to see your problems for what they are, then take the necessary steps to figure them out. That's much better than playing the sugarcoating game, or ignoring them altogether.
Where in your life can you choose to be more pathologically optimistic?
(Photo by Julian Dufort, Inc Magazine)
Tweet
There is a treasure chest of hidden stories living behind each person's eyes. If you care to look long enough, often enough, perhaps you might be granted access into a world you might never know.
When was the last time someone looked into your eyes for the simple purpose to see you, really see you? Or vice versa? How did it make you feel?
Artist Marina Abramovic did just that at the Museum of Modern Art, back in 2010 with her performance of The Artist is Present. It may be two years since she performed, but its moments like these that live on forever.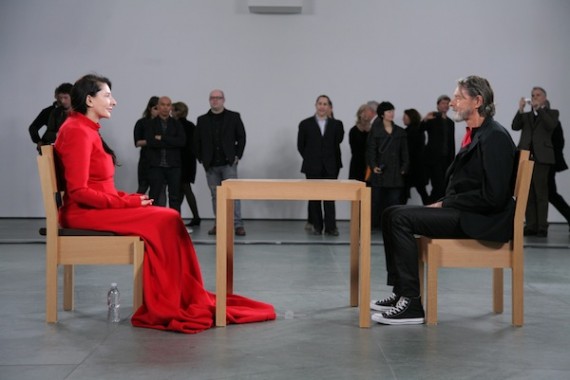 (Click photo to watch this powerful interaction/surprise reunion) 
She sat for a 736-hour and 30-minute static and silent piece where museum visitors waited in line to sit across from her and look into her eyes. In this particular photo, she received an unexpected visitor…her former love Ulay.
The two had a relationship in the 70s and when they felt the affair was over, they walked The Great Wall of China, each from opposite ends, meeting for the last time in the middle and never seeing each other again.Until this moment, that is. Can you imagine the intense energy and emotions flowing between them in that very moment?
See the moving images of people Marina sat across from along with the amount of time it took for their interaction to result in tears.
Can you guess who this woman is?
Imagine all of the painful and joyous stories dancing beneath each set of eyes…what did this "momentary" work of art allow them to relive, acknowledge, face, make peace with…if only for a moment?
Check out the rest of the images in the tumblr called Marina Abramovic Made Me Cry.
(Top photo by Scott Rudd, tumble images by Marco Anelli)
Tweet
Confession:
When things feel hard and my vision is not clear and important details are not coming together for me, whether professionally or personally, I am easily tempted to throw in the towel on this whole idea of convivial living.
But guess what?
I can't. I just can't.
There are just too many dreams and desires that are more powerful than I am and I am forced to keep going.
There is just too much love that I owe to myself.
There are just too many hills, steps, mountains I've climbed.
There are just too many people who truly believe in my abilities…more than I probably believe in myself.
There are just too many conversations that I've had that require me to walk my talk.
There are just not enough good enough reasons to give up.
There are just too many breaths I still have to take.
The journey is just too long to even think that I've come to the end of it.
So I keep on.
And on.
And on.
And so you must carry on with your own journey, dream, life…don't give in.
The challenges you face are there to shape and catapult you onward…
Tweet