Artists
Today is the first day of Austin's South By Southwest Interactive Conference (SXSWi), a much anticipated event that draws entrepreneurs, innovators, and creative folk of all sorts from all over the country and world each year.
I'm grateful to be attending this year. There are myriad speakers and events to pop in on and I'll be sure to share my takeaways from the events and give you a glimpse into some of the notes I take right here.
For now, I leave you with this reminder as always…
You are a Masterpiece. Live accordingly.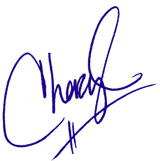 Tweet
I'm at Starbucks trying to uncover the gems I seek for what will eventually become chapters of the convivial book I am writing.
I won't pretend to be fearless. It scares me to say that I'm writing a book. Such a daunting task for a busy mama, but its what I desire.
I refuse to believe in the impossibility of my dreams.
It's so easy to just exist, to get by, but defiantly creative spirits won't let up and don't get comfortable, so day by day, I take steps to be resourceful, to connect with people who can guide and be part of making this book a reality.
Declaring what you want to the world takes cojones and holds you accountable.
Once you make your dream known, you have a choice to follow through or disappoint…yourself. After all, that's who you're creating for, right? If that isn't the focus, then forget it. Your art is not about anyone else but you. By being true to you, to your art, that's how you serve others.
And the world- upon hearing your dream- now has the choice to believe you, (eagerly) watch you fail, or become part of the process. Ask for help. Show up for the unknown.
Failure is inevitable, a gift, something to embrace.
In Seth Godin's book, Tribes, he says, "You've got to be willing to be wrong in order to be right all the other times in your life.." Words like that fire me up and make me want to go make a writing fool of myself…in private. If I show up and do the work, I'll eventually clear the junk and find my treasure.
That's how art and the process of creating it works. It's hard to see the initial results of your labor, but if you keep faith behind your efforts, you'll get to the good stuff.
I am in the beginning stages of this book project. Unfortunately, writing for me can't begin until after 8pm each night, and I can't always dedicate every day to creating a new sentence for the book, the blog, or simply for me, because family life takes first place, and many nights, my body fails me. My boys take a lot of my energy throughout the day, and even though I've got passion for this convivial empire brewing and bubbling beneath the surface, sometimes I just don't have enough energy to keep going.
This is me, the convivial mama in action.
I've learned very quickly, and painfully, that you are nothing without your body. You must take care of it.
I used to stay up late into the night writing, researching, creating plans with my muse, but those days seem long gone. Nowadays, my body seems to crash around 3pm and I've not even done anything! It's frustrating since the lack of energy cuts into my creative time. Scoliosis and a 34 degree curve in my lower back are the big culprits. I'm working to get that driving force of energy back. My next holistic move to heal myself is Cranio-sacral massage. I've been wanting to try it for years now. Intuition's leading me there and I'm finally listening.
For now, I take it day by day. I avoid comparing myself to others who are birthing one creative project after another, because I know my story is not their story, and my path is my own. Being gentle with yourself is essential to pushing through the slow times, the times when you're full of creative ideas, yet seemingly stagnant. It's like you're standing idle, in some imaginary, never-ending line, waiting for your turn to come.
This is every artist's struggle: making the time and having the energy to create.
You get knocked down, find discouragement almost anywhere, at times lack clarity of vision, struggle with self-acceptance and self-belief, yet you keep at it, keep believing in what you are compelled to do, because that is what convivial minds who are artistically committed do.
Sometimes I don't know why I feel the need to show up for the blank page and write my journey, sometimes I am not sure what difference it all is making, but I do it anyway, because I don't know how NOT to write what I feel, what I believe, desire and dream. Some of it I share here, some I keep just for me, but I know one day, it will all come together. One day…this I believe.
Wishing you the best health for your next creation,
Tweet
The actor, Bradley Cooper. You've seen him play the a-hole preppy boyfriend in Wedding Crashers. If you're a woman, you've definitely noticed his blue eyes, and would bypass an autograph any day to run your fingers through his dirty blond, wavy hair instead…right? Riiiiiiiight. And I have no doubt that you really became familiar with this actor after his brilliantly raunchy performance in the blockbuster hit, The Hangover. After that film, his star, um, shall we say, skyrocketed?
On a drive back home after visiting my grandfather in Odessa, I came across a video of this handsome actor making his first appearance on The Actor's Studio. I've watched the likes of Johnny Depp, Tom Hanks, Angelina Jolie, and Steven Spielberg walk across the stage and share their experiences as actors, as artists, but more so, as the people they are deep down inside. So this is quite the accomplishment for the young, talented, still very much up-and-coming Bradley Cooper.
Host and creator of The Actor's Studio, James Lipton covers the actors' before and after stardom experience, insight into each person's unique take on the creative process (which if you notice, many answers can apply to various aspects of life and art); he also inquires about the struggles and moments when the actor was simply like every other aspiring artist…committed and determined, many times uncertain…seemingly unrecognized, without fame, merely trying to find their way, their place, in this sometimes chaotic, constantly changing world.
We all want to hear these stories, because they humanize the artist and give us hope and motivation to tap into our own genius and push forward with our dreams.
I'm not an actor, and you may not be one either, but you are a creative human being who desires to create…something, for yourself, for others, for money, for nothing…you simply want to express the life and beating heart within you…to feel that you're alive. By pairing that desire with outrageous self-belief, unstoppable will and a vast resourcefulness in your efforts, you can create any life, and accomplish anything.
The desire to create, to understand ourselves, the world, and share that openly with others is to understand life, to figure out our way in the world is fundamental to being human…
and I have no doubt that we can find inspiration is everyone's experience and all learn from one another no matter what form of art they may be pursuing.
Watch Bradley Cooper's full circle experience in artistic achievement come to life
He is overcome with emotion about his obvious success, in disbelief about where he is sitting, who he is talking to, and it is simply inspiring, endearing, and humbling to witness his pinch-me-'cause-this-can't-be-real moment in time.

Bradley Cooper's emotional return to the place where he learned to act. From March 14, 2011
Follow your heart…commit to your art,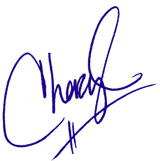 P.S. The video is part I of a series of videos, so if you're intrigued enough, just click through the sidebar afterward to find the rest. I hope you enjoy the video as much as I did! I just love this sort of inspirational stuff. Real life!
Tweet
I'm capable of telling it like it is and capsizing boats that merit sinking, but I haven't always gone "there" for fear of how I might be perceived or no longer received. GASP. An image-conscious, convivial woman?
I wish I could say it isn't so, but it's one of the biggest challenges for women (raising my hand) to overcome before reaching
The convivial promise land of "This is who I am, this is how I live…take it or leave it."
Thankfully, we have a TED talk like the one given by Eve Ensler, creator of The Vagina Monologues (pictured above) to remind women how important it is to (more…)
Tweet