Freewriting
I'm at Starbucks trying to uncover the gems I seek for what will eventually become chapters of the convivial book I am writing.
I won't pretend to be fearless. It scares me to say that I'm writing a book. Such a daunting task for a busy mama, but its what I desire.
I refuse to believe in the impossibility of my dreams.
It's so easy to just exist, to get by, but defiantly creative spirits won't let up and don't get comfortable, so day by day, I take steps to be resourceful, to connect with people who can guide and be part of making this book a reality.
Declaring what you want to the world takes cojones and holds you accountable.
Once you make your dream known, you have a choice to follow through or disappoint…yourself. After all, that's who you're creating for, right? If that isn't the focus, then forget it. Your art is not about anyone else but you. By being true to you, to your art, that's how you serve others.
And the world- upon hearing your dream- now has the choice to believe you, (eagerly) watch you fail, or become part of the process. Ask for help. Show up for the unknown.
Failure is inevitable, a gift, something to embrace.
In Seth Godin's book, Tribes, he says, "You've got to be willing to be wrong in order to be right all the other times in your life.." Words like that fire me up and make me want to go make a writing fool of myself…in private. If I show up and do the work, I'll eventually clear the junk and find my treasure.
That's how art and the process of creating it works. It's hard to see the initial results of your labor, but if you keep faith behind your efforts, you'll get to the good stuff.
I am in the beginning stages of this book project. Unfortunately, writing for me can't begin until after 8pm each night, and I can't always dedicate every day to creating a new sentence for the book, the blog, or simply for me, because family life takes first place, and many nights, my body fails me. My boys take a lot of my energy throughout the day, and even though I've got passion for this convivial empire brewing and bubbling beneath the surface, sometimes I just don't have enough energy to keep going.
This is me, the convivial mama in action.
I've learned very quickly, and painfully, that you are nothing without your body. You must take care of it.
I used to stay up late into the night writing, researching, creating plans with my muse, but those days seem long gone. Nowadays, my body seems to crash around 3pm and I've not even done anything! It's frustrating since the lack of energy cuts into my creative time. Scoliosis and a 34 degree curve in my lower back are the big culprits. I'm working to get that driving force of energy back. My next holistic move to heal myself is Cranio-sacral massage. I've been wanting to try it for years now. Intuition's leading me there and I'm finally listening.
For now, I take it day by day. I avoid comparing myself to others who are birthing one creative project after another, because I know my story is not their story, and my path is my own. Being gentle with yourself is essential to pushing through the slow times, the times when you're full of creative ideas, yet seemingly stagnant. It's like you're standing idle, in some imaginary, never-ending line, waiting for your turn to come.
This is every artist's struggle: making the time and having the energy to create.
You get knocked down, find discouragement almost anywhere, at times lack clarity of vision, struggle with self-acceptance and self-belief, yet you keep at it, keep believing in what you are compelled to do, because that is what convivial minds who are artistically committed do.
Sometimes I don't know why I feel the need to show up for the blank page and write my journey, sometimes I am not sure what difference it all is making, but I do it anyway, because I don't know how NOT to write what I feel, what I believe, desire and dream. Some of it I share here, some I keep just for me, but I know one day, it will all come together. One day…this I believe.
Wishing you the best health for your next creation,
Tweet
Hello kindred spirits. It's been a while since my last "inscription." WARNING: This blog is the mother of all blogs I've written. I'm playing catch up to cap off the year so hold tight and hang with me for a moment. I have much to say.
Since announcing my move to Austin, I've been quite the gypsy mama, traveling back and forth from Dallas to Austin. My husband and I have been on the house hunt since renting out our home in November and haven't hit gold yet, but I'm patient and holding out for the most convivial home of them all. It's out there and I'm ready to plant my feet on the grounds of the State Capitol of Texas, or somewhere close enough.
Changes are brewing on the convivial home front…
This being in limbo, not knowing where my family will hang their hat and call home screws with a lot. With any kind of move you make, there is no way it cannot change you, and it definitely plays tricks on your mind.
I like to know where I'm going, what the plan is, a woman who, as one friend put it, "requires a lot of answers," and when there are so many unknowns, well, I'm gonna get antsy, uncomfortable, and I'll do my best to keep my irritability in check, but I can't guarantee it.
Not knowing where I'm settling causes unsettling feelings about what to plan for, what to talk about, and it's created some resistance about writing- really just blogging. You see, I'm a perfectionist (I know…I'm working on letting up) and I put these expectations on myself to crank out a "masterpiece" and share something worthwhile, something profound, and eye-opening, with you, every time. And yet it's a blog. But it's much more for me. (more…)
Tweet
"People will forget what you say, what you do, but they never forget how you made them feel."
-Maya Angelou
Rejection…being judged…it happens to us all.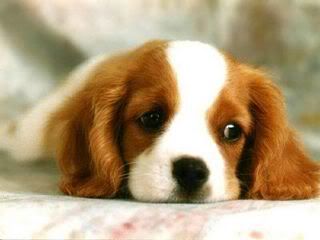 I've certainly had my fair share of rejection. Like these moments in particular…
I'm in New York at a conference that promotes authenticity, love, and support for your fellow woman in business. After the first night's activities, I get invited to have dinner with some women whose work I love and support, then (more…)
Tweet
When I take the time to get out of my head and go deep into my heart's memory of who the Convivial Woman is in me, these are the visuals for memories that come to the surface: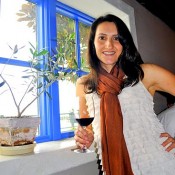 The caring granddaughter having a laugh on the phone with her 76-year-old badass, take-no-shit- grandfather who stands at 4'11".
The girl dancing barefoot on the dancefloor to salsa and merengue with hands intertwined with fellow booty-shaking girlfriend or husband who knows how to make it "look like" he knows how to dance salsa and merengue
The cousin who tells the best scary campfire stories, cracks jokes and exudes pure love for her family and feels like a superstar when she's around them
The wife who will stand her ground and tell her husband like it is when she needs to, then smack his ass 'cause she likes it and knows he does too (TMI? wink wink)
The same woman who will respect the hell out of her man when he stands his ground, puts her in her place, and later returns to reassure her of his love (Ahh…the love quarrel)
The girl who is uncertain about what to do or say to comfort dear friend crying before her; dear friend asks for a tissue and the girl accidentally lightens the mood by bringing the whole roll of toilet paper
The daughter who has the best laughs (shoulders shaking and e'erthang) while people watching with her Dad
The same daughter who can envision tag-teaming with her mother in a wrestling match any day because of their combined ball-busting spirit (NOTE: my feisty mama takes after her father and stands a 4'11" too)
The mother who stands with arms crossed and big smile as she watches over her young sons while they play wrestle or "fence" with the kitchen utensils that go along with the mechanical mixer
The sister who sticks peanuts up her nose on family road trips and freaks out when one gets lodged too far up
The SAME sister who freaks out when her hand gets stuck in pool tables in motels while on family vacation
The young woman who wore fitted black bodysuits and bright red pencil skirts with platform shoes on the sabbath…yeah, I was keeping it holy alright
The woman who brought both her sons into the world with determination and absolute courage and personal strength
The girl who's a blossoming Spanish (as a second language) speaker and causes a small crowd at the dinner table to laugh when she's asked her age and she replies, "Diez y Eight"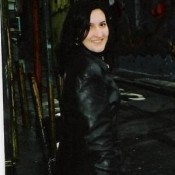 The woman who plans her exit from a corporate job to write, loses herself, then finds and recreates herself again and again with the help and vision of one word…convivial.
Ahhh…my heart's memory is a turquoise jewel which has made "breaking night" so worth the lack of sleep. So much more to tap into, but I'll save it for another day.
Stay tuned this week for the last part to my 3-part blog series titled "Up" Your Convivial Game!
Ciao Ciao Convivial World,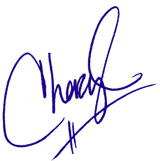 Tweet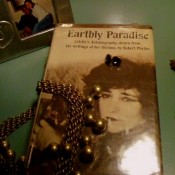 "Thinking is underrated, don't you reckon? In this little world of ours, we're told we need to BE the best, GET the job, MAKE something of ourselves. But when was the last time you just sat down and pondered a little?" -Frankie Magazine
These were some great words to accompany me on my own pro-pondering expedition during the month of January. I went on a complete writing break to immerse myself in the non-digital written word for the purpose to rebuild myself through art.
I'm someone who best recognizes herself through writing and I made a conscious decision to temporarily close up my thought shop and zip it.
What I'm seeing now is how that choice was quite the revolt in nature, equivalent to me cutting off my creative blood supply. (more…)
Tweet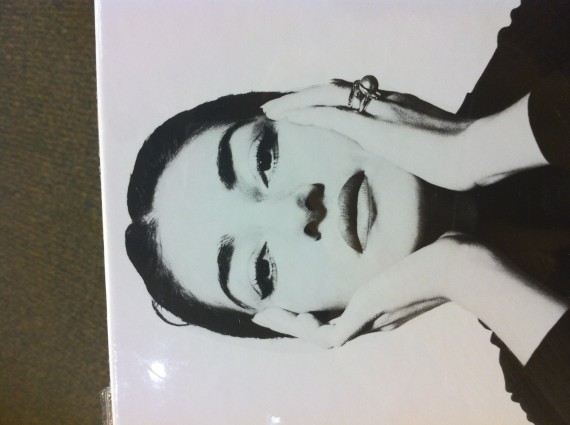 For the month of January, I went on digital sabbatical with the intentions to reconnect, rediscover and redefine my purposes here at Convivial Society (soon to be renamed and relaunched as The Convivial Woman end of February).
So, January has come and gone and I've returned on this fine, icy, cold day in February. Yes, me, Cheryl Chavarria A.K.A. The Convivial Woman is saying Bye Bye sabbatical, Hello writing again.
Wow! January was intense and unforgettable for me. Please tell me you're all goo goo gaga about my return, because this is a big deal for me! I was beginning to feel pent up like a genie in a bottle. Being offline and in a sense out of touch was starting to wear on me…shall I dare talk about how moody and out of my comfort zone I felt toward the end?
Where to begin, ya'll?
There are various experiences to share about my offline escapades, so get ready for (more…)
Tweet
…
1. Watching and quoting lines from any one of these movies: Say Anything, For Keeps, Good Will Hunting, Sound of Music, The Departed, Like Water For Chocolate, Snatch, Lock Stock and Two Smoking Barrels, Austin Powers, Seven Brides for Seven Brothers
2. Looking into either my husband's or both son's eyes and telling them I love them while running my hand through their hair
3. Having a hyena laugh out loud moment with my mom or people-watching with my Dad
4. Sending snail mail to my friends or gifts just because

5. Remembering who I am and what I am here to do
…
It's hard to narrow anything down to a top five list, because there are so many ways I like to treat myself, so I'll keep writing!
I like to blast Enigma or Deep Forest throughout my home, dance salsa, read Brian Johnson's Philosopher's Notes, be around my extended family and make everyone laugh unexpectedly, smile at a random stranger and send them love from a distance, tell the waiter I'll take two orders of dessert…just for me, watch my two year old run around trying to make his homemade Superman cape fly, cheer on my 10 month old as he reaches milestone after milestone, offer advice to my friends when they need it, get a massage or facial, travel to new places, return to places that really stayed with me, drink lychee flavored bubble tea, rollerblade in empty parking garages gleaming the cube style, make myself french toast at midnight on occasion, and of course, express myself by way of the written word.
Although that doesn't even come close to saying it all, I'll go ahead and stop right there. I'm always up for new ideas, so feel free to drop me a comment and let me know how you like to treat yourself!
Tweet
Last week, I had yet another amazing coaching session with Lisa Carmen of www.sacredsexyu.com. I'm already two months into coaching with the sexy femme fatale and I can definitely feel the changes happening within and around me. (Note: That means my heart is leading me in everything I am doing.)
In our last session, Lisa asked me to join her in a 31 Day Blog Challenge to post sacred sexy and convivial brain gems on our sites every day. I agreed to the challenge! Let me tell you, posting every day is a definite challenge to this mom of two boys, but it boils down to managing my time and being disciplined. Oh and minimizing distractions! Yeah, that's huge. I work at it every day ya'll. (Channeling Paula Deen here…)
I've been feeling under the weather for the past few days, so Lisa's got the lead on posts! She's already written such posts about Extreme Irregularity (wink wink), Coming A Long Way,, and "Backing Away from Backing Away" while I've managed to share a precious precious photo of a sculpture by Constantine Brancusi called "The Kiss"! Woo! You loved it, right? Okay! So the game is on and I am signing off now to get more written.
I promise to give my best effort and share lots of juicy knowledge and info with you, so be sure to sign up for to my RSS feed to stay on the sidelines and cheer me on with your comments! You can also love me long time and show your support for me on facebookand twitter!
Cheers to what's ahead!
Tweet
Recently, I spent a family day at The Nasher Sculpture Center located in downtown Dallas with my husband and two sons and snapped this photo. I didn't catch the name of the artist or of the sculpture, so forgive that missing detail, but this rock-turned-work of art speaks volumes of what we crave in our lives every day- love, comfort, compassion, acceptance, understanding, and refuge. The fact that an image so simple can pull on the human eye and tug at the heart is undeniable proof of this truth.
You can see the reflection of my husband carrying our firstborn son in the glass as we all looked on in admiration of this beautiful yet simple piece. My hubby wants to create a replica of this image in our own backyard and I don't doubt his ability to do so. We're all artists in our own unique way– it just takes encouragement and belief in oneself. I'm curious to know what materials my husband will use to construct his piece, but we shall see. Once the project is complete, I'll be sure to share a photo of it with you.
Hugs and kisses to the artist in you.
Tweet
As of July 8th, I began work with life coach, Lisa Carmen of the site SacredSexyU.com. I don't believe Lisa has crossed my path by accident. The day her and I met, she asked me some unexpected questions that tapped into my psyche and caused a commotion of emotions within me. It was then that I knew she had a gift and I needed it. People always talk talk talk about what they need to change, but don't take any action to do so. Well, I'm people and I want to change, so I let Lisa know I was interested in her work. That can go either way, depending on how full of shit I am. She wrote me back an email that was full of excitement and anticipation and said, "I would LOVE to work with you! When?"
Ooh…specifics…getting to the nitty gritty…a concrete commitment. I could have chickened out and made up tons of excuses, but something in me reached out to her and something else in me said the time to woman up and take action was upon me, as in NOW. I want to get down to the bottom of why I do certain things I do and I want to improve on what I think is hindering me from being 100% convivial. So just as the day I lost my virginity went, I said, "Let's do this!" Proof, that even today, I'm still trying to experience my nature. Life coaching with a burlesque dancer is the latest way for me to go about it. I want to share this whole experience, be as open about it as I can (and let me say, that is not an easy for me) but the time has come. This is where I'm at right now in the journey, so bear with me if it's not all complete or the thoughts don't seem organized.
Lisa's asking me some challenging questions (this is a great thing!) and I'm feeling lots of emotions swirl around within me and it can feel frustrating when I don't know why I am feeling a certain way – like all this impatience I have been experiencing this week, but I know it's all a work in process like me. I'm going to get to the point of change I seek. I know it. The coaching will last for 3 months which breaks down to two personal sessions a month, and in between we'll spend time online or on the phone talking about what's happening with me as I work through some unfavorable idiosyncrasies I'm known for, don't really understand myself, and want to overcome.
Here's one peculiarity I'm calling out from the shadows: My discomfort with being celebrated. This is not ironic timing since my birthday is in one month. Can you believe it? Me, The Convivial Woman, feels funny about being celebrated. Haha funny joke there. No, really. I feel strange being the center of attention.
I recently saw New Moon and in the beginning, Bella receives an unwrapped gift from her father and is getting occasional birthday wishes from her friends at school and she's trying to quiet them and go incognito as the birthday girl. Edward finally asks her, "Why don't you want people to know it's your birthday?" She says, "I don't like to be celebrated." Bam! That resonated deep within me. But is it true? No, not at all. But what I'm trying to figure out is if it's an insecurity or a personality trait of mine or perhaps thoughts related to a negative experience from my childhood that I just need to overcome. If my ego wants to have a say in the matter, it'll deny any insecurity and continue playing the tough girl role, but I'm trying to really get down to the bottom of this sentiment.
You see, birthday's deal with me being the center of attention, in the spotlight, all eyes on me. That day is all about me, me, me, me. It's my day and as a woman, well, I've heard the message plenty of times that it's not suppose to be all about me; I'm suppose to be concerned with others, what they think of me, how they see me, feel around me, be nice when others aren't so nice. I'm definitely thinking that growing up in a religion my parents chose for me which didn't allow us to celebrate birthdays plays a role. I couldn't even tell you what the reasoning was behind that form of deprivation, because even at 7 years old when we first converted, my little girl mind couldn't understand how God would be pleased with me if I ignored the day I was born, the day I came into this world to share my gifts. News flash! I'm not in that religion anymore nor religious for that matter. Can you blame me?! I'm not into playing that game of my god against your god, my god is better than your god. What I learned is true is this: Religion divides / Spirituality unites. I'd rather be united.
Let me tell you about this one time when I was 8 years old and my family was the newbie family to Chicago. I had a friend, Diana down the street who was going to have an afterschool birthday cake in her honor. Nothing major, real nonchalant and low key the celebration. I wanted to go! Why? Because she was my friend and I was invited! So I braved the potential rejection and asked my mother if I could attend and sure as night and day, she said, "You know we don't celebrate birthdays because it's against our religion." I was persistent and thought of a compromise to see if I could get what I wanted and said, "Oh mom, please please can I go? I promise I won't sing Happy Birthday to her!" Cleverly, I thought, if I could convince my mom that I was being obedient to God by not truly participating, but still being there, I wasn't sinning.
Tell me you're mouth is gaping wide open from the shock of such a crazy story! It still boggles my mind how people can think they're doing right by their kids and what they're really doing is teaching them to withdraw from life, because there's another world post-death that we should prepare for. Forget living in this world right now! That IS what happened to me a lot- I withdraw from life, because I wasn't enough of a fighter, because girls aren't encouraged to fight. Or they're not suppose to, right? For the record, my mother and father aren't in that religion any longer and those experiences are the butt of all my family jokes. Vengeance is mine! My mother regrets what she calls her naivete combined with her desire to save her children from the perils of hell (my translation: from the joys of truly living).
Anyway, I'm all over the place mentally these days and can't process all of what's floating around in my head, but I can say that this life coaching experience is the beginning to so much more for me. It's going to really get me past some weird stuff that's been causing me to hold back all these years, I've already taken on three new challenges and the whole purpose is to really know and therefore act on the power that lives within me. FYI: This was suppose to be a little snippet of my experience thus far, but it looks like there's a storm of change brewing and I couldn't stop typing! It's all good.
CHALLENGE and CHANGE go hand in hand. What are some of the challenges you're facing? What actions are you taking to overcome them?
Tweet
Tweet
Tweet