Music
"Take your place…show your face to the morning…'cause one of these days you'll be born and raised and it all comes on without warning." –John Mayer
The lyrics above are from Born and Raised, a John Mayer song that's been on my 2013 playlist (repeatedly), a song I enjoyed on my morning walk earlier today, a song I heard Mayer perform live in Dallas this summer.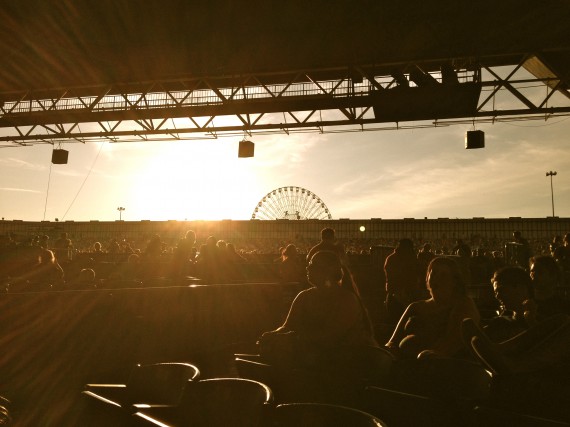 I would've written about my concert experience sooner, but I was feeling (more…)
Tweet
Today is the first day of Austin's South By Southwest Interactive Conference (SXSWi), a much anticipated event that draws entrepreneurs, innovators, and creative folk of all sorts from all over the country and world each year.
I'm grateful to be attending this year. There are myriad speakers and events to pop in on and I'll be sure to share my takeaways from the events and give you a glimpse into some of the notes I take right here.
For now, I leave you with this reminder as always…
You are a Masterpiece. Live accordingly.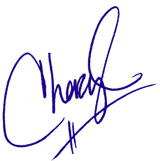 Tweet
It's a great day when you hear a song that touches you, speaks to your heart, expresses how you feel or want to feel.
I'm writing at 6:45am, because 1) I haven't been able to sleep all night, and 2) I've finally stolen time away for myself to share this news:
I'm officially adopting a song for The Convivial Woman!
First, let me tell you which songs it will NOT be: (more…)
Tweet
A beautiful, blue-eyed Canadian once sang…"I'm like a bird…I want to fly away…I don't know where my soul is…I don't know where my home is…"
Well, my soul has found her home, but instead of a bird, she's more like an indigo-colored caterpillar, chillin' in a turquoise cocoon, waiting for the right moment to break free and showcase her new design and purpose. Of course, I'm talking about Convivial Society's metamorphosis into what will soon be known 'round the world as The Convivial Woman website.
Are you ready for her relaunch on Wednesday 9 March 2011?
(That's only two weeks away!)
Have you signed up for the official Launch Newsletter?
BAM! Signup list HERE.
So, the name of the site is changing, the site's design will get a facelift, and I am thrilled to share it all with you! There's tons in store to kick off this grand transition and you don't want to miss out!
As I finalize the message in this holy holy space of mine, I leave you with a song that seems well-suited for this convivial moment in time:
Nelly Furtado's Say it Right. Because Lord knows I want to!
Tweet
Flashbacks. A moment in time. Memories made, forever ingrained. Ahhh…the beauty of traveling back in time to experience life in the present moment.
Want to ignite a feel-good moment in your body? Instantly draw up some much needed energy? Play some music, but not just any music. Choose a song from a time in your life when you were happy, inspired, amazed, and unstoppable.
Songs play in our hearts continuously
and there are times when life is kind enough to play "the song" just when we need it, to shake us up and out of a funk, but overall, it's for us to make the choice to put the needle on the record once again.
I have tons of songs in my memory's repertoire and they can instantly conjure up people and places, scents and feelings, pivotal moments in my life I'd love to return to, but physical time and space won't allow. Good thing sound does the favor of bringing me back to those cherished moments, thus causing an instant surge of energy within me and returning me to innocence and extreme possibility.

The most recent song to add to my sound list came about like this:
It's the first day of Rich Happy & Hot LIVE, the business and lifestyle event I traveled from Dallas to attend in early November (more…)
Tweet
Oh, it'll take a little time, might take a little crime to

COME UNDONE

*.
We'll try to stay blind…to the hope and fear outside…Hey child, stay wilder than the wind.
…
*Click for song by Duran Duran
Tweet
I began the weekend by focusing on my home to clean and clear space for all that I want the next week, month and year to bring. After shaking my tail to Lady Gaga while wiping down the kitchen counter, I switched to my Bebe Pandora station and heard the song Pa Mi Casa (To My House) for the first time. After just a few lyrics,
I stopped everything I was doing and raced to write down a few lines from the song, but then more lyrics kept coming and I couldn't help how they were making me feel, so I decided the song needed to go down in convivial history as yet another must-share moment. Hence today's post. The more I listened to the musical message, the more I found my discovery of the song and Bindu Wiles' newly announced community project, The Shed Project, to be perfectly timed. It was a superior example of synchronicity in action.
If you're in process of embarking on a new journey and letting go of all you know, whether in the grandest or smallest of ways, I invite you to listen to Bebe's song and ponder her words, THEN read all about Bindu's plan to let herself go for ten straight months!
Note: Is Spanish not your native tongue? Mine neither (it's my second), so I've offered up my best translation of the song lyrics below.
Pa Mi Casa / To My Home
Now I return to my house
I say goodbye to you for the time being
'cause I feel like being the girl
who at many times no one believed.
You have to look within
for if the river is running dry
know that below the earth
an ocean travels.
The prairies of my land
Meet with the sky
And that is where I rest
And look for my memories.
There are those who prefer bigger things
for me, I prefer the small
The distance helps you to look
with much less fear
I want to return to closing my eyes
to see what I want
I have no fear of the time passing
but that it passes and memories will be lost
In silence
In silence
There is all that I want, all that I've ever wanted
We accumulate so much
And breathe much less
Each day the air is less pure
And every day that passes I continue missing you.
Go wherever you may go
I'd even die for you
For the prairies of my land
Meet with the sky
And that is where I rest
And look for my memories.
In silence
In silence
There is all I want, all I've ever wanted
There is all I want, all I've ever wanted.
Spanish Lyrics here.
photo courtesy of www.centraluno.com
Tweet