Peace
Today we celebrate America's Independence Day and I want to begin by wishing you the best day ever..after you read this of course!
Considering the above photo, can you imagine how those victorious soldiers must've felt when replacing that British flag with a new American one?
It makes me proud…very proud to call myself an American.
Years back, I was visiting with a friend of a friends in San Antonio who had recently married. We met his new beautiful bride from Guadalajara Mexico and found ourselves sitting in front of The Alamo eating snowcones when this gal started bashing America saying (more…)
Tweet
It's that time of the year when we honor the soldiers who have served and continue to serve the United States of America. I don't normally do this on my blog, but…
I can't think of a better way to honor and recognize one soldier in particular for the sacrifices he has made for our country and my family, as well as the selflessness he has taught me as a friend.
I've known him since we were 13. (I'm older.) Here we are with our church crew, circa 1994. He's wearing the cream-colored suit. (more…)
Tweet
I've got an audio blog that I recorded for you today. After getting some writing done at a cafe in south Austin, I was inspired to share my sentiments on the importance of recognizing when its time to let go during the creative process. Before I share the audio, I want to ask you to mark your calendar for the official
Launch Day of the Convivial Lifestyle Guide | Volume 1 | Thursday 8 November
It will be available for purchase and full download right here on the site in less than two days! I'm so excited I could shart my pants, BUT…I won't.
Each volume in this series of guides will have its own distinct title which I'll be announcing in my next newsletter to everyone on my private mailing list in the next few days.
Are you signed up for my private mailing list? A convivial society is just not the same without you, so be sure to join in the fun, because I cannot WAIT to share this experience with you and do not want you to miss out.
Okay, so back to what I promised…
CLICK TITLE BELOW

TO

LISTEN

TO MY

AUDIO

After listening, can you think of a time you felt afraid to let go of something so dear to you and what happened when you finally did release the fear?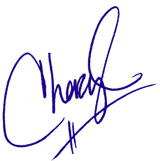 Tweet
Hello kindred spirits. It's been a while since my last "inscription." WARNING: This blog is the mother of all blogs I've written. I'm playing catch up to cap off the year so hold tight and hang with me for a moment. I have much to say.
Since announcing my move to Austin, I've been quite the gypsy mama, traveling back and forth from Dallas to Austin. My husband and I have been on the house hunt since renting out our home in November and haven't hit gold yet, but I'm patient and holding out for the most convivial home of them all. It's out there and I'm ready to plant my feet on the grounds of the State Capitol of Texas, or somewhere close enough.
Changes are brewing on the convivial home front…
This being in limbo, not knowing where my family will hang their hat and call home screws with a lot. With any kind of move you make, there is no way it cannot change you, and it definitely plays tricks on your mind.
I like to know where I'm going, what the plan is, a woman who, as one friend put it, "requires a lot of answers," and when there are so many unknowns, well, I'm gonna get antsy, uncomfortable, and I'll do my best to keep my irritability in check, but I can't guarantee it.
Not knowing where I'm settling causes unsettling feelings about what to plan for, what to talk about, and it's created some resistance about writing- really just blogging. You see, I'm a perfectionist (I know…I'm working on letting up) and I put these expectations on myself to crank out a "masterpiece" and share something worthwhile, something profound, and eye-opening, with you, every time. And yet it's a blog. But it's much more for me. (more…)
Tweet
"People will forget what you say, what you do, but they never forget how you made them feel."
-Maya Angelou
Rejection…being judged…it happens to us all.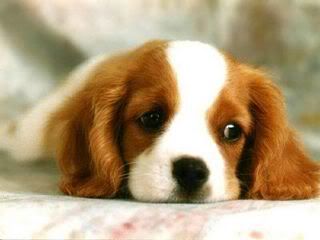 I've certainly had my fair share of rejection. Like these moments in particular…
I'm in New York at a conference that promotes authenticity, love, and support for your fellow woman in business. After the first night's activities, I get invited to have dinner with some women whose work I love and support, then (more…)
Tweet
Recently, I came across Marie Forleo's video on "How to Give Good Apology," where she talks about a famous two-letter word we should avoid when wanting to make amends with someone.
Let me tell you, when it comes to committing social blunders or slips of the tongue, I'm your girl! Just like my guy, Lloyd Dobler in the movie, Say Anything (my all-time fave film), I too suffer on occasion from that "nervous talking thing" or as Marie put it, diarrhea of the mouth. The shit just comes out wrong sometimes! A friend of mine calls those "Cheryl" moments.
Bottom line, I've had my fair share of fallouts and have made and still make silly mistakes with people, but after a few days of smacking myself upside the head, I forgive myself, because I know I mean well.
For this reason, I didn't hesitate to hear Marie's take on a proper apology and as a bonus, I decided to add my two cents on the general conversation of conflict resolution.
In the following video, I share with you the process I go through when it's time to humble myself and offer up an apology.
NOTE: I filmed on the fly so forgive the "uhhs" and "umms" on my part. I was anxious to hear you say "Ahaaa".
Just click below and watch me break it down for ya!
…
***
To find out what that word is that Marie was talking about, watch her video here.
Tweet