Photography
I went to Portland last weekend to attend an unconventional conference and being that it was my first visit, I wasn't sure what to expect.
I'd heard my business mentor and cousin, Tony rave about it and now that I've been living in Austin for almost two years, I've become well aware of the comparison folks make about Portland and Austin, calling them sister cities.
This was a trip in which I went with the flow of each new day (true chillaxin'). What I've concluded is that I love my Austin, Tejas. Sorry P-landers.
I'm sure if you stay awhile, you'll get the similar vibe amongst the locals of my town and P town, but as far as the way the two places look, I got more of a San Francisco (SFO) feel.

I have to say, no city has topped San Francisco for me…well, unless you journey to this colorful town south of the U.S. border or take an 8 hour flight for some fancy-shmancy bike riding in this Italian village.
I ate really well in Portland. A satisfied palate is crucial for any traveling, convivial woman.
My friend, Monica and I stepped into a few cool shops too. (more…)
Tweet
Before you head out the door this weekend, I have one more Chicago eatery to share with you.
My childhood chum, Carrie and I went here two years ago when I last played Chicago tourist with my husband Martin, so we decided to venture over to Logan Square, one of the hottest neighborhoods to lead the pack in real estate this year for
Another heaping dose of Lula Cafe.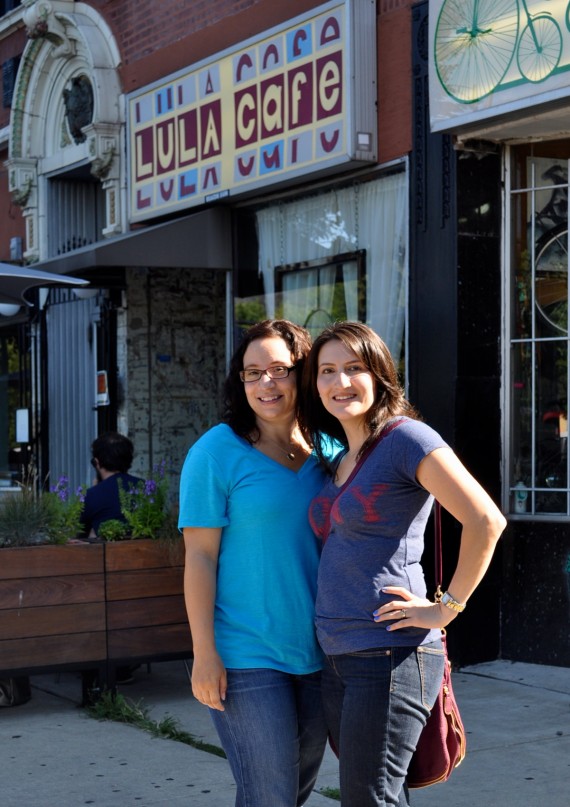 I remember their amazing pancakes, laughter with friends and a friendly hipster staff with great-looking arm tattoos honoring (more…)
Tweet
Recently, my cousin and her hubby came to Austin for a brief stay and being their convivial host and tour guide, I took them around to a few notable spots.
We had a few good chuckles while out on the town together and here are a few places we went…
First stop: Home Slice Pizza on Congress Avenue.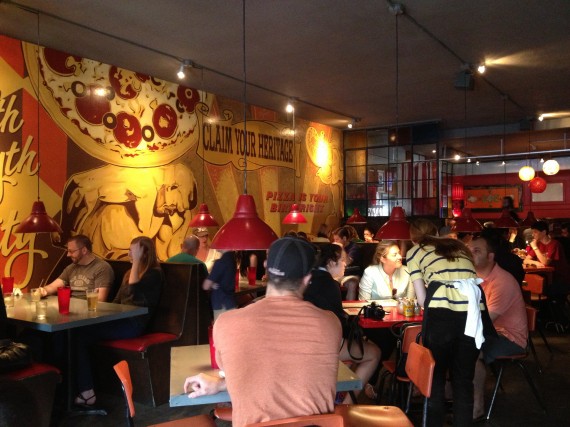 Can you go wrong with NY style pizza paired with table talk about U.S. conspiracy theories?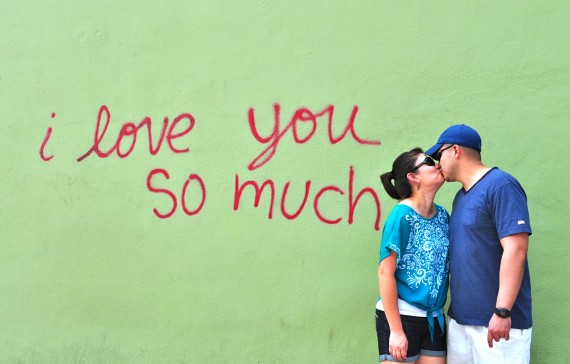 I encourage public displays of affection any chance I get behind a camera.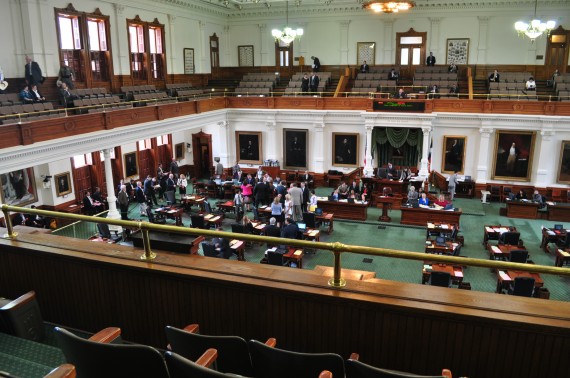 They were stoked to sit in on a live session at the Texas State Capitol.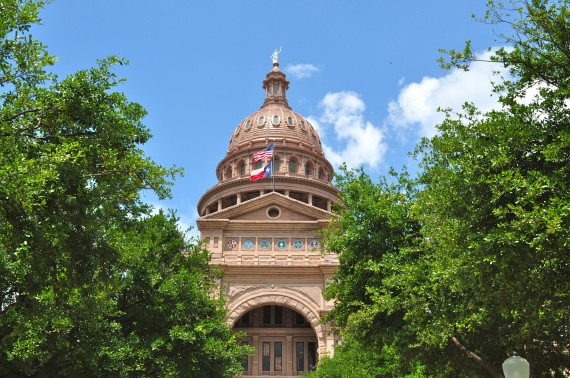 Cool graffiti spot in downtown Austin.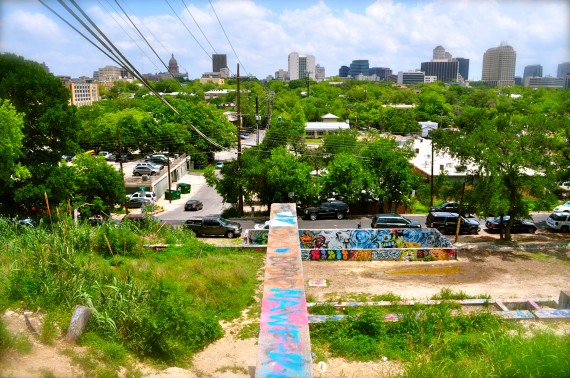 I was instantly transported back to my short-lived stint with gymnastics, walking the balance beam at 6 years old.
Alchemy: a power or process of transforming something common into something special…
I'm so thankful for my cousin's visit- or any visit I get from family or friends because its usually me flying away somewhere or stopping by to say HEY! It's just my nature to want to always get out and try or see something new and anyone I can bring along for the ride, then I say come on!
Do you have family to host in your hometown or city soon? Where will you be taking them? I'd love to hear…
(Photos by yours truly)
Tweet
I'm remembering my childhood friend, Carrie when she came to visit me in Austin not long ago and it made me so happy to know we'd have five days to play and catch up with one another's lives.
Our kids played together, I took her and our whole entourage (all under age 5) to many scenic spots around town, and we even enjoyed a few joint naps together! If you're a parent who has tried to go sight-seeing with small children, you know what that's like, so exhaustion is almost inevitable.
A few weeks later, as a token of her appreciation for the time we spent, she sent me this engraved necklace which said…
"Live the life you love"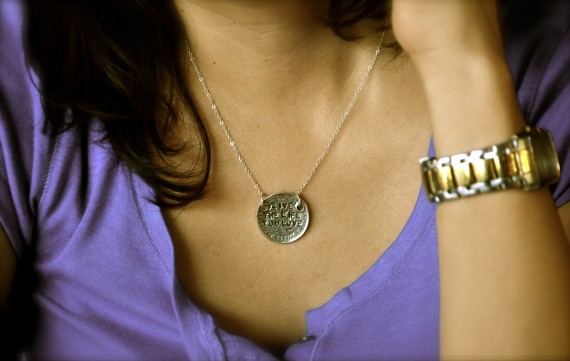 I was thrilled to wear something that held such a powerful message, and so close to my heart. Carrie saw it at a store and said she immediately thought of me.
This is the same friend who sent me the book Write From The Heart by Leslea Newman during a time when I was compelled to cross over from Banking to Unknown Writer.
I had been expressing my desires to her and a few other friends and the day I received the book in the mail, I was in awe. I thought, "Wow…what a way to show you were listening." To have someone really pay attention to what you say aloud, especially your dreams, then respond with a detail that encourages and connects you to that dream is a gift beyond anything that can ever be bought. And it's a moment that can never be forgotten.
To believe in someone and have someone believe in you is the greatest exchange you can make. It can't get any more spiritual than that, can it?
Today, I had another dear friend nurture my spirit by accompanying me on a photo shoot around Austin. I've been in Austin for eight months now and have wanted to take pictures around the city to declare "I am here!" Well, today was the day. Here's a sneak peek into the fun we had.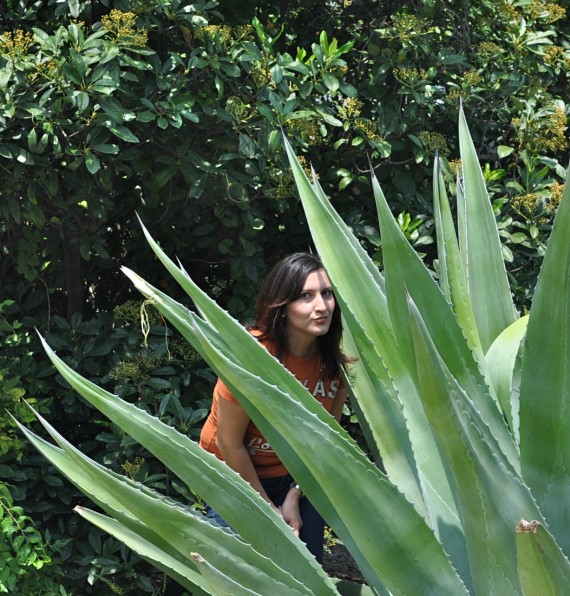 Before the fun even began, I felt the gratitude bubbling up inside of me and I had to let my friend know how much their gesture of time and attention meant to me. We ended the day with a beer and frozen margarita at good ole Hooters. Yeahhh.
In celebration of life, especially since today is my birthday (yeah!), tell me…to whom can you give the gift of "I believe in you"?
Who can you grant your time and attention to so that you may encourage a long buried dream to rise again? Or perhaps, who has nurtured you in this way lately and how so? Get your gratitude on and declare it or make a commitment to offer it to someone in the comments below. And be sure to eat some cake today, just for me.
Tweet
Are you at a point in your life where you're ready to show the world who you really are? What you're really capable of? The impact you can truly make? Well, let me ask you this.
How willing are you to be seen by others as someone who is…
crazy,
ridiculous,
unrealistic,
unrelenting,
defiant,
heretical,
unrelatable,
incomprehendible,
seemingly not of this world,
naked,
foolish,
ridiculous,
incompetent,
invisible,
untouchable,
uncaring,
nonsensical,
and
at times,
a success,
while
many many other times,
seemingly,
and
undoubtedly,
a failure?
The above mentioned traits, symptoms and sentiments plague yet bring about prosperity among many artists, visionaries, and entrepreneurs who make the conscious choice to be on the front line of changing the world.
It's only by experiencing, exercising and exhibiting such behaviors and reactions from the world that you can begin to truly walk your path, show the world what you're here to do, and thus create a convivial life for yourself and others.
Awaken and tap into the defiant creative spirit within you today,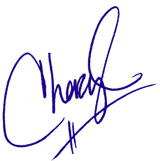 [PHOTO: At a vintage shop in Chicago's Wicker Park with my dear childhood friends, Cecilia, Carmen, and Lissie. I'm the ridiculous looking one in the middle.)
(Be sure to share in the comments below your thoughts and insights, and if you can think of any more traits that I didn't think of, add them to the list!)
Tweet
Hello kindred spirits. It's been a while since my last "inscription." WARNING: This blog is the mother of all blogs I've written. I'm playing catch up to cap off the year so hold tight and hang with me for a moment. I have much to say.
Since announcing my move to Austin, I've been quite the gypsy mama, traveling back and forth from Dallas to Austin. My husband and I have been on the house hunt since renting out our home in November and haven't hit gold yet, but I'm patient and holding out for the most convivial home of them all. It's out there and I'm ready to plant my feet on the grounds of the State Capitol of Texas, or somewhere close enough.
Changes are brewing on the convivial home front…
This being in limbo, not knowing where my family will hang their hat and call home screws with a lot. With any kind of move you make, there is no way it cannot change you, and it definitely plays tricks on your mind.
I like to know where I'm going, what the plan is, a woman who, as one friend put it, "requires a lot of answers," and when there are so many unknowns, well, I'm gonna get antsy, uncomfortable, and I'll do my best to keep my irritability in check, but I can't guarantee it.
Not knowing where I'm settling causes unsettling feelings about what to plan for, what to talk about, and it's created some resistance about writing- really just blogging. You see, I'm a perfectionist (I know…I'm working on letting up) and I put these expectations on myself to crank out a "masterpiece" and share something worthwhile, something profound, and eye-opening, with you, every time. And yet it's a blog. But it's much more for me. (more…)
Tweet
As I lay in bed this morning, probably looking like a zombie pooped from the night before, you'd be surprised to know that in that very moment, there are myriad ideas bouncing off the walls of my mind.
I'd just had a dream that I was walking the grounds of a colorful mission estate in San Antonio.
The picture above is actually Bellas Artes with the Iglesia de las Monjas in the background in San Miguel de Allende, Guanajuato but hey! I'm trying to "put you there." It seems this picture is what my subconscience drew on for imagery while I slept.
At first glance, the whole place was empty and it was just me and a few other people, including my husband who went venturing off on his own with my camera- the Nikon D5000 one! I was a bit annoyed by that, because I was left to work with a Kodak camera that I once used in 2000 on a trip to San Francisco for my 21st birthday. I wasn't used to handling this little camera anymore.
When I think about what it feels like to hold my Nikon, it takes both hands to get the right shot and it can feel like I've got the whole world in the palm of my hands…or at least an image of it.
So I walked around the grounds of this rustic mission that was built who knows when and I was so impressed with the architecture and the huge bells used to call the faithful, and especially thrilled by the clear blue sky and occasional streaks of clouds that served as the backdrop.
Eventually, there were tons of people strolling alongside me, weaving in and around corners, going up and down iron wrought stairs. The food stands and little trinket shops had opened up for the day.
Soon, I awoke from the dream and began to think about all that is to be for The Convivial Woman in 2012.
With this move to Austin, I see myself discovering a whole new terrain of the state of Texas. Who are the people awaiting me on this new journey?What will I find in this new world I call home? What will I learn about myself and my own pursuit of life, love and happiness?
I'm going to discover all the little things that some might find weird, or not so weird, about Austin. I'm going to go in search of the puffed tacos in San Antonio that my Food Network Star crush challenged on his show, Throw Down with Bobby Flay.
Anyway, that's what the next year has in store for me and you- discovering Austin, San Antonio, Fredricksburg (the cute little German-influenced town my grandma Lupe always talked about), and the hill country.
And something tells me there's going to be a more fierce rebirth of my love and appreciation for the Tex-Mex culture ("my people") in this part of Texas. I see more cumbias, more accordions, more queso (but not too much! This waist of mine is working that muffin top! I gots to control it.) and oh so much more. I can't wait.
It's a new dawn…it's a new day…and I'm feeling (more than) okay.
Tweet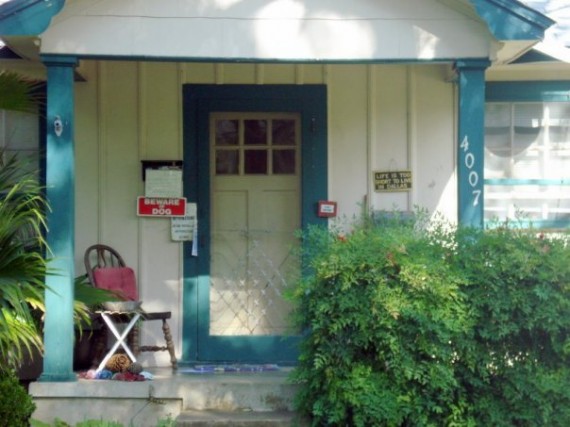 In 2009, I took this picture while showing my husband around Austin, Texas. We were passing through a random neighborhood near downtown and a small sign hanging to the side of this home's front door caused me to hit the brakes and reverse with tires screeching, saying, "Oh my God, I don't believe this!" When my husband got a closer look, he was just as baffled. More on the sign's message soon…
Two years later, I'm here to tell you my family is moving from Dallas to Austin, TX. This potential move has been at the forefront of our dinner table conversation since I first proposed the idea in 2009, so it's cause for me to jump for joy!
There were many times I thought it might not ever happen
-initially, my husband wasn't eager about starting over in a new city. Most men aren't. However, he eventually grabbed onto the anchor I kept throwing out to him from my imaginary turquoise-colored sailboat. You know, the one I've yet to buy to set asail on the waters of Lake Travis…it's on my To-Have list once I settle in Austin. Hey, who said dreams can't have a domino effect?
Before The Convivial Woman came to be, this space was known as Convivial Society and the mantra I was inspired to live by was
"Know Your Power. Live Your Life."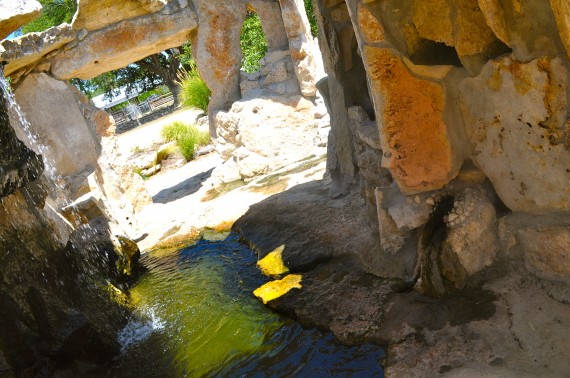 For many years, I had this lingering feeling of resistance when it came to settling down in Dallas. Big D was where I was brought by my parents at age 16 to live after my brother started getting involved in Chicago street gangs.
I finished high school here, got my start in Banking while I put myself through college, thus graduating from The University of Texas at Dallas, and I found love and got married here.
I was busy and had my head in a lot of things, but once all those projects were complete, my heart was free to roam.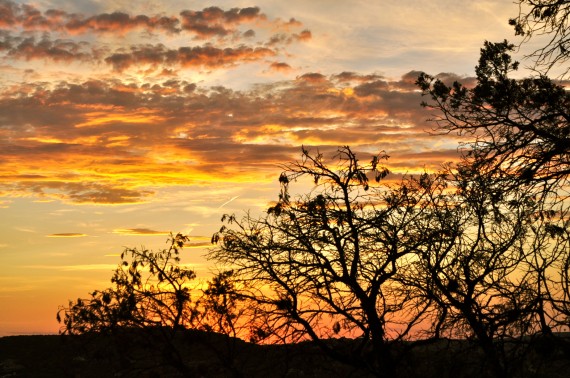 I acquired many friendships and enjoyed living five minutes away from mom and dad, but still…every time I'd travel, there went that lingering feeling again.
Initially, I wanted to move to San Francisco or back to Chicago, but I allowed outside factors and other people's feelings to get in the way of my personal endeavors. So, I stayed put. I tried the whole "Change your thoughts, Change your life" mentality and told myself, "If Mark Cuban can make it here, I can too!" But I was lying to myself which only fueled the fire within.
I'd already had my first son, a cute little house and two dogs to call home, but it wasn't all I envisioned. Was I an unsatisfied, ungrateful woman for wanting more, or perhaps just something slightly different? I didn't think so.
I was willing to make adjustments and be flexible in my dreaming, but not fully surrender it.
Knowing that I didn't want to venture too far from mom and dad (for grandkids sake- I know what it's like to grow up without extended family and holiday get togethers) I decided if there was anywhere in Texas I wanted to be, it was Austin.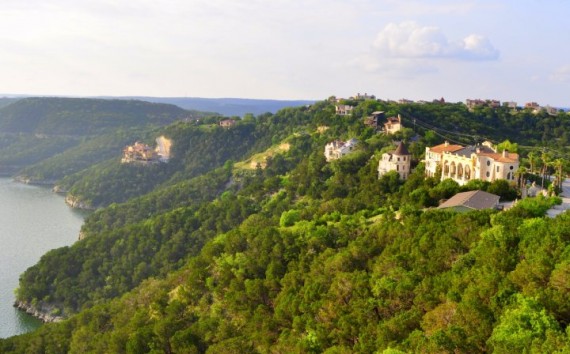 I tapped into my 6-year-old little girl's mind and remembered the hills and winding roads, the sweetest summer time nectarines picked up at H.E.B., the grandeur of the state capitol building, and the feeling of care-free joy when I visited my family in this Texas town. It truly felt like a homecoming for me. Every time. Can't forget to mention my first tour of 6th street riding on my uncle's Harley at 16 years old!
Austin reminded me of my family, my roots, something so familiar to me, so I set my sights on her and gathered the courage to tell my hubby.
It was a bumpy ride at first, but I told myself that compromising this feeling would be fatal to my fierce spirit.
There were times when it seemed not worth fighting for, but as I stared out toward my backyard one morning, I remember thinking to myself (just as a tear rolled down my cheek) that I'd be a hypocrite to talk the talk of "Know Your Power, Live Your Life" if I didn't walk the walk and fight the fight…IF it had to be one at all. It was a true test of will and desire and thankfully, my husband and I made it happen… together. That is KEY.
In the early stages of this dream, when it seemed hard to get on the same page, I once imagined myself driving down I-35 toward Austin, yelling out the window like Winona Ryder in Mermaids, "I wanna lead a violent and exciting liiiiiiife!"- with belongings in tow and hubby tied up in the trunk, of course. There's a Thelma and Louise aspect to me, but I wasn't determined to make it happen that way!
Compromises can be made, but when it comes to what makes you happy, if the other doesn't give you a chance to explore that feeling, then there are other issues to consider between the two of you.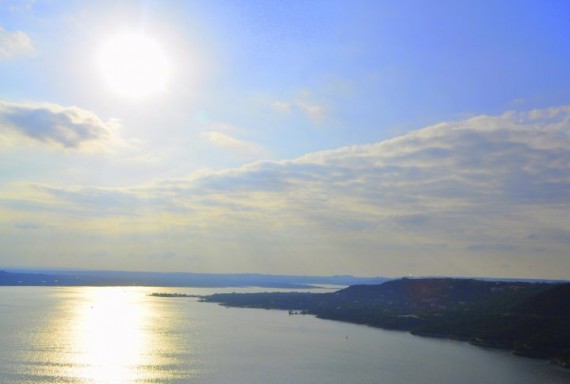 And the compromises have to feel good for both or they'll resurface in other ways later. So, be true to you and everyone reaps the benefits, even if there's resistance at first.
So, we're off to the state capitol of Texas and in search of our next home! It's bitter sweet to be packing up and a surreal sensation to be the one putting up the "For Rent" sign in front of my house. Kinda felt like I was in an old school 21st Century real estate commercial!
Now, about that sign on a random house in Austin two years ago…
When it comes to listening to my heart and being the one to choose a place where I could feel truly at home, here's why I believe someone, somewhere, somehow was conspiring in my favor two years ago…it said: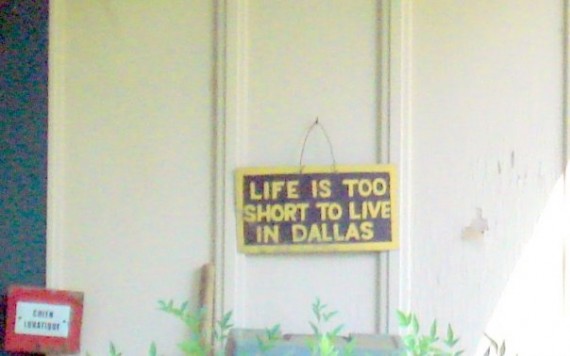 Know your power…Live your life. Indeed.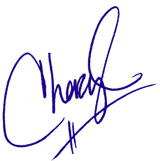 P.S. What deep desires have you been shoving to the back burner? How badly do you want to taste them? What's it going to take for you to act on them? I'd love to hear from you!
Tweet
Hey Convivial world of mine!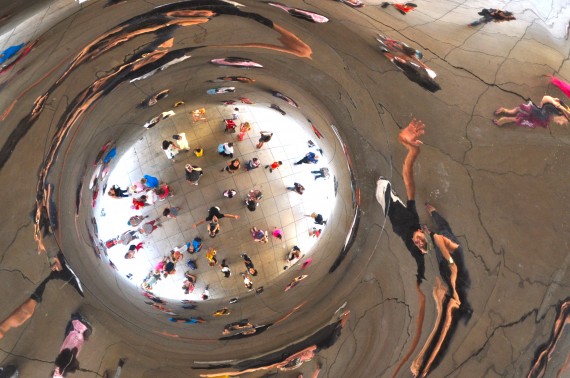 It's been 3 months and I'm back. At least, I think it's been that long since I last felt my true self.
Confession: I think I experienced depression for the first time.
I actually googled the symptoms and had many of them. Fatigued. Check. Hard time getting out of bed to face the day. Check. Preferred extreme isolation to socialization. Yup. Lack of focus and clarity. Writers block. A sense of hopelessness. All there in the imaginary dark room with me.
Having the sudden blues from one moment to the next. Oh yeah. Not being able to tear myself away from episode after episode of Mob Wives and Basketball Wives. Yikes! One could argue and say I was doing "research" to better understand the dynamics of female relationships, but I'm not one to shit ya…THAT'S when I knew something was seriously wrong!
I'm a full-time mama who is committed to nurturing her individuality, the writer in her, and building a convivial brand of her own
BUT I do the writing and empire building once my little bambinos hit the hay. It's not always an easy feat, it can get overwhelming, and all three adventures (mama, writer, entrepreneur) take a ton of practice and patience.
Word to ya muthas: There's no place like the home we make and no such thing as "life balance." Don't quote me on that, I'm just living it. I continue to juggle and drop occasional balls, but the key is learning to pick up your delicate heart along with all the balls and keep juggling. My own lessons continue and I just want to be brave enough to write about them here.
The Scoop on how things went down…low.

(more…)
Tweet
This past Memorial weekend, I had no big plans for cookouts or chowing down on turkey legs or anything like that, but I was able to escape to funky cow town, Ft. Worth, TX to stroll their Historic Stockyards. It never fails to be a convivial way to spend the day…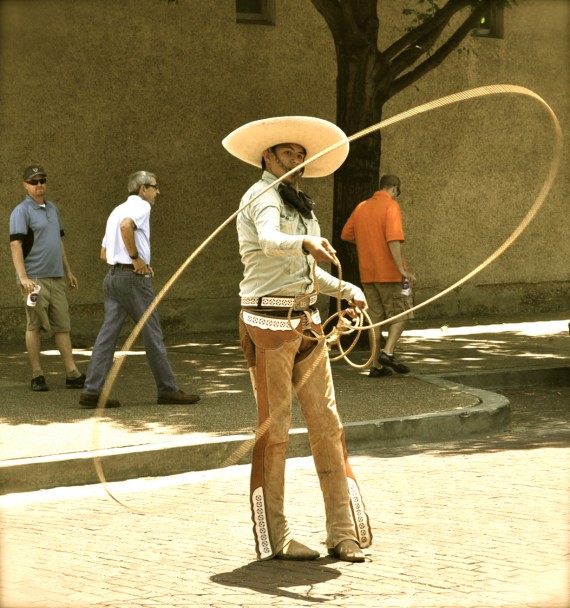 He ain't no Tonto.

Site of the next Convivial Supper Club?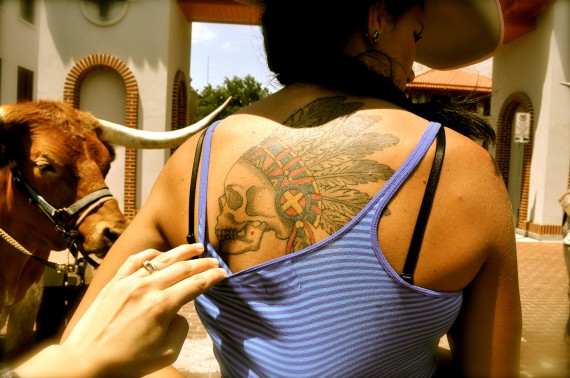 Cowgirl body art
Saddles for bar stools…oh yeah, giddy up.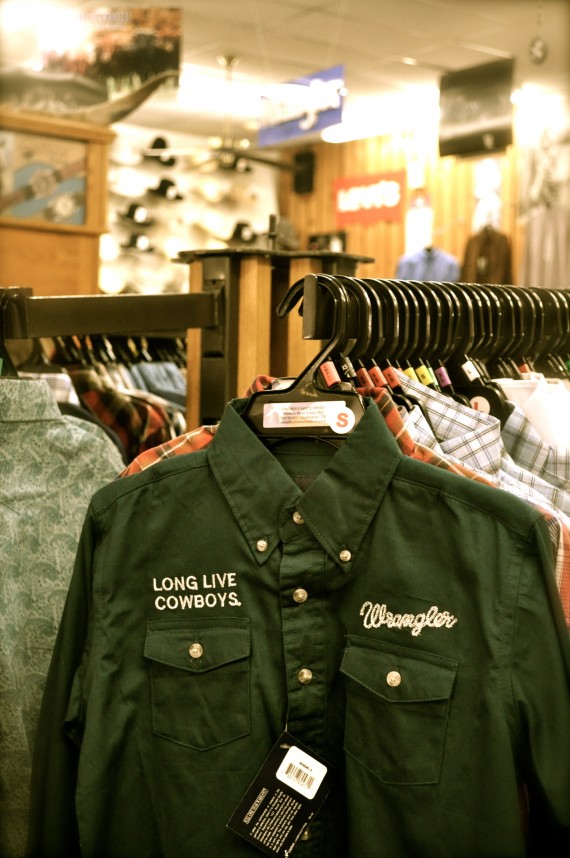 Handsome urban cowboys can call me Sissy anytime.
My utmost gratitude goes out to our military for the freedom I experience on a day to day basis.
Tweet
"The moment a child is born, the mother is also born. She never existed before. The woman existed, but the mother, never. A mother is something absolutely new." -Rajneesh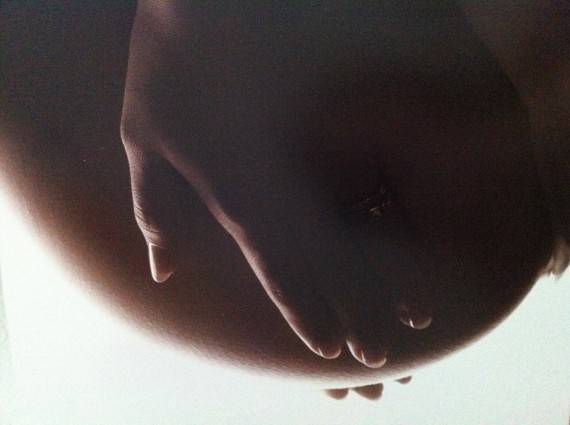 The photo you see is my belly when I was pregnant with my first son back in 2007 (just tilt your head to the left and you'll see it right!)
I decided to post the photo this way, because it makes me think of the earth, a globe, and to me, that looks like mother nature's hands keeping the world in tact. 'Cause you know that's what us mamas do!
HAPPY MOTHER'S DAY.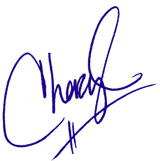 Tweet
Recently, I experienced my very own photo shoot with my dear friend and talented photographer, Arizbe Svedvik. The purpose was to capture The Convivial Woman in me, to showcase the different aspects of my spirit and personality on camera.
This came about because of the idea I shared a couple months ago about how I believe every woman needs – must have – deserves her own photo shoot. It's a moment when it's ALL about her, when the woman turned model for a day ponders the question, How do I want to be remembered? It's a moment when her own version of The Convivial Woman can come out to play.
When it came time for me to pose for Arizbe, I was so excited. I got all dolled up and met her at our secret location that wasn't so secret since it was a popular shopping area with several passersby turned voyeurs to my photo session. We walked around to get a feel for the spots that would call us to play.
There was excessive laughter
I felt silly, sexy, extremely confident, tall, beautiful, high on life, and grounded in who I was the more I posed. It was too much fun and I'm committed to having moments like this the rest of my life.
So it's time to finally share some of my favorite shots, ones that I believe truly captured my essence. I encourage you to make the time for yourself to experience such fun.
Here's to my unforgettable moment on camera!
Ready to flamenco dance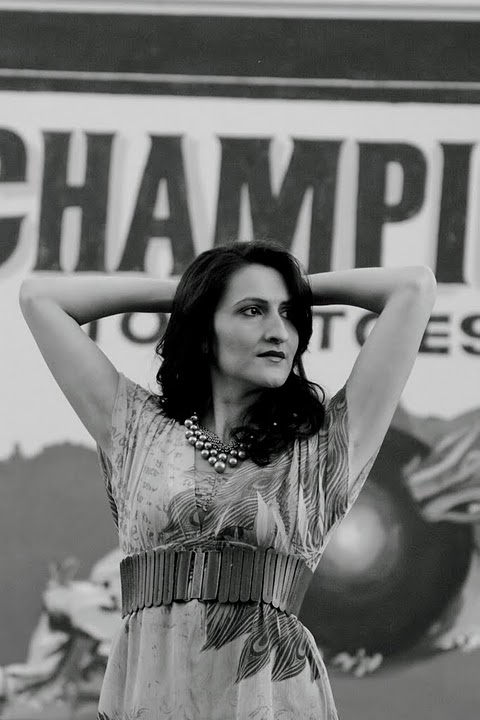 In your eyes…
XOXO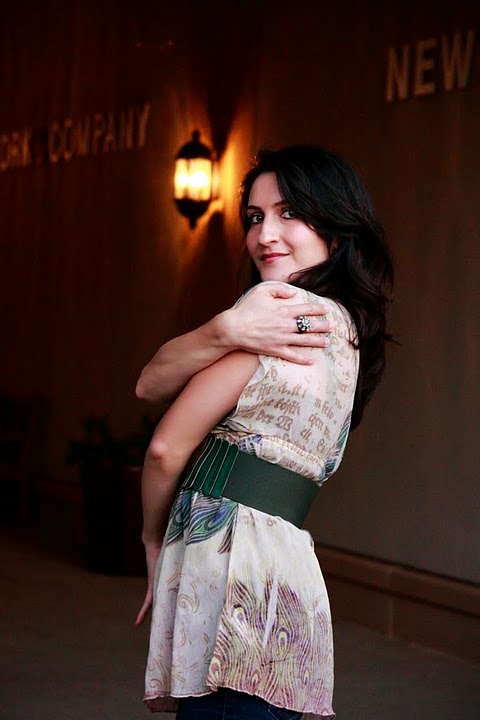 Living in a Convivial World
*NOTE: Read more about The Convivial Woman Photography Project here. And if you're local (Dallas) and want me to capture your moment on camera, send me a comment to get on this party bus! I have a couple shoots pending with some lovely ladies and as soon as the moon and stars align just right, I'll be sharing their Holy Holy Convivialness (yeah I just made that word up!) with you.
Tweet