Self-acceptance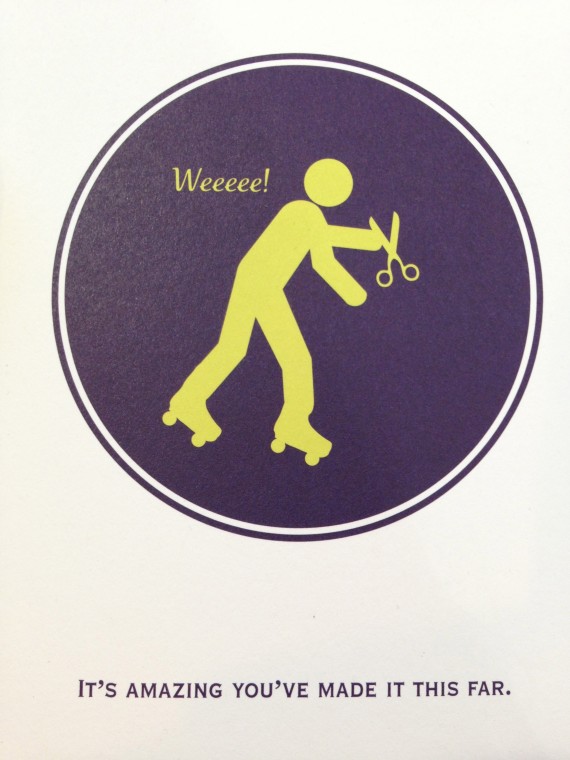 I love the subtle nuances in language you encounter when you sit down to write. You end up pleasantly surprised by the unexpected gifts your muse can bring once you show up for the moment.
While preparing to write this post, I thought to share how I've been in the process of re-creating certain aspects of my life, and I initially wrote, "I am in process of recreation."
I stopped and looked at that last word and thought,
"Now, that's an oddball way to say that… re-creating vs. recreation?"
Or is it?
To describe re-creating oneself or life, I subconsciously used the word that means "refreshment of strengths and spirits after work," a term whose Latin origin means to "restore to health."
The more I think about it, that's what writing does for me—it restores me.
The problem I face, like many other well-meaning writers, is I don't give my health, er, writing, the front row seat it deserves. I neglect it, take it for granted, put it off, blab about my desire to improve it, and feel guilty and inadequate for not making it an everyday practice. Ugh, so much angst and shame surrounds this idea when I spell it out in that way.
But it wasn't always like that…
When I was nine years old, I went to the store with my mother and came across a fuchsia-colored, cloth-bound book with blank pages inside and instantly made a friend. I asked to take this new friend home and mom agreed—no outside influences necessary, my request was based on a simple desire to write. That's it. I had no expectations, no goals, no agenda, no ego.
I picked up a pen (no deep breaths required), and had my first exchange with page one.
It went like this… "Today I ate eggs and Grandma and Grandpa are visiting us from Texas…" That was the start to a lifelong relationship between me and writing.
I visited my new friend on a periodic basis and as the years past, I filled up page after page with details about how I felt, things I ate, places I went, and boys I liked. My infatuation with a guy named Ricky got what newspapers and magazines would consider full page spreads—I was clearly mesmerized by his dirty blond hair, white skin, blue eyes, and that Puerto Rican bubble butt.
(What, you didn't think women noticed too?)
I became a writing zealot, a devout scribe to my deity, The Page… it proved to be my sanctuary of sorts.
Instead of rubbing rosary beads, I was kneading ballpoint pens between my fingers, releasing whatever demons plagued me at the moment. Happily, I knelt at the edge of my bed many a night to confess my innermost thoughts. This faithful act kept my emotions in check and calmed my mind when life didn't make sense. I had little to no understanding of anxiety, procrastination, resistance or feeling a sense of obligation when it came to engaging with this faithful friend.
My family saw me writing often and, for the most part, they respected my privacy—except that one time my brother grabbed my diary and read it in front of the neighbor boy. Why did he have to randomly open to the page that began, "Today I started wearing a training bra…"? That story followed me to school the next day and I had a few of the other guys teasing me about my newly developing body. Dirty looks and silence were my response, but I licked my wounds, returned home and worked it out onto the page.
When my mother was busy loving my brother and actually raising me, I wrote about the unfairness of being the girl. When I experienced my first French kiss—with Ricky, of course—I wrote about that 25 minute ordeal (read: this burgeoning adolescent girl's dream come true). When I had some run-ins with mean girls at school, I cursed and wrote about them.
Pre-pubescent little girl diaries with front cover key locks became hormonal teen girl five-subject notebook journals.
As the years passed, I enjoyed rereading my journals and seeing the changes I went through, laughing at myself and with others as I did open book readings with friends on my front stoop. My handwriting and language evolved from one book to another. I was able to evaluate myself as a person and decide, "Yuck…I cursed a lot there, not attractive…Wow, I was hateful…Ugh, what crappy friends, never again…" Those moments of recognition were the seeds of self-awareness being gently planted within me.
Thanks to my unacknowledged writing habit, I was unknowingly making decisions about the woman I wanted to be, on paper and in person.
Although I didn't realize the benefits of what I was doing, self-reflection was at work and these seemingly unimportant moments of recreation were actually doing their part to create the person I am today.
When it came to writing, there was never a question of what I wanted to say, whether I was good enough to say it, whether the story was worth telling…it was merely about release and play and self-expression.
Eventually, that intimate practice of writing atop bunk beds late at night, sitting at the kitchen table, and scribbling in front of my Chicago brownstone on warm summer days translated to a young girl who had a high regard for herself. Writing granted me a healthy dose of self-worth without the conscious pursuit of it. Writing was an outlet for peace and solace. I wrote as if I was speaking to someone separate from me, yet it was a form of cultivating a relationship with me all along.
As I grew up, I took breaks from writing because I got busy living and there was no guilt in my absence.
I became your everyday working girl, newly graduated from college, and when I wanted to slow down, I'd do so at the page.
It wasn't until I jumped the corporate cliff and made the announcement, "I want to be a writer" that I somehow lost the feeling the act brought me.
I was mentally unprepared to handle the struggle I encountered balancing something that brought me peace once I put a price on it. Declaring myself a writer was unnecessary because I was one already. Without realizing, I had embarked on a search for validation for something that didn't need to be proven.
Instead of going to confession with pen and paper in hand, I started to rely on conversations with others about my feelings, about the confusion I was experiencing on this trail that had only my name on it. I almost started to believe that other people had the answers I needed, that the accolades and social proof behind them was suppose to give me comfort in asking for directions to where I needed to go—as if they knew. That wasn't the key that would unlock the door to what once brought me and could always bring me peace.
Looking outside of yourself for answers has a dizzying effect and takes you nowhere.
Show up for you, for the YOU in fresh canvas form to weigh things out in your own mind first. Give time to what nurtures and grounds you…the practice of writing, or whatever art form that chooses you. There are many outlets—sports, music, writing, painting, building a business, etc. Become engaged in yours, regularly, so you don't become stagnant and polluted by what can cause you to feel jaded or confused about life. It can get pretty weird out there.
Writing, or whatever art form you practice, has a grounding effect and it's crucial that you remember to do it for this purpose, not for your own personal glory, for likes, or validation.
I'm fully aware that my words could land on deaf ears because each one of us has to take a ride for ourselves to discover these truths. It's hard won wisdom and it cannot be earned any other way.
I'm not here to dish grand advice on how to live right, but to encourage you to simply write (or however you creatively unleash on life). Do it because it makes you feel good, because it strengthens you, and if you approach it with that intention, or better yet, with no intention at all, you will experience true recreation in this very pure act and end up creating something unexpectedly amazing.
Those moments when you are stared at blankly or laughed at frankly… grab a hold of them and make them your experiment on paper.
When you write it out, you inevitably write it off, and THAT is what restores you again and again and again.
Live, write, release, restore… go for that full circle effect, my friend.
(Previously published as a guest blog for The Literati website. If you're a writer, check out this amazing community of artists.)
Tweet
I've got an audio blog that I recorded for you today. After getting some writing done at a cafe in south Austin, I was inspired to share my sentiments on the importance of recognizing when its time to let go during the creative process. Before I share the audio, I want to ask you to mark your calendar for the official
Launch Day of the Convivial Lifestyle Guide | Volume 1 | Thursday 8 November
It will be available for purchase and full download right here on the site in less than two days! I'm so excited I could shart my pants, BUT…I won't.
Each volume in this series of guides will have its own distinct title which I'll be announcing in my next newsletter to everyone on my private mailing list in the next few days.
Are you signed up for my private mailing list? A convivial society is just not the same without you, so be sure to join in the fun, because I cannot WAIT to share this experience with you and do not want you to miss out.
Okay, so back to what I promised…
CLICK TITLE BELOW

TO

LISTEN

TO MY

AUDIO

After listening, can you think of a time you felt afraid to let go of something so dear to you and what happened when you finally did release the fear?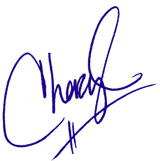 Tweet
On Sunday, my dear friend, Becky came to visit and we decided to have tarot cards drawn and our palms read by a psychic.
I always had this phobia about seeing a psychic…you know, the whole being afraid of what they might say, of hearing something you didn't want to hear, but on this particular day, I was open to the idea.
We were two girlfriends looking to create a convivial memory together and do something out of the ordinary, so this seemed fitting.
Upon hanging up to confirm our appointment,
I asked Becky, "Did she have an accent?"
Puzzled, she said, "Uh…yeah…"
I gave an approving nod and said, "Good. Then hopefully she's the real deal."
Becky cracked up laughing and our mystical experience was now underway.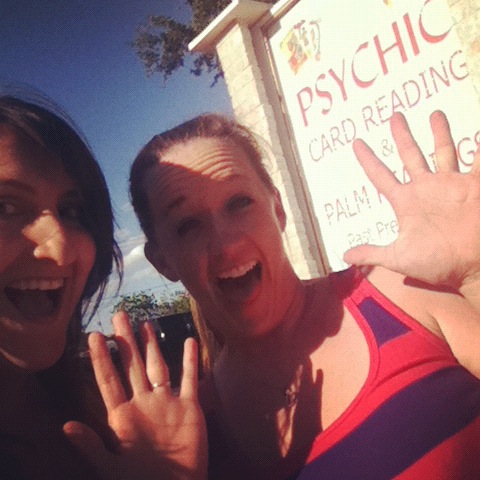 Soon we were ringing the doorbell to the Psychic's office and exchanging pleasantries with her.
Becky went first and as I sat and observed the ongoing reading, I did my best not to (more…)
Tweet
Are you at a point in your life where you're ready to show the world who you really are? What you're really capable of? The impact you can truly make? Well, let me ask you this.
How willing are you to be seen by others as someone who is…
crazy,
ridiculous,
unrealistic,
unrelenting,
defiant,
heretical,
unrelatable,
incomprehendible,
seemingly not of this world,
naked,
foolish,
ridiculous,
incompetent,
invisible,
untouchable,
uncaring,
nonsensical,
and
at times,
a success,
while
many many other times,
seemingly,
and
undoubtedly,
a failure?
The above mentioned traits, symptoms and sentiments plague yet bring about prosperity among many artists, visionaries, and entrepreneurs who make the conscious choice to be on the front line of changing the world.
It's only by experiencing, exercising and exhibiting such behaviors and reactions from the world that you can begin to truly walk your path, show the world what you're here to do, and thus create a convivial life for yourself and others.
Awaken and tap into the defiant creative spirit within you today,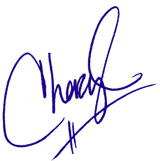 [PHOTO: At a vintage shop in Chicago's Wicker Park with my dear childhood friends, Cecilia, Carmen, and Lissie. I'm the ridiculous looking one in the middle.)
(Be sure to share in the comments below your thoughts and insights, and if you can think of any more traits that I didn't think of, add them to the list!)
Tweet
Hello kindred spirits. It's been a while since my last "inscription." WARNING: This blog is the mother of all blogs I've written. I'm playing catch up to cap off the year so hold tight and hang with me for a moment. I have much to say.
Since announcing my move to Austin, I've been quite the gypsy mama, traveling back and forth from Dallas to Austin. My husband and I have been on the house hunt since renting out our home in November and haven't hit gold yet, but I'm patient and holding out for the most convivial home of them all. It's out there and I'm ready to plant my feet on the grounds of the State Capitol of Texas, or somewhere close enough.
Changes are brewing on the convivial home front…
This being in limbo, not knowing where my family will hang their hat and call home screws with a lot. With any kind of move you make, there is no way it cannot change you, and it definitely plays tricks on your mind.
I like to know where I'm going, what the plan is, a woman who, as one friend put it, "requires a lot of answers," and when there are so many unknowns, well, I'm gonna get antsy, uncomfortable, and I'll do my best to keep my irritability in check, but I can't guarantee it.
Not knowing where I'm settling causes unsettling feelings about what to plan for, what to talk about, and it's created some resistance about writing- really just blogging. You see, I'm a perfectionist (I know…I'm working on letting up) and I put these expectations on myself to crank out a "masterpiece" and share something worthwhile, something profound, and eye-opening, with you, every time. And yet it's a blog. But it's much more for me. (more…)
Tweet
"People will forget what you say, what you do, but they never forget how you made them feel."
-Maya Angelou
Rejection…being judged…it happens to us all.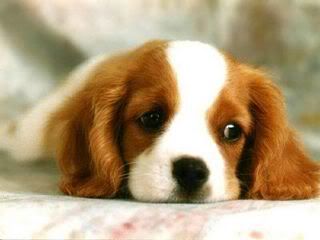 I've certainly had my fair share of rejection. Like these moments in particular…
I'm in New York at a conference that promotes authenticity, love, and support for your fellow woman in business. After the first night's activities, I get invited to have dinner with some women whose work I love and support, then (more…)
Tweet
Hey Convivial world of mine!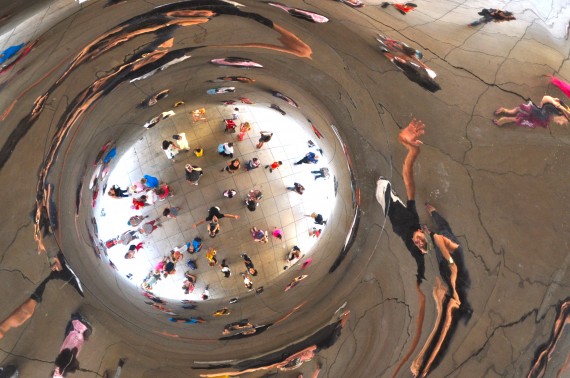 It's been 3 months and I'm back. At least, I think it's been that long since I last felt my true self.
Confession: I think I experienced depression for the first time.
I actually googled the symptoms and had many of them. Fatigued. Check. Hard time getting out of bed to face the day. Check. Preferred extreme isolation to socialization. Yup. Lack of focus and clarity. Writers block. A sense of hopelessness. All there in the imaginary dark room with me.
Having the sudden blues from one moment to the next. Oh yeah. Not being able to tear myself away from episode after episode of Mob Wives and Basketball Wives. Yikes! One could argue and say I was doing "research" to better understand the dynamics of female relationships, but I'm not one to shit ya…THAT'S when I knew something was seriously wrong!
I'm a full-time mama who is committed to nurturing her individuality, the writer in her, and building a convivial brand of her own
BUT I do the writing and empire building once my little bambinos hit the hay. It's not always an easy feat, it can get overwhelming, and all three adventures (mama, writer, entrepreneur) take a ton of practice and patience.
Word to ya muthas: There's no place like the home we make and no such thing as "life balance." Don't quote me on that, I'm just living it. I continue to juggle and drop occasional balls, but the key is learning to pick up your delicate heart along with all the balls and keep juggling. My own lessons continue and I just want to be brave enough to write about them here.
The Scoop on how things went down…low.

(more…)
Tweet
It's a great day when you hear a song that touches you, speaks to your heart, expresses how you feel or want to feel.
I'm writing at 6:45am, because 1) I haven't been able to sleep all night, and 2) I've finally stolen time away for myself to share this news:
I'm officially adopting a song for The Convivial Woman!
First, let me tell you which songs it will NOT be: (more…)
Tweet
I'm capable of telling it like it is and capsizing boats that merit sinking, but I haven't always gone "there" for fear of how I might be perceived or no longer received. GASP. An image-conscious, convivial woman?
I wish I could say it isn't so, but it's one of the biggest challenges for women (raising my hand) to overcome before reaching
The convivial promise land of "This is who I am, this is how I live…take it or leave it."
Thankfully, we have a TED talk like the one given by Eve Ensler, creator of The Vagina Monologues (pictured above) to remind women how important it is to (more…)
Tweet