Community
With Mother's Day this weekend, I'm getting a head start on the celebration by joining in the conversations that are bubbling to the surface online and in print about a beautiful, mysterious, golden handcuffs kind of experience called motherhood.
After a long day of taking care of my convivial clan, I snuck away for some late night reading.
I came across this article about the on-going debate over the so-called "controversial" cover photo of Time Magazine. Take a look: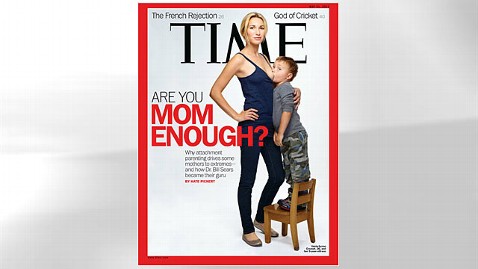 Are you offended by the image? Is it too much for you? Or does it possibly bring back fond memories as it does for me?
First of all, controversial photo my ass. That image is not offensive. It's a reality for many people (the attachment parenting fans). I'm not exactly one of them.
The purpose of the photo was to spark a debate and Time succeeded in getting it started.
Hello! Raising my hand to speak on the subject! Thank you for granting me the floor. Ahem…(clearing my throat and straightening imaginary collar) (more…)
Tweet
The month of May, I'm opening up the windows and letting in some fresh air for the blog to breathe in.
I'll be putting the convivial agenda aside (temporarily) and will bring another version of Cheryl the writer. The Convivial Woman is going to read like a personal blog, very Dear Diary-like, so bear with me during this brief experiment of creative self-expression. Johnny Drama's on board with me! Woo! How about you?
Any path is only a path, and there is no affront, to oneself or to others, in dropping it if that is what your heart tells you. – Carlos Castaneda
Recently, I logged into an old personal blog I'd created on google when I became pregnant with my firstborn son. I was hormonal, physically expanding, and feeling creative after reading the book Writer Mama.
It was daunting to open the world that existed in my head to others, even if the others were my closest friends and family.
I put fear aside (after a few deep breaths, of course) and began to write and share my world.
In looking back on those musings, what a different writer I see!
That Cheryl was flowing, passionate, and carefree. She said whatever was on her mind and was funny, too. I could tell logic took a back seat to my storytelling skills then. I wasn't concerned with having a following, a target audience or market, I was simply writing for the love of it.
As I continued reading "myself", I found it hard to recognize myself! Ever have that happen to you?
You look back on things from your past- photos, writings, artwork, videos of you busting a move, awards and medals won, and you wonder,
What happened to me? Where is that person now?
I've not stopped blogging or writing since then, I simply created a new canvas for me to splash colorful words onto, but this go 'round, my desire was to go entrepreneurial mama and "create" a business, a brand, and I called it The Convivial Woman.
But the truth is, I have felt logic overwhelm my writing lately and if you're creating anything, I'm sure you know that
Logic kills creativity, it drowns out vulnerability, and
GET THIS…

your art needs your humanity.

Anything you create is about sharing your experience, your life, yourself with the world, yet you have to do it without the intention to want the attention. How contradictory is that?

So a different kind of conversation will be had during the month of May. A more up close and personal one…

Let's get out for some convivial bonding over an imaginary brunch, lunch, or dinner to your favorite hot spot in town (wherever you may be).
Pull up a chair for the conversation that's about to be had at this communal table of convivial creators!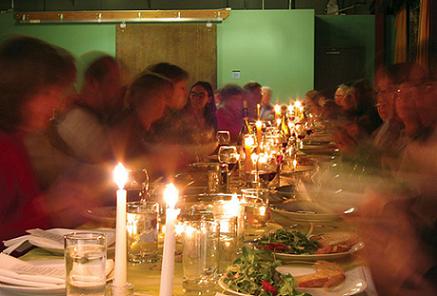 If this is your first time here, let me intrrrroduce myself to choo.

I'm Cheryl Chavarria and I'm silly.
So glad you took this time out for yourself!
Are you ready to get convivial with me?
Being that I am here to empower my fellow creatives to nurture the person and the creator in them, are there any particular conversations you want to have?
Dating? Marriage? Parenting? Moving to a new city? Having male friends? What it means to be a pathological optimist? Yeah…I could potentially talk about it all this month.
Send in your questions and let's have some discussions on what The Art of Convivial Living means to you. 'Cause this month, I'll show you what it means to me!
I may even brave putting myself in front of a video camera and posting a vlog or two. I know…I know…it's been a while since I've done that.
Stick around, bring your favorite drink, some friends to join ya, and feel free to hang out as I adjust the blinds to my convivial domain and give you glimpse into what my personal world looks, feels, and sounds like.
Chat with ya soon,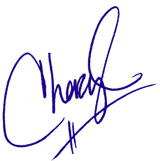 P.S. This is a prelude to the launch for The Convivial Supper Club in my new hometown of Austin, Texas. I'm about ready to bust from the seams with the plans and ideas I have! Are you on the list to get your invitation? Become my convivial VIP here.
Tweet
Are you at a point in your life where you're ready to show the world who you really are? What you're really capable of? The impact you can truly make? Well, let me ask you this.
How willing are you to be seen by others as someone who is…
crazy,
ridiculous,
unrealistic,
unrelenting,
defiant,
heretical,
unrelatable,
incomprehendible,
seemingly not of this world,
naked,
foolish,
ridiculous,
incompetent,
invisible,
untouchable,
uncaring,
nonsensical,
and
at times,
a success,
while
many many other times,
seemingly,
and
undoubtedly,
a failure?
The above mentioned traits, symptoms and sentiments plague yet bring about prosperity among many artists, visionaries, and entrepreneurs who make the conscious choice to be on the front line of changing the world.
It's only by experiencing, exercising and exhibiting such behaviors and reactions from the world that you can begin to truly walk your path, show the world what you're here to do, and thus create a convivial life for yourself and others.
Awaken and tap into the defiant creative spirit within you today,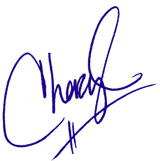 [PHOTO: At a vintage shop in Chicago's Wicker Park with my dear childhood friends, Cecilia, Carmen, and Lissie. I'm the ridiculous looking one in the middle.)
(Be sure to share in the comments below your thoughts and insights, and if you can think of any more traits that I didn't think of, add them to the list!)
Tweet
Today is the first day of Austin's South By Southwest Interactive Conference (SXSWi), a much anticipated event that draws entrepreneurs, innovators, and creative folk of all sorts from all over the country and world each year.
I'm grateful to be attending this year. There are myriad speakers and events to pop in on and I'll be sure to share my takeaways from the events and give you a glimpse into some of the notes I take right here.
For now, I leave you with this reminder as always…
You are a Masterpiece. Live accordingly.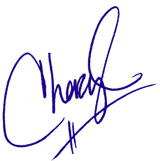 Tweet
Last year, The Convivial Woman and my efforts with The Convivial Supper Club centered around the general experience of being a woman- the things we go through, struggles we face. As the year passed, I found myself needing to narrow my focus a bit further, so I sought time alone to do some inner searching.
That inner reflection gave me the courage to switch gears and realize that my purpose here is not only to share my experience and struggles as a woman, but ultimately as an artist, a creator, a dreamer, a doer.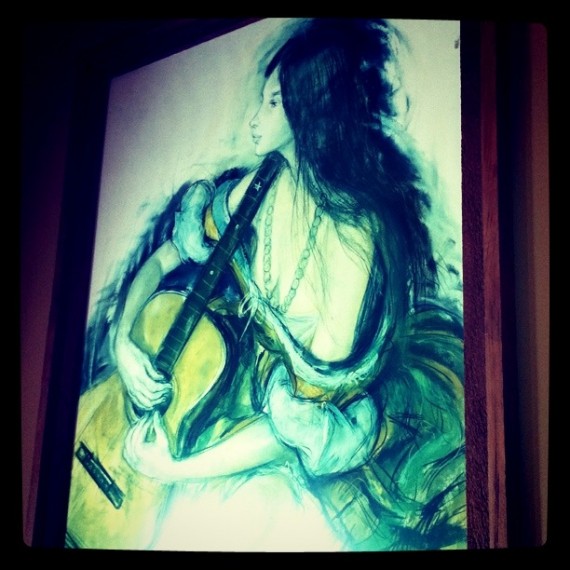 The convivial shift has gone from the feminine to the overall experience of the ever evolving, artistic homosapien. Sounds very Planet of the Apes, but you get my drift.
When you think about the word "art," what comes to mind?
Someone standing at the easel, ready to paint as Picasso and Dali once did? Someone sitting at the kitchen table ready to write the first draft of a great story as Stephen King still does? Or do you envision the Mona Lisa and all other world masterpieces lined up on the museum walls of Le Louvre in Paris?
Those impressions are pretty common, and it tends to cause people to feel isolated and discouraged from pursuing any creative endeavor simply because they find it hard to view themselves on the same level, in the same light.
Here's the truth: I'm no different than the Greats and neither are you.
A work of art resides within you, within us all- its simply a matter of time, awareness and effort before an awakening can occur to express the creative genius in you.
Once you see yourself as an artist, a creator in your own right, it is only then that you can pursue it and attract who and what you need to create a life around it.
To bust through any glass ceiling of creative self-limitation, you must consider and question the definitions of art.
Wikipedia says…
Art is the product or process of deliberately arranging items (often with symbolic significance) in a way that influences and affects one or more of the senses, emotions, and intellect…
Britannica Online defines art as…
the use of skill and imagination in the creation of aesthetic objects, environments, or experiences that can be shared with others.

Goethe defined art as…
a second nature.
I want you to consider a more expanded version of what the "A" word means, what that encompasses so much more.
The Convivial Woman's definition of Art is anything you…

(more…)
Tweet
I hope all is going great in your world and that you are facing each new day with the courage to do that ONE THING that your heart is calling you to do.
Today, my heart has me savoring all the good memories I've had in my Dallas home since this is the last weekend I will officially reside here.
I'm still in the midst of moving to Austin. Thankfully, I can say it hasn't been stressful! Finding a home in our new city is taking a tad bit longer, but I know it's coming. This delay gives me that much more time to consider all the memories my current home offered me.
Everything is falling into place as we say farewell to this space.
This was the home that birthed the idea of a Convivial Society (in my kitchen as I talked to a dear friend), where The Convivial Woman wrote late into the night (as my hard-working husband and sweet boys slept, the place I had many discussions with hubby about creating our family's future in Austin, where we made our first attempts at cooking Thanksgiving and Christmas dinners…
It's where I shared the news and sonogram picture with my husband of our first and second baby, where we enjoyed many playdates and visits from family and friends, where I designed the convivial website with the help of some very talented people, where I hosted one unforgettable brunch for some special women in my garden. There's so much to remember and appreciate…
It's easy to look ahead and imagine yourself somewhere new, somewhere different, but there is always something to gain from the moment, the current experience, wherever it is spent, with whomever.
With any big change you make, uncertainty is…certain.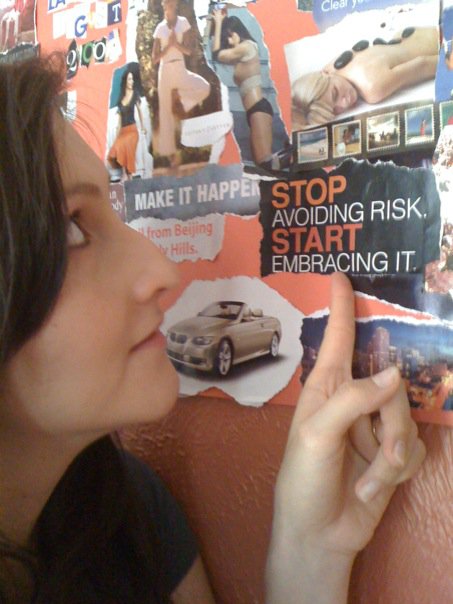 I have tons of questions about this next chapter in my life.
Where will I live?
What new friendships await me?
How will my current friendships hold up with the distance?
How will this town proclaiming to keep things weird nurture my convivial spirit?
How's it going to feel putting "roots down" finally?
(I was so resistant to doing so in Dallas)
How will it feel being three hours away from my parents
(we've always been close)?
Who will help me with my kids when on convivial business and hubby's not available? (Mom was five minutes away!)
How will my husband and I create more romance in this Texas hot spot?
Sometimes it's hard for me to settle into the now, but I'm working that muscle right NOW by writing. It's my version of spirituality…the creative kind. This whole business of "being present" of focusing on the "now"-I say, that's what you call practicing faith. It's having faith when you don't know what is ahead and you don't have all the answers. It's a conscious choice to find peace and comfort with what is, right now.
When it comes to what you truly desire, your efforts follow a close second behind.
When entering a new phase of life, sharing your writing, your product, your service, simply who you are with the world, be prepared to feel uncertainty for the details of your path won't always be clear cut, but you can get clear by cutting all that you know is not serving you or bringing you closer to that ONE THING your heart beats for. Only you know what that is…
The world is full of opinions and judgment and everyone is working to figure out their own way. For that reason, concentrate on yourself and make every effort to live according to that convivial vision only you can have for your life.
Here's to peace, love, and constant change,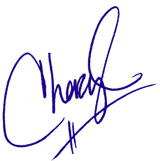 P.S. EXTRA EXTRA: I'm writing a book! I would love for you to join me on this new adventure! Join me on The Convivial Woman fanpage so I can share all the juicy details with you as they happen!
Tweet
"People will forget what you say, what you do, but they never forget how you made them feel."
-Maya Angelou
Rejection…being judged…it happens to us all.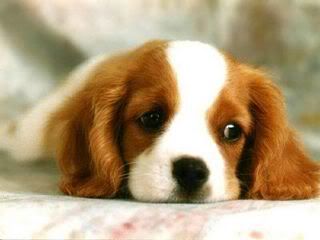 I've certainly had my fair share of rejection. Like these moments in particular…
I'm in New York at a conference that promotes authenticity, love, and support for your fellow woman in business. After the first night's activities, I get invited to have dinner with some women whose work I love and support, then (more…)
Tweet
This past Memorial weekend, I had no big plans for cookouts or chowing down on turkey legs or anything like that, but I was able to escape to funky cow town, Ft. Worth, TX to stroll their Historic Stockyards. It never fails to be a convivial way to spend the day…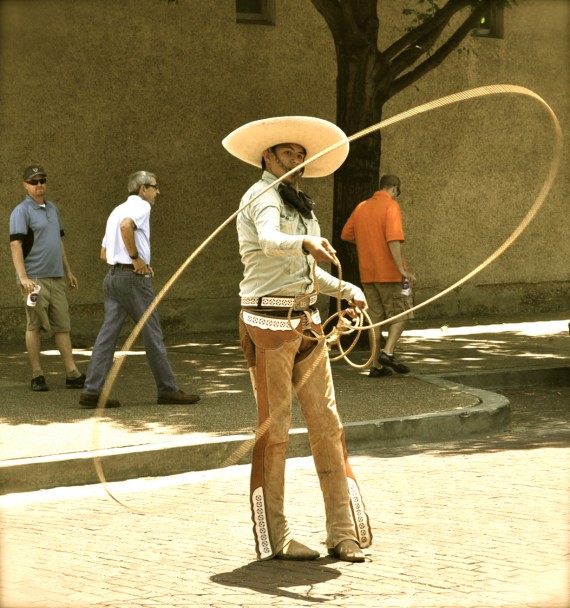 He ain't no Tonto.

Site of the next Convivial Supper Club?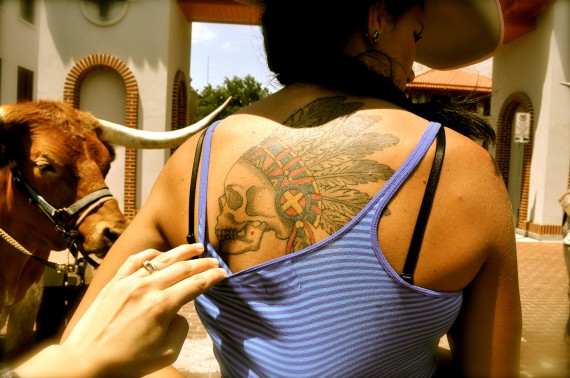 Cowgirl body art
Saddles for bar stools…oh yeah, giddy up.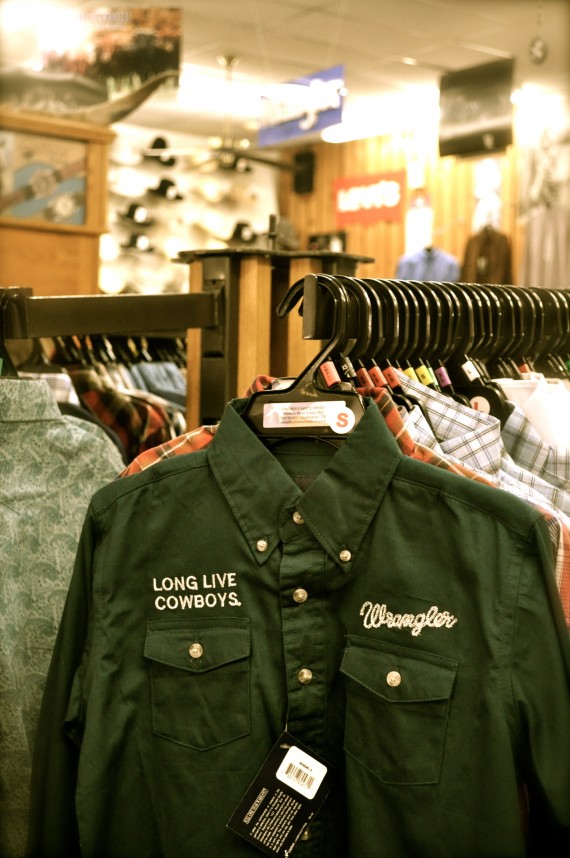 Handsome urban cowboys can call me Sissy anytime.
My utmost gratitude goes out to our military for the freedom I experience on a day to day basis.
Tweet
A beautiful, blue-eyed Canadian once sang…"I'm like a bird…I want to fly away…I don't know where my soul is…I don't know where my home is…"
Well, my soul has found her home, but instead of a bird, she's more like an indigo-colored caterpillar, chillin' in a turquoise cocoon, waiting for the right moment to break free and showcase her new design and purpose. Of course, I'm talking about Convivial Society's metamorphosis into what will soon be known 'round the world as The Convivial Woman website.
Are you ready for her relaunch on Wednesday 9 March 2011?
(That's only two weeks away!)
Have you signed up for the official Launch Newsletter?
BAM! Signup list HERE.
So, the name of the site is changing, the site's design will get a facelift, and I am thrilled to share it all with you! There's tons in store to kick off this grand transition and you don't want to miss out!
As I finalize the message in this holy holy space of mine, I leave you with a song that seems well-suited for this convivial moment in time:
Nelly Furtado's Say it Right. Because Lord knows I want to!
Tweet
Can you imagine standing in the middle of a football field with friday night lights flashing on you? No one in the stands, no one on the field, just you and everything significant about your life being cast in the spotlight for the world to see.
Could you imagine if there was someone or something out there that could give your life such an illuminating effect? How amazing, enlightening and oh so much fun that would be! Well, guess what? I know someone who is a Life Illuminator and she's my friend, Megan Monique Harner.
She's been featured on here once before as a very special model for The Convivial Woman Photography Project: Episode 2 and she offers Life Illumination Courses to anyone who wants to take a magnifying glass to see how wondrous their life already is. I've had the chance to peek at some of her course activities and they are really cool. What's cooler is her course lasts a whole month!
Megan offered me the sweetest gig one Friday afternoon. She asked me to participate in her PowerHouse Series of interviews. Moi? A PowerHouse? But of course! Lights, camera, action! I must say we shared quite the convivial moment together and I'm pleased to share the video here:
The PowerHouse Series with Cheryl Chavarria from MeganMonique on Vimeo.
Get to know Megan Monique Harner by following her on twitter @meganmonique and make sure to check out her Life Illumination Courses if you're up for some fun self-discovery.
Tweet
Last week in Dallas, I attended SacredSexyU: The Retreat – Enchanted, an all day intensive workshop with my friend and business coach, Lisa Carmen of the site www.sacredsexyu.com.
She did a fantastic job of leading a group of 15 women through several activities that stirred the soul and aroused the mind. In reviewing my notes from the event, I recalled one exercise involving a mask that served as a metaphor for the faces we choose to share with the world around us and I decided to share my thoughts and takeaways in the following video blog.
(*Hope my boys playing in the background aren't too distracting! A convivial mama's gotta do…)
Tweet
In no particular order, this is how my second day went…
Do you know about the country of Ossetia? I didn't before tonight's bicycle taxi ride from Times Square!
I've never had such pleasant conversation with someone while they pedaled and maneuvered their way around traffic on a bicycle. Alan the rider was from the small Eastern European country called Ossetia. 
He expressed his gratitude for the Southern kindness I showed him by not accepting my tip. I wish him well in life and love. 
Coming to a new country, learning a new language, and creating a new life from scratch is one helluva risk to take on yourself. Where would America be without all the immigrants, all the risk-takers? 
I was walking through the East Village, (more…)
Tweet