Community
I'm awake thanks to a phone call from an old friend, Lola getting in touch with me. She lives here in NYC and we now have plans to dine and maybe dance this Saturday night. 
Let me tell you Miss Lola's dancer name should be Rita, because those hips and feet of hers are dangerous on the dance floor. 
I know Lola from growing up in Chicago and I never forget a woman who can twirl the way she does! I can't wait to see what moves she's got now.
The convivial mama slept well, but before knocking out, I had a guy outside my hotel window pacing back and forth, screaming into his phone calling someone a hoe repeatedly. He was enraged and I thought, how sad…and how New York.
Last night at the Brass Monkey

(more…)
Tweet
Today I tested out a revolutionary idea…the idea that I am enough.
It all started with my desire to win a ticket to attend Marie Forleo's Rich Happy & Hot LIVE. It's a business and lifestyle event for women entrepreneurs being held at Donna Karan's Urban Zen Center in New York City November 12 – 14th, 2010.
I checked out the information a couple weeks ago and thought, Uhh, heck yeah this is where I need to be! So I clicked for more details on registration and cost and was stopped in my tracks when I saw that it costs $1497 to attend! (my wallet's hearing alarm sirens go off) It didn't take me long to click out of that box…sadly!
I'd be willing to charge it to my credit card, but I've been a good girl lately by not spending frivolously, and this certainly wouldn't be careless to spend on, because the way I see this is like education. I mean, how much did I spend in college on freaking calculus and I don't use a damn thing of anything that I learned there. But I just can't do it right now.
THEN, Marie sends me an email inviting me to come to New York for the weekend (more…)
Tweet
I was graciously asked to be a guest writer by Bindu Wiles for The Shed Project, an 8-week adventure in letting go that she launched in early September. The project is about coming together as an online community, to support each other in letting go of excess baggage, of whatever is weighing you down. It could be your need to let go of material goods, negative thought patterns, a job, a lifestyle, etc. It's still going on, so if you haven't joined in, learn more here.
So, here's my story about a time when I let go of all that was comfortable, of a life I was no longer happy living, and the details of the results yielded from taking a risk and following my heart's desire…
Every act of creation starts with a feeling.
Tweet
I have this humongous Synonym Finder that I've had since my sophomore year in High School and keep handy, because looking up words and all the many different ways to say things fascinates me. The next best thing to that is Google, Wikipedia and Merriam-Webster online. I also love the book Sin and Syntax, and perusing books by Karen Elizabeth Gordon. (Feel free to share you favorite resources in a comment!).
So, I found myself hanging out on my bed with my friends, Synonym Finder, Laptop and my All Things Convivial notebook and I started thinking about the word Mantra. The following post evolved because of that thought…
MANTRA

: is a sound, syllable, word, or group of words that are considered capable of "creating transformation"; a translation of the human will or desire; an expression of "Being"; "Thought forms."

Here are my thoughts in word, sound and symbol form (as well as a brief history behind how they came about for me):
Word: Convivial
The year is 2001 and 'm watching Barbara Walters interview the cast of the movie, Ocean's Eleven. Leading lady, Julia Roberts is surrounded by Matt Damon, Brad Pitt, George Clooney and Don Cheadle. Along these lines, Barbara asks her, "So how was your experience making the movie with all these great guys?" Julia purses her lips as we all know her to do and says, "Convivial." Like a gust of wind to the depths of my soul, I was overtaken by the sound of this word. Never forgot it. As you can tell.
Mantra: Know Your Power. Live Your Life.
Sitting in my kitchen with my dear friend, Nina thinking of a tag line for my soon-to-be site, Convivial Society. What do I want to say? What is my message? Those were the questions to kick off our brainstorming session. Nina wrote while I threw out words and phrases, scratching this and that off the list…then…it hit me…and she smiled and wrote it down. That was it. No doubt about it.
Symbol:
While working to create the logo for this site, I provided these details to the designer for logo creation:
Need a logo designed for woman's website that will focus on empowering and connecting women in age group 20-40's who want to learn from and share their experience with like-minded women who are ambitious, original, caring, energetic, positive, fun-loving, and seeking the guidance,resources and relationships to live a convivial life.
(Wanted designer to get a feel for me, since I am my target market, so I said the following…)
Intuitive, insightful, thoughtful, lover of the written word, creative, writer, diligent, vigilant, persevering spirit, embrace strength, humility and vulnerability ; love the words equanimity, rhapsody, sexuality, harmony, bossy…and lovely.
…
Convivial times, indeed.
When you imagine your thoughts in "form". What do they look like? Sound like? Feel like?
Tweet
Oh, it'll take a little time, might take a little crime to

COME UNDONE

*.
We'll try to stay blind…to the hope and fear outside…Hey child, stay wilder than the wind.
…
*Click for song by Duran Duran
Tweet
On September 14th, Bindu Wiles launched The Shed Project, 8 Weeks of Losing It / An Adventure in Letting Go. Here is a woman who has created a space for anyone to join her in shedding anything from material possessions to love handles to burdening thought patterns. What an adventure to embark on!
I am someone who has usually found some ease in letting go- I repeat, some ease, because somehow I knew and felt there was something or someone on the other side, reaching for my hand, patiently waiting for me to grab onto it.
Space…it's something I've always been very comfortable with and enjoyed. The first time I recall my ability to let go of what was to embrace what would be was the summer of '93 when my friends and neighbors in Chicago, The Delira family, announced they would move back to their hometown of Aguascalientes in Mexico. I was about to lose five friends all at the same time.
They were my everyday go-to crowd. Our time together consisted of making cotton candy while dancing to Madonna's Like A Virgin song, creating fake money out of grocery store ads when our monopoly money ran out from long intervals of playing, reenacting entire movie scenes from Mermaids (I played Winona Ryder), rollerblading through Lincoln Park to Chicago's Boardwalk and back, and cruising the streets of Chicago singing Cathy Dennis' song, Too Many Walls. We thought the world was all ours and it truly was in every one of those moments.
When they said they were moving away, I don't remember taking the news hard. I simply accepted the direction life was taking us. When they left, I remember being alone. Still…I managed my way through it all. I knew I would see them again…someday and trusted the time and new space that surrounded me would bring me comfort and new people and experiences would enter my life. Eventually, they did and a new phase of life began.
In 1995, it was my family's turn to pack up. I'd been away for nearly 6 weeks during my summer break working at a camp in Orr, Minnesota when I got a call from my mother letting me know as soon as I returned, our family would plan to move back to Texas. I had grown up in Chicago's inner city, spent the most crucial years of my upbringing there, years that shaped me as a person, was almost finished with high school, and had all of my friends there, but the first thing that came out of my mouth was, "Can we PLEASE go to Austin?" I was ready to go. It was just my nature to accept and embrace the new.
I'll always remember one of my last nights before moving. I was with two close friends and we were huddled together, arm in arm, swaying back and forth listening to Boyz II Men's song It's So Hard To Say Goodbye. We were being overly dramatic and trying to make ourselves cry but we laughed more than anything. I thought I would really start crying or feel depressed when it was time to go, but it didn't happen. I was ready to move forward and it didn't mean that I didn't care enough for my friends. I trusted the friendships would survive the change and that I would do my part to nurture them. Fifteen years later, they are still in my life and we're as close as can be. One of them even served as my labor coach when I had my first son. She saw my vagina and e'erthing. Yup, she's still my friend.
Shedding a new skin is hard to do, but I'm always reassured that taking this action is necessary and good for me. It's another way of expressing my personal evolution and there's no need to fear what results from it. So, I continue the ritual today with The Shed Project.
It's a regular habit of mine to get rid of stuff around my house, thus making way for new things to enter, but after reading The Law of The Ugly Chair by Danielle LaPorte, I am reminded to be even more conscious of what I consider sacred to me and give it the space it deserves.
I'm thrilled that Bindu has asked me to guest write a post for The Shed Project and can't wait to share it with you all so when the post is up, I'll definitely let you know! My hope is to inspire you to embark on your own journey of shedding your skin for one that better suits your spirit. If you're intrigued to learn more or ready to join the shedventure, check out Bindu's launch video and sign up!
Tweet
Last week, I had yet another amazing coaching session with Lisa Carmen of www.sacredsexyu.com. I'm already two months into coaching with the sexy femme fatale and I can definitely feel the changes happening within and around me. (Note: That means my heart is leading me in everything I am doing.)
In our last session, Lisa asked me to join her in a 31 Day Blog Challenge to post sacred sexy and convivial brain gems on our sites every day. I agreed to the challenge! Let me tell you, posting every day is a definite challenge to this mom of two boys, but it boils down to managing my time and being disciplined. Oh and minimizing distractions! Yeah, that's huge. I work at it every day ya'll. (Channeling Paula Deen here…)
I've been feeling under the weather for the past few days, so Lisa's got the lead on posts! She's already written such posts about Extreme Irregularity (wink wink), Coming A Long Way,, and "Backing Away from Backing Away" while I've managed to share a precious precious photo of a sculpture by Constantine Brancusi called "The Kiss"! Woo! You loved it, right? Okay! So the game is on and I am signing off now to get more written.
I promise to give my best effort and share lots of juicy knowledge and info with you, so be sure to sign up for to my RSS feed to stay on the sidelines and cheer me on with your comments! You can also love me long time and show your support for me on facebookand twitter!
Cheers to what's ahead!
Tweet
Recently, I was inspired to put on the ritz in the form of a Regal Chic brunch for my girlfriends. There was no exceptional reason for the occasion other than my desire to spoil the women in my life and give them an experience they wouldn't forget. How many women want to be spoiled? Raising my hand! But, how often do women spoil each other? It's all about letting love get the best of us and spreading the joy. I gave my friends one month's notice to mark their calendars for the event; told them to save the date and gave no inkling of what to expect. Little by little, a vision for the event began to reveal itself to me and with each new inspiring thought, I took to the stores and prepared for the big day. Initially, it was suppose to be a convivial day spent with just my friends, but then the whole life coaching with Lisa Carmen came about, and I began to think about challenging myself in ways I hadn't before, so I chose to treat the brunch as a mini-workshop. It was an opportunity to take my efforts to empower and inspire women offline and stand before them in person. I was nervous about what I would do, what I would say, how the whole presentation aspect of the event would flow, but I decided to take the risk, to face any fears that might surface and put myself out there in a new way. It was time to take the stage.
When the day came and all was set to go, I felt my power coming through for me like a dear friend. I was no longer worried about what could go wrong or what I could miss saying to get my desired message across, and I especially wasn't listening to the voice within saying, Who do you think you are doing this…What gives you the right to stand before a group of women and want to empower them…You don't have anything valid to say…blah blah blah. I decided to let my heart lead the way and surrendered my desire for complete control. What a relief it was to be a follower! I felt such confidence as everything slowly came together. My guests began to show up and wanted to offer a helping hand, but I smiled and said, "I've got it covered. Just enjoy yourself today." It felt wonderful to serve others, to offer all the love in me without any conditions, any expectations of getting payback.
When all was said and done, the event was a hit! I allowed the weight of the world to fall off my shoulders, thus creating a similar atmosphere for the women in my company. We had entered into a Convivial Society and anything was possible. I saw joy, expressions of pure elation, witnessed the little girl in every woman playing and giggling as they participated in the meal and activities. I felt light on my feet, formless, as if only my spirit walked around overseeing the event. I believe that's what truly happened. My mother was my right-hand woman in bringing it all to fruition and I couldn't have thought of anyone better to choose as my partner. By taking on the challenge to stand before friends as The Convivial Woman, I had stepped into a new realm. I had taken the idea of a Convivial Society and turned it into a real place, a real moment, for real women. I can only move forward from this point on and the ideas for more events are making their way to the forefront of my mind's eye. Creation…it's quite the beauty to experience. Fear or no fear, I'm wide awake and behind this wheel now…there's no turning back.
Feast your eyes on the brunch pictures by clicking directly on the album below.
Tweet
I had a meeting of the minds that caused a stir in my soul. The thoughts and realizations I took home that evening have me brewing with possibility and wonder.
I met with Lisa Carmen, a Burlesque dancer and choreographer in Dallas and the creator of the site SacredSexyU. Lisa and I have been soul friend's long before we met, so when it came time to mix the physical with our mental as was done over mojitos and micheladas, it got emotional. Alcohol was not a factor! There was a lot of smiling, giggling, and convivial mingling just as women do best, but what really went down was the experience of a full circle effect for me, the beauty of synchronicity, two apparent strangers going beyond the surface, and Lisa and I bowing to the universe for conspiring in favor of our new friendship.
Meeting Lisa was like reuniting with a long lost love. I was thrilled to be in her presence and humbled to know she was just as excited to be in mine. I felt honored to receive her love and challenged by her adoration, because it holds me accountable to my heart's desire and calls me out and onto the stage I've created for myself.
Being the star of the show is not a role for which I ever auditioned…until now.
When there is potential for me to play the leading lady, (read: woman in charge, as we all want to be!) I swear the butterflies are on me like bees to honey, fluttering about my stomach. Just the idea of debuting Convivial Society (today known as The Convivial Woman) rocked my nervous system! I mean, how do you take something so private, like my writing, my art, something so intimate, spiritual and close to me, and make it public? You just do, because you know that it has to be shared for the world to benefit.
As an introvert, I have good reason to shy away from the limelight, to avoid the big crowds, but in meeting with Lisa, I realized that the light's gotta shine on me at some point. The stage awaits. It's simply a matter of when I'm willing (or pushed) to step forward and shine. Being the observer, the behind the scenes gal and feeling most fulfilled with one-on-one interactions has been the norm for me, yet my vision for Convivial Society is going to require me to come out from behind the turquoise curtain to take an occasional bow, cause some laughter, shed some tears, receive applause, glimpse a few yawns, hear potential boos and face numerous critics. It's going to force me to stand firm in who I am and cause me to move forward anyway, because if I want to make any desire a reality, I have to accept the natural fear that comes with new endeavors and say, Fuck it. I lose nothing and gain everything. My life and the lives of those affected are richer for it.
Having great power is the reality of our existence, yet reality can be intimidating and scary.
There's always going to be doubt lurking in the background, trying to convince me that I don't know what I'm doing, I don't know who I am or what I truly want, perhaps even that I don't fully believe in myself. This is where my tribe enters the scene to help me combat the mind and push forward with the heart.
Instead of trying to become, I am trying to be…just be and by trusting, I learn more about my own power- what it feels like, looks like, sounds like, and oh what a beauty she is! The company I keep will test my commitment to further grow in my power and exercise it. The people we attract into our personal hemisphere are there to offer us what we need, especially when we aren't aware of how much we need it. They should be someone we can open up to so that our vulnerable skin can be fully revealed and no room is left for judgment or disappointment.
As a High Priestess once said, people operating from their true strengths are generous as hell with their gifts and encourage you to operate just the same. You'll have no other option but to be real, honest, and on your game, shining through as you do you. Take me by the hand…yes, we all want to be led, but there comes a point when it is time to lead.
Not sure how to go about it? Seek out your mentors, count on those friends who share the same vibe and worldview, and be willing to explore the questions that will cause you to sweat out your insecurities, render you completely vulnerable. I am better for the time I had with Lisa for now I know such people cross my path to reassure me that I am exactly where I need to be, doing what I am meant to do, already in my proper place.
Have you recently made any new friends who have caused a stirring in your soul or challenged you to be better than you were yesterday? Tell me your story in the comments below. I know I'm not the only one getting her blueberry mojito and bonding on!
Tweet
Thanks to Bindu Wiles, my newest challenge and personal commitment began on June 8th. For 21 days, I'll be in spirit with Bindu and numerous other well-intentioned people from around the world doing 5 days of yoga a week and 800 words of writing per day. Along with the goal to condition my body and mind, I'll use this project as another opportunity to share how it serves me spiritually. Namaste!
Tweet
Over the weekend, I took my son to get his hair cut and got to talking with a man who was waiting to do the same with his two kids. He was a fit man with salt and pepper hair, stylishly dressed in khaki shorts and sandals, possibly in his late thirties.
Our young ones began coloring together, so Fit Dad and I chatted about raising boys and girls. He mentioned how he'd noticed an immediate difference when his daughter was born, how she set the tone for that gender distinction. Referring to their nature, he put it simply,
"Boys have physical needs and girls emotional ones."
DING! I heard a light bulb go off in my head. Ain't that the truth? Boys have the need for rough play, sports, action movies, sound effects and (shhh) S-E-X while girls need to talk, relate, connect, be made to feel special, protected, and especially need to be heard. Hello! Raising my hand here. It's a must.
At one point in the conversation, one of the hairdressers was finishing up with a client, so Fit Dad stopped in mid-sentence and called out to her, saying, "Do you think we'll be outta here in the next ten minutes?" She looked confused and slightly offended that he appeared to be rushing her. "You told me it'd be 20 minutes and it's now been 35 minutes. We have somewhere to be," he continued. The stylists glanced at each other, then returned to their scissors, customers hid behind their magazines, and I kicked back to enjoy the show.
We continued talking and it turned out Fit Dad was from Austin, Texas and it's no surprise to me that his face lit up when I asked him, "So, how was it growing up there?" He had nothing but great things to say and I was intrigued to continue the conversation, but we were interrupted when the stylist called his number. He shuffled his son over and began telling her how he wanted his son's hair cut, pointing to particular areas around his head to communicate his request.
When I heard and saw this man taking charge of the situation, you better believe he had my attention. My eyes remained fixed on him as I thought, Those ladies probably think he's being an asshole. The others waiting probably think so too, but he doesn't give a shit. As a straight shooter myself, I appreciated him for his ways. I was convinced that this man was "The Man" at home and at work, because he didn't mince words.
He spoke with authority, was straight to the point and non-apologetic about it. I liked that, liked it a lot; in fact, it made me all tingly inside. Now now, before you get ahead of yourself, here's why. I'm a gal who respects people who give it to me straight, who are real, to the point.
Such conversations call me, lure me, tickle my fanny.
Being frank is my best form of communication and many times, I've been made to feel bad about this strength (YES, it's a strength because its me at my strongest) and I'll admit to playing small at times and holding back my true kaboom for the sake of someone else's weakness.
In a non-convivial world, it's being bitchy, bossy, unappealing, worth ignoring. It's where women aren't encouraged to be loose with their tongue and therefore inadvertently try to avoid it to appease and please. Fuck that. We've got a lot to say.
In my world, speaking out means freedom.
There's a great sense of confidence that accompanies one's ability to be assertive. It takes time and guts to come as you are and not care what people think.
When all is said and done, that's exactly how you get what you want in life. That's how you get the life you want. It takes practice, faith in yourself, and permission. Who's doing the permitting? You are! So go ahead and permit it, want it, speak it, live it.
Cheers to a great day of telling it like it is,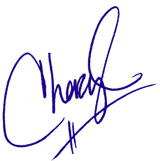 Tweet
Last night, I made a Ricotta Orange Pound Cake with Strawberries courtesy of the recipe by Food Network star, Giada De Laurentiis. Eager to share this experience, I decided to invite my parents over to enjoy cake and ice cream with my family. Sounds like a party! Indeed, it was. So, what was the occasion? Life. Plain and simple, I had a craving for something sweet, had all the tools and ingredients to create it, along with the best of intentions and love, so I didn't hesitate to get my hands a little dirty. I took my time, followed instructions, and had faith that my efforts would pay off. And they did! Something as basic as my desire to bake turned into a deeper desire to "break bread" with the people I love. Now, that is an occasion to live for and the very essence of convivial living. It's merry-making, having a fondness of feasting, drinking, and good company. That was my intention, and therefore my experience last night with the two people who gave me life, as well as the man and two sons who I love and with whom I share every bit of my world. Life is meant to be a convivial occasion, so the next time you think you need a specific reason to have a good time, think again. The occasion is your life and everyone in it. That's reason enough to put on your convivial party dress (or apron) and get convivial with it!
Tweet