Convivial Women
I was able to steal this morning time to share with you all I was up to late last night.
After a few phone calls, some research, and two weeks of tapping into my feelings about where I want to go with The Convivial Woman and how I want to feel as a result of my efforts here, I took one swift action toward investing in myself by enrolling in…
Marie Forleo's Rich Happy & Hot B-School.
I'm thrilled, jittery and absolutely giddy because I pushed through my fear and every possible excuse that could keep me where I'm at versus getting me to where I need to be!
I spoke to two friends who happen to be women I admire and entrepreneurs themselves and when I told them I would be joining B-School, this is what they said:
"Yay!! We'll rock it out together"
and
"Yaaaaaaayyyy!!! It's gonna be awesome."
After a decent night's sleep, I also woke up to this message on Facebook from yet another friend who was aware of my recent choice:
"We are best friends…always remember that if you fall, I will pick you up–after I finish laughing at you." (ahh the truest of friends)
With every risk comes major rewards. Sometimes it's money, love, moving to a new city or country, a new house, but even better, it's a more clearer, confident, unstoppable
YOU.
When you show the courage to go for it, life responds accordingly and instantly, even if the response is subtle.
It was scary for me to push this button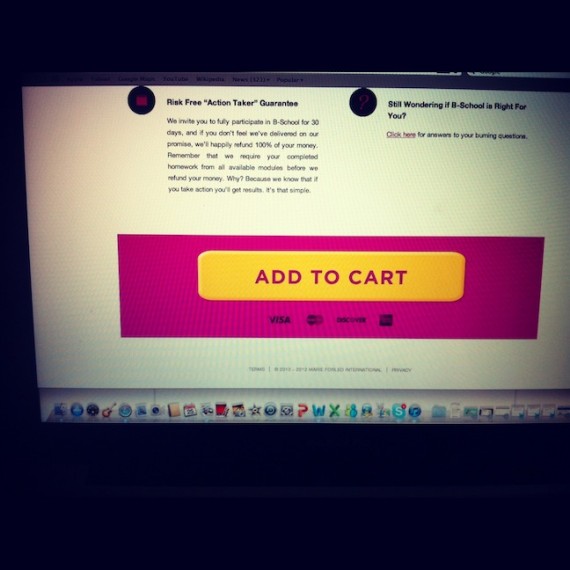 but I took a deep breath, knew I'd done my homework, and thought to myself, I know what I need to get better at what I'm already good at. And so I did it.
It's hard to know what to do sometimes, but you still must do that one thing to get to the next thing. Your future depends on you to make a decision, any decision.
I went through the process of signing up for B-School, from an expert I trust and know is the real deal, and when it was time to click "Pay", I took yet another deep breath, heard the click, and upon exhaling, this appeared before my eyes:
I felt nervous about what was ahead, yet I was proud of myself for demonstrating the courage to give in to my deep-rooted needs.
When you're a working professional, you show up to work and put your trust in that company to train you to do the job. As you get to know people, you find mentors and people who want to help guide you on your way. Bless those people who take the intiative to get involved in shaping your future. We desperately need more people to step up and reach out.
On the flipside, when you're an entrepreneur and creating worlds of your own imagination, there is no road map. Everyone is figuring out their way through the road less traveled, yet there are many travelers.
When you choose to tread a path that isn't as smoothly paved, that's constantly changing, doesn't have any clear cut signs for you to follow, then you must seek out mentors in your industry who have had the courage the venture down that same road to help guide and mentor you.
The more mistakes they've made, the more knowledge and wisdom they can impart. Athletes aren't the only ones who need coaches.
Their experience won't be your exact experience, but it will be worth finding out with them at your side.
So that's what Marie Forleo and the community of B-Schoolers are going to be for me.
Our parents were our first teachers and that is one world of knowledge we begin our lives with, but there are myriad worlds of knowledge and wonder that await you. It's up to you to discover them, to trust in them, to invest your time (and yes, your money) in them.
No action taken toward accomplishing your dreams is ever wasted.
Get your education on!
P.S. If you're looking to be part of Marie Forleo's B-School class of 2012, today's your last chance to get on board. Enrollment closes at 3pm EST today 2012 May 25.
Tweet
I've been living in Austin for four months now. My husband and I have been in the throws of looking for a house and we're discovering so many areas and details about this town because of it.
If you ask me for the zip code of any area surrounding downtown Austin, I bet I can tell ya! I've driven all the neighborhoods and have determined the ones whose vibe seep deep into my soul.
I've flip flopped back and forth between wanting to raise my kids in the outskirts of the city (aka suburbs) and the inner city and I keep coming back to the city.
I grew up in Chicago and my husband grew up in San Miguel de Allende, Mexico, so we were used to seeing people walk up and down the streets, hang out on their front steps, play football in the street, wave to the police, wash our neighbors cars during spring break, play basketball at the neighborhood park, walk to the corner store, and so many more unforgettable memories.
I didn't go to the most prestigious urban schools- my folks were hard-working people just doing their best to put food on the table and clothes on our backs- but I can tell you I got schooled by the exposure I had living in the city. I've got street smarts up the wazoo!
I cherish my upbringing and wouldn't trade it for anything.
Now that I'm a parent, I plan to enhance my children's education by not only finding them great schools (it's important to know what that really means for you), but also granting them exposure to city living, because there are myriad things to learn by simply living among all kinds of free-thinking individuals.
I am not going to be a parent who relies solely on the school system to educate my sons.
I don't plan for my kids to live in a pristine neighborhood that resembles Pleasantville. Nothing against those areas, or the people who prefer to live there, but to me there's so much more to life than having a well sculpted lawn, a nice car in the driveway, and a pretty box made of bricks to call home.
I want edgy, cultural, unexpected experiences. I want eclectic, progressive-thinking, out of the ordinary people surrounding my family.
I want people who know the value of investing in the community they live in (and I don't mean just money, but time) and not just buying into one that is already established.
My mother is visiting me for the second time around and I have been pleasantly surprised to find out that the neighborhoods in the city that I fell for appeal to her too and remind her of her own upbringing.
I take that as a great sign that there's something familiar pulsing beneath the trees and the streets of the city spots I keep coming back to.
I remember my days in Dallas when I was itching to experience other urban lands and my husband would (nay)say, "Change your thoughts; it's not Dallas, it's you." Well, he couldn't have been more right! It sure as hell was me and there was no avoiding my feeling.
Pay attention to the places that bring you to life. You will feel it the instant you set foot on the ground.
Some places just don't get you and vice versa. You can change your thoughts all you want, but your gut (that spot near your hips) don't lie.
It took me five years to follow my instinct to the place where I felt at home with myself. That feeling reaches deep within and is undeniable. The first week that I got to Austin, I felt this inner calm and felt no desire to be anywhere except the place where I was standing. It felt so good.
It sucks to live each day with the attitude of "Anywhere but here…"
Your life is all about venturing out and discovering where YOUR proper place is, which can be many places. Sadly, many well-meaning people who love you can get in the way of that if you let them. Be courageous and follow your bliss.
I've got five places that I can easily call my soul's home- San Francisco, Chicago, Austin, San Miguel de Allende, and Florence, Italy. And I don't mean to use pretty language when I say "soul's home"…I literally mean it, because I felt it the moment I walked the streets of each distinct location.
Places can make a person just as much as a person makes the place.
Getting out every day to discover something new about Austin is what I'm living for these days.
Today I hiked a scenic point overlooking the Austin skyline with my mother and two boys. My oldest son, now 4 years old, led the way and feisty mama wasn't too thrilled that she had to hike in sandals, but we worked it out!
Sometimes, life takes you away from the things you think you should be doing to give you the material and wisdom you need to do what you're meant to do.
It's all about surrendering to the direction your life wants to take you. Only you can steer that wheel. If you let someone else take control of it, who knows where you'll end up.
Which risk do you want to take?
Transitioning from one place to another is never smooth or stress-free, but I am thankful I had the will and the courage to make the move…even if I had to do a good bit of ball-busting to get here.
Listen to what calls you and what haunts you, because there's something magical and scary and exciting on the other end just waiting for you to take that first step towards living how and where you are meant to live.
Sincerely,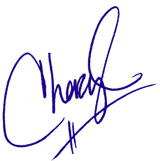 Tweet
The last two weeks have been fun for me. First, I got away to Vegas with my luvuh (aka hubby) and a couple friends for some much needed unwinding.
We enjoyed a night out as the participating audience for the show, Zumanity- the sensual and naughty side of Cirque de Soleil.
This show is definitely not for the conservative in you. You'll walk away feeling naked and exposed for the sexual being that you naturally are, but if you're all about exploring your inhibitions, then join the audience!
I loved the show, but the best part of my experience was seeing my husband laugh out loud as much as he did. It warmed my heart to see his joy and I found myself leaning even closer to him and squeezing his arm a couple of times. Hmm…the effects of the show or a simple moment of endearment? Maybe both!
We stayed at The Venetian and had some convivial times with our friends while dining at such places as Public House, Emeril's Delmonico, and we couldn't pass up good old dessert on the Vegas strip at my fave P.F. Chang's.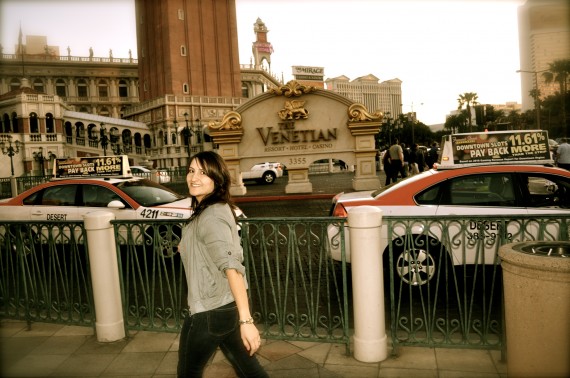 Leisure brings about inner calm which fuels your creativity
I've come to appreciate the importance of giving in to leisure, to relaxation, to living your life in order to spark your creativity. The last few months have been transitional for my family and I with the whole move to Austin and when I've wanted to get to work on an idea, my family's needs have proved to be paramount and so ideas sit pretty, waiting on me to give them life. But many things haven't been possible lately, but I know that doesn't mean they will never be possible.
Within the last year, I've learned a lot about patience, acceptance and balancing my ambitions with certain things being out of my control.
What keeps me going are the dreams-turned-reality that I've witnessed firsthand by the benchmarks, mentors, and convivial company I've carefully selected. They are the folks who inspire, lead, and show me all that is possible..
One such benchmark I want to especially mention today is the visionary author, Danielle LaPorte.
I made it to the bookstore for an early writing date with myself and to pick up a copy of Danielle LaPorte's newest book, The Firestarter Sessions: A Soulful + Practical Guide to Creating Success on your own terms. Today's the official release date and I'm flipping through my copy and can say its a beauty.
If you're at a crossroads in your life, this would be a great book to grab.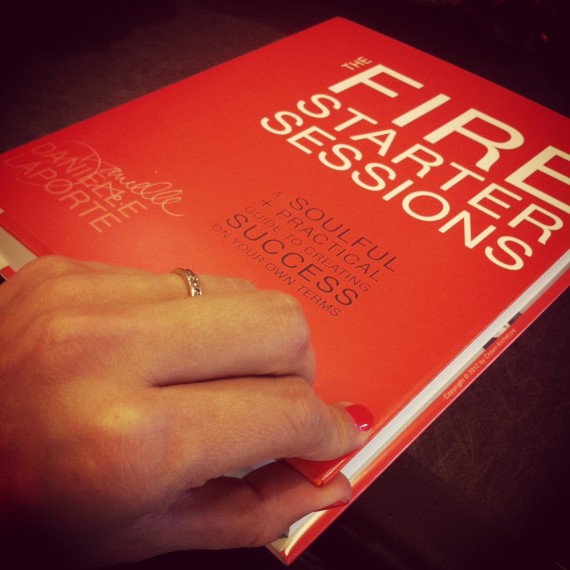 In case you aren't familiar with her, she is the creator of the site www.WhiteHotTruth.com. I discovered her blog in 2009, have met up with her twice- in Austin and New York- and have felt her vibe and demeanor to be similar to my own. She's a cheerleader without the exclamation points and high pitched voice. Her words are deep and intense just as my own sense of being can be. She also happens to be an introvert.
I'm a true fan of her work, because her work affirms within me that my own dreams are real and possible. She's simple yet hits the mark. Maybe she can do the same for you and the dreams you are holding onto…
Dreams are all around us. Yours included!
Surround yourself with convivial company-
the fearless and crazy kind.
Pick up their books,
hop on a plane to visit them,
dial their numbers regularly, or…
choose to be one yourself.
Convivially yours,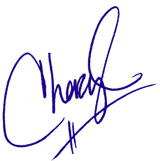 Tweet
Hello kindred spirits. It's been a while since my last "inscription." WARNING: This blog is the mother of all blogs I've written. I'm playing catch up to cap off the year so hold tight and hang with me for a moment. I have much to say.
Since announcing my move to Austin, I've been quite the gypsy mama, traveling back and forth from Dallas to Austin. My husband and I have been on the house hunt since renting out our home in November and haven't hit gold yet, but I'm patient and holding out for the most convivial home of them all. It's out there and I'm ready to plant my feet on the grounds of the State Capitol of Texas, or somewhere close enough.
Changes are brewing on the convivial home front…
This being in limbo, not knowing where my family will hang their hat and call home screws with a lot. With any kind of move you make, there is no way it cannot change you, and it definitely plays tricks on your mind.
I like to know where I'm going, what the plan is, a woman who, as one friend put it, "requires a lot of answers," and when there are so many unknowns, well, I'm gonna get antsy, uncomfortable, and I'll do my best to keep my irritability in check, but I can't guarantee it.
Not knowing where I'm settling causes unsettling feelings about what to plan for, what to talk about, and it's created some resistance about writing- really just blogging. You see, I'm a perfectionist (I know…I'm working on letting up) and I put these expectations on myself to crank out a "masterpiece" and share something worthwhile, something profound, and eye-opening, with you, every time. And yet it's a blog. But it's much more for me. (more…)
Tweet
As I lay in bed this morning, probably looking like a zombie pooped from the night before, you'd be surprised to know that in that very moment, there are myriad ideas bouncing off the walls of my mind.
I'd just had a dream that I was walking the grounds of a colorful mission estate in San Antonio.
The picture above is actually Bellas Artes with the Iglesia de las Monjas in the background in San Miguel de Allende, Guanajuato but hey! I'm trying to "put you there." It seems this picture is what my subconscience drew on for imagery while I slept.
At first glance, the whole place was empty and it was just me and a few other people, including my husband who went venturing off on his own with my camera- the Nikon D5000 one! I was a bit annoyed by that, because I was left to work with a Kodak camera that I once used in 2000 on a trip to San Francisco for my 21st birthday. I wasn't used to handling this little camera anymore.
When I think about what it feels like to hold my Nikon, it takes both hands to get the right shot and it can feel like I've got the whole world in the palm of my hands…or at least an image of it.
So I walked around the grounds of this rustic mission that was built who knows when and I was so impressed with the architecture and the huge bells used to call the faithful, and especially thrilled by the clear blue sky and occasional streaks of clouds that served as the backdrop.
Eventually, there were tons of people strolling alongside me, weaving in and around corners, going up and down iron wrought stairs. The food stands and little trinket shops had opened up for the day.
Soon, I awoke from the dream and began to think about all that is to be for The Convivial Woman in 2012.
With this move to Austin, I see myself discovering a whole new terrain of the state of Texas. Who are the people awaiting me on this new journey?What will I find in this new world I call home? What will I learn about myself and my own pursuit of life, love and happiness?
I'm going to discover all the little things that some might find weird, or not so weird, about Austin. I'm going to go in search of the puffed tacos in San Antonio that my Food Network Star crush challenged on his show, Throw Down with Bobby Flay.
Anyway, that's what the next year has in store for me and you- discovering Austin, San Antonio, Fredricksburg (the cute little German-influenced town my grandma Lupe always talked about), and the hill country.
And something tells me there's going to be a more fierce rebirth of my love and appreciation for the Tex-Mex culture ("my people") in this part of Texas. I see more cumbias, more accordions, more queso (but not too much! This waist of mine is working that muffin top! I gots to control it.) and oh so much more. I can't wait.
It's a new dawn…it's a new day…and I'm feeling (more than) okay.
Tweet
Hey Convivial world of mine!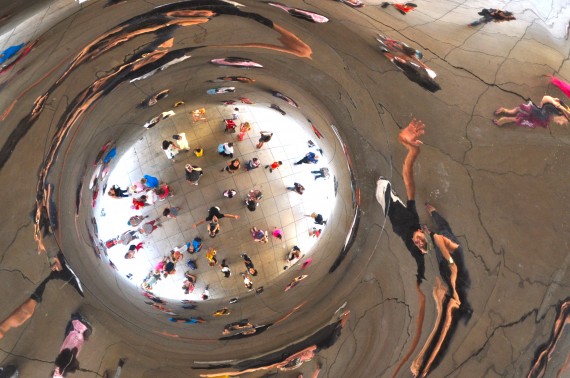 It's been 3 months and I'm back. At least, I think it's been that long since I last felt my true self.
Confession: I think I experienced depression for the first time.
I actually googled the symptoms and had many of them. Fatigued. Check. Hard time getting out of bed to face the day. Check. Preferred extreme isolation to socialization. Yup. Lack of focus and clarity. Writers block. A sense of hopelessness. All there in the imaginary dark room with me.
Having the sudden blues from one moment to the next. Oh yeah. Not being able to tear myself away from episode after episode of Mob Wives and Basketball Wives. Yikes! One could argue and say I was doing "research" to better understand the dynamics of female relationships, but I'm not one to shit ya…THAT'S when I knew something was seriously wrong!
I'm a full-time mama who is committed to nurturing her individuality, the writer in her, and building a convivial brand of her own
BUT I do the writing and empire building once my little bambinos hit the hay. It's not always an easy feat, it can get overwhelming, and all three adventures (mama, writer, entrepreneur) take a ton of practice and patience.
Word to ya muthas: There's no place like the home we make and no such thing as "life balance." Don't quote me on that, I'm just living it. I continue to juggle and drop occasional balls, but the key is learning to pick up your delicate heart along with all the balls and keep juggling. My own lessons continue and I just want to be brave enough to write about them here.
The Scoop on how things went down…low.

(more…)
Tweet
A man named, Mike Klinger recently shared these words with me and his 30,000+ Facebook fans:
"Asking questions that leads one to discover (things about yourself, others, so-called facts & all that's around you) is in of itself a path to
BALANCE

& understanding. No need to know all the answers–Asking the questions moves you there."

For the record, I have a serious crush on this man's mind. His words made me think of the time my friend said, "You're a person who requires a lot of answers." I'd never thought of it that way, but it's true. To some, or many, this could translate to being considered a difficult personality. I do feel misunderstood, at times.

For instance, this way of being can get me into trouble with my husband, because a woman who requires a lot of answers might make a man feel like he has to answer to her. Uh oh, watch out for that manhood. That's never my intention, but the fact is I always want to know what the plan is, where we're at, how we're doing. So, yes, I be workin' some nerves on occasion, but I don't hold back, because I do it for the good of all involved. There are times when I practice holding back my burgeoning questions and opinions when love is simply needed. Never easy to do and I don't always nail it.

I require a lot when it comes to storytelling too. (The writer in me is giggling). This same friend was sharing a story and the amount of details they were offering wasn't working for me, so I began shaking my head as if not enough and said, "I need you to PUT ME THERE." I've also asked my friend to "give me a visual" when needed and my dry eraser board has had maps and mazes drawn on it. Just kidding about the mazes, but it does get pretty entertaining between my friends and I.
I simply want to understand better…deeply…completely.
I like to experience in every way I can, so if something isn't clear or doesn't feel right, I pose a question.
When it came to dating, that's a time when I wasn't easily won by words.
NOTE

to all the single ladies (now put your hands up!):

Men will tell you what you want to hear to get those panties. I always tell my single girlfriends on the prowl, don't let the guy know (gasp) what your standards are. Let him show you what he's working with and if he's willing to work for you. Otherwise, you're giving him the script to follow and he will act the part if you make it too easy for him. You've gotta test 'em without testin' them or you'll never know if he's the real deal or just sending the ambassador. If he meets your standards without knowing or trying, then YOU will know and you will give him a go.
Convivial minds want to know as much as possible, because it can validate so much about how you feel, see the world, and treat yourself.
After reading Mike's quote, I'm okay with being confused for a difficult personality. I won't feel bad for asking questions, whether tough or just plain dumb. It takes courage to ask. I'm not someone who requires anyone to answer to her, but I am a woman who requires a lot of answers.
Ahh…sublimely complex never sounded so good…
Are you fond of feasting, drinking, and good company? Join me and my newest creation, The Convivial Supper Club, an intimate tribe of women who gather monthly to dine and enjoy thought-provoking guest speakers, mini-workshops and round table discussions! Come mingle and connect on a deeper level with other women who want to know- when it comes to a woman's experience- what's going on…what's going on. (I always liked that Marvin Gaye song.) Get your invitation to the next dinner here!
Tweet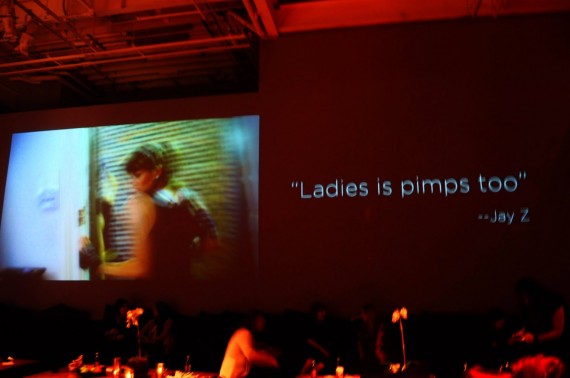 Decision Three: Choose your company wisely / Invest in your dreams
In this last episode to my 3rd part blog series of "Up" Your Convivial Game, let me tell you about a plane ride I took from Dallas to New York City last fall.
I was at a point when I was eager to start focusing on some personal goals; I'd been all about my family and would always be about them, but in order to contribute and share a better understanding of the world with my two sons, and to share my gifts with the world, I still have to go out and live in this world and pursue some dreams of my own. Otherwise, who the hell am I to tell my children to follow their dreams, have no fear, and that anything is possible and worth exploring? And what sense of conviviality can I preach if I don't experience it for myself?
It was early fall and I was ready to "up" my convivial game, so I'd entered into a contest to win a free ticket to Marie Forleo's Rich Happy & Hot LIVE in New York City- an event about making money as a woman entrepreneur, and focused on health, relationships, soul, happiness, and making a contribution in the world. It had my name all over it.
Once the results were announced and I learned another gal had won, I accepted my fate and knew that if I wanted to go, I would have to pay my own way. Normally, the story should end there, but for defiant creatives like me, it was just the beginning. (more…)
Tweet
When I take the time to get out of my head and go deep into my heart's memory of who the Convivial Woman is in me, these are the visuals for memories that come to the surface: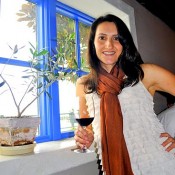 The caring granddaughter having a laugh on the phone with her 76-year-old badass, take-no-shit- grandfather who stands at 4'11".
The girl dancing barefoot on the dancefloor to salsa and merengue with hands intertwined with fellow booty-shaking girlfriend or husband who knows how to make it "look like" he knows how to dance salsa and merengue
The cousin who tells the best scary campfire stories, cracks jokes and exudes pure love for her family and feels like a superstar when she's around them
The wife who will stand her ground and tell her husband like it is when she needs to, then smack his ass 'cause she likes it and knows he does too (TMI? wink wink)
The same woman who will respect the hell out of her man when he stands his ground, puts her in her place, and later returns to reassure her of his love (Ahh…the love quarrel)
The girl who is uncertain about what to do or say to comfort dear friend crying before her; dear friend asks for a tissue and the girl accidentally lightens the mood by bringing the whole roll of toilet paper
The daughter who has the best laughs (shoulders shaking and e'erthang) while people watching with her Dad
The same daughter who can envision tag-teaming with her mother in a wrestling match any day because of their combined ball-busting spirit (NOTE: my feisty mama takes after her father and stands a 4'11" too)
The mother who stands with arms crossed and big smile as she watches over her young sons while they play wrestle or "fence" with the kitchen utensils that go along with the mechanical mixer
The sister who sticks peanuts up her nose on family road trips and freaks out when one gets lodged too far up
The SAME sister who freaks out when her hand gets stuck in pool tables in motels while on family vacation
The young woman who wore fitted black bodysuits and bright red pencil skirts with platform shoes on the sabbath…yeah, I was keeping it holy alright
The woman who brought both her sons into the world with determination and absolute courage and personal strength
The girl who's a blossoming Spanish (as a second language) speaker and causes a small crowd at the dinner table to laugh when she's asked her age and she replies, "Diez y Eight"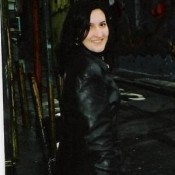 The woman who plans her exit from a corporate job to write, loses herself, then finds and recreates herself again and again with the help and vision of one word…convivial.
Ahhh…my heart's memory is a turquoise jewel which has made "breaking night" so worth the lack of sleep. So much more to tap into, but I'll save it for another day.
Stay tuned this week for the last part to my 3-part blog series titled "Up" Your Convivial Game!
Ciao Ciao Convivial World,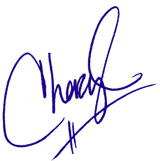 Tweet
Wow. She's gone. Like, today.
I was visiting some friends this morning and popped open the laptop to check on an event we were discussing and BAM, right there on the Yahoo homepage,
Elizabeth Taylor: 1932-2011.
GASP! My jaw dropped and I announced the shocking news to my friends.
Then…a cold chill ran through my body and I had to suddenly hold back a rush of tears to my eyes.
Of course, at her age, it was bound to happen, but it's still heartbreaking.
Elizabeth Taylor. An American Icon. What a loss.
Farewell violet eyes,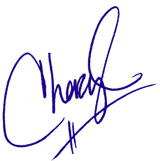 Tweet
In a Ted Talk given by Sarah Kay of Project V.O.I.C.E., she recites two poems and speaks candidly about the power of the written word spoken aloud. There was a moment during her talk when her nervousness was evident; she was even bold enough to call herself out on it while on stage. I'm sure I wasn't the only person to connect with her in that moment when she showed us her humanity.
Her sense of playfulness, energy and spirit resonated on a deep level with me, and although she's a seasoned spoken word artist, she still experiences nerves on stage, but no matter the fear, she does it anyway.
Performing ones words on a stage is risky business.
I do it here and occasionally exit this virtual stage for a real one at say a workshop, networker or a convivial gathering. Every time I think of getting up in front of people, I imagine all chairs screeching so audience members can get a better look at me, and the nerves come out to play, but…I do it anyway. I recognize that one aspect of my discomfort in having all eyes on me is the introvert in me, but thankfully, I'm affable and can balance it out. The bigger part is simply a matter of more practice. Just as babies don't walk out of the womb, neither should we think our fear of the unknown or stepping out in front of people to do what it is we do (or want to do) can be overcome in an instant or banished altogether.
We never stop fearing. We only get better and bolder at facing it.

(more…)
Tweet
"There are three crucial types of education: Academic education- reading, writing and basic math; Professional education- the skills to work for money; and Financial education- the skills to have money work for you. Which of the three were you taught?" -Robert Kiyosaki, Rich Dad, Poor Dad
Today, my Convivial Interview series begins! I'm going to be featuring some amazing women who personally influence and inspire me. You can look forward to these women's stories of how they're making tough choices, taking risks, and pushing through the glass ceilings of self-limitation in their minds to create meaningful lives for themselves and others. Stop by each Monday for the next month for all new, inspiring interviews. Let's get started!
In November 2010, I attended Rich Happy & Hot LIVE with Marie Forleo in New York City and met a beautiful woman from the Chicago area named, Karie Hill. On a break, we got to talk and I asked her about the work she was doing in the world and she said, "I practice Financial Well-being and teach others how to do the same." As the Chavarria family CFO, an ex-banker-turned-entrepreneur, and Convivial Life Strategist, my eyes lit up as I envisioned the worlds Karie could rock for the better.
Meet the woman behind
KDH

Financial, Karie Hill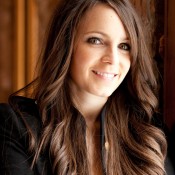 and see why I believe her work can change so many people's lives, including yours… (more…)
Tweet