Music
"Take your place…show your face to the morning…'cause one of these days you'll be born and raised and it all comes on without warning." –John Mayer
The lyrics above are from Born and Raised, a John Mayer song that's been on my 2013 playlist (repeatedly), a song I enjoyed on my morning walk earlier today, a song I heard Mayer perform live in Dallas this summer.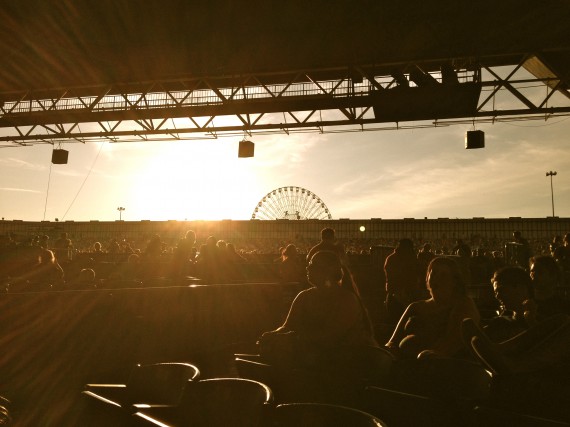 I would've written about my concert experience sooner, but I was feeling (more…)
Tweet
I made the recent discovery of John Mayer's song, Walk Grace's Submarine Test and I don't know if the surround sound stereo system I initially heard it on made the difference, but as I listened to the lyrics, I thought, "Umph! Yet another example of why I love this man." If I was a male musician, that'd be me.
I am fascinated by the spirit of human creativity, by the spirit of humanity
-there's the beauty of our perseverance; our intolerance to mediocrity (most times); our desire to experiment, to better ourselves; our efforts to experience quality co-existence with others, to hear and speak truth, to arrive at fulfillment. This simple song about a man and his unique choice that blatantly went against anything common speaks volumes of that creative, human spirit.
CLICK HERE TO EXPERIENCE THE SONG
The line that does it for me, I mean, caused me to run for my pen and write it down, was when he sang,
"'Cause when you're done with this world, you know the next is up to you…"
Perhaps you may interpret it as the reality of death and your second chance to experience the hereafter and "get it right", but I took it as a reminder of how you have the ability to choose to create your life over and over again while you are still alive on earth.
Right now, you could be living one world, one life, one reality, but the moment you decide you are done with it, you are ready for a change, for something new, then "you know the next is up to you…"
My Deer in Headlights Moment with John Mayer
While on sabbatical last week, I'd been writing and editing most of the day and before closing down this writer's shop (i.e. brain) for the night, I checked email and saw a message saying, "You have a new twitter follower…"
I clicked the link and saw it was John Mayer. My jaw dropped and I said aloud in the silence of the house I was staying at, "SHUT. UP. QUIT IT." My cousin always splits her sides when I respond to her gossip in that manner.
My heart started racing, and it was clear I was having one of those moments where you feel all giddy and flattered and think, "Who, me?" I did everything not to fan myself and flitter my eyelashes at the computer screen.
Logic kicked in and I verified that this was not the real John Mayer that I am infatuated with, the one in which I would probably faint if he ever serenaded me. No, it was someone portraying themselves as him. Good laughs good laughs…
Your turn now. Are you as madly in like with the mind of John Mayer as I am? If so, we must connect. What's your response to the submarine song above? What other tunes by Mayer or other artists set your soul ablaze? I'm talking the kinda of music that makes you want to pull a Walt Grace and defy all conventional wisdom, set sail along new shores in life. Do share in the comments below for the convivial creator's collective playlist.
Tweet
Anyone who knows me knows that I'd melt at the sight of John Mayer. I love the man, love his music, and love the courage he exhibited at 18 to venture off with a guitar and share his voice with the world.
He lives each day with the intention to color outside the lines just as I do. And I have no doubt you hold a similar desire in your heart.
When I was a young wife and still working as a banker, I was questioning a lot in my life. I had a steady income, college degree in hand, was good at what I did, had my parents nearby, and was married to a wonderful man. But something was still missing.
I wanted to write for a living. I wanted to really, truly, massively serve the world. But what could I do to figure out the answer for my life in that moment? For starters…
I was driving home from work, contemplating quitting my job and I was listening to his first CD. Here was a young guy who worked at a gas station, had no interest in following his classmates to college or looking for his life's answers in text books.
He had just one natural gift to guide him in starting his life: his voice.
And he used it and found his proper place on a stage. You are no different and can do the same with your talents. Has the world seen what you're capable of?
When you're trying to figure out your way in the world, Mastin Kipp, CEO/Founder of The Daily Love says, there will be a tremendous questioning phase.
Everyone's going one way, and yet, you want to go the other way. Are you wrong for wanting to venture down a different path? One that is unlike anything anyone you know has ever gone down? It's not wrong…it's mandatory!
John Mayer wondered the same thing and even wrote a song about it called Why Georgia. Mayer asks, "Am I Living It Right?" Click the lyrics below to listen to the actual song. Makes me want to wrap my arms around my muse and have the most sensual of slow dances.
We're all here to have a similar success story, in our own unique way.
What do you want your story to sound like?
In what ways are you contributing to the details of your legend every day?
We all have fears deep inside that want to convince us that we are not enough, but none of it is true.
As Marianne Williamson says, you are powerful beyond measure…All you have to do is believe it and act on it.
If John Mayer feels the need to ask, "Am I living it right?" I'm sure you won't be any different if you're contemplating listening to the stirring your soul.
Follow your bliss. Do YOU. Become all you deserve and are meant to BE.
Tweet
My second day at South By Southwest Interactive Conference (SXSWi) was a combination of talks on the state of the ever-changing music industry, and the business climate in general, pissed off artists trying to figure out new ways to put their art out into the world and be appreciated and rightly compensated for their self-expression, and fashion blogs and their links to big company advertising.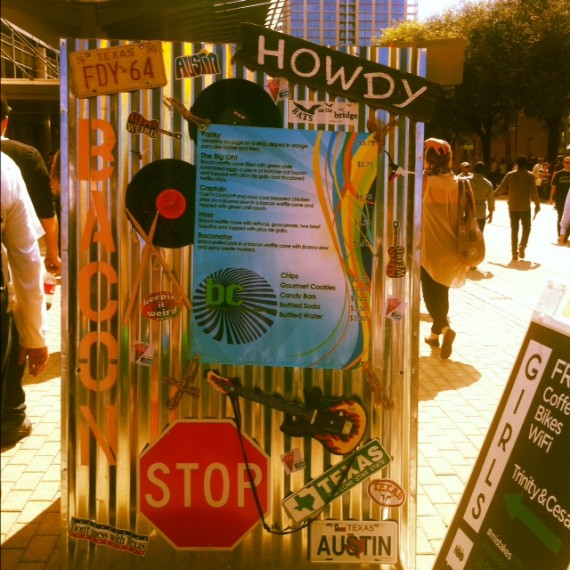 It was all very interesting and went down like this…
Before going into my first talk, I stood in line for "The Original Grilled Cheese" and met Myra who recently moved to Austin. She worked in the Gaming industry and was thinking about becoming a mother. We talked about the tough choices women have to make when the time comes for us to sacrifice in the utmost way that we are put on earth to do.
I told her the same thing I've said to other woman contemplating motherhood- "There will always be a reason to put it off, so just jump the cliff and join the club, girlfriend."
I recommended that she read the book, Creating A Life: Professional Women and the Quest for Children. Before I had children, I never thought about anything passed the labor experience (you know…like who would take care of my kids and how I would fit work into that equation) and this book gave me reason to think beyond that.
Soon after, I was sitting in the third row, waiting for Brian Solis, one of the most prominent thought leaders and published authors in new media and lead singer of the Smashing Pumpkins, Billy Corgan to begin talking about The End of Business as Usual (the same title for Brian Solis' book which I will read once I finish the stack of books currently staring at me from the top of my kitchen bar).
As Billy Corgan sat on stage, I instantly thought of my dear friend, Cecilia. When I was 12 years old, she was the one I danced and twirled around with when Smashing Pumpkins' sang Today. All I have left to do is meet Johnny Depp, Larry David, Julia Roberts, and Laura Pausini. Then I can go to heaven.
Billy Corgan is cool. He not only drops plenty of F-bombs, but is a man of strong convictions and personal integrity. He won't be exploited; and that manner of being is why we as fans have such wonderful memories with his music, because it was pure heart/art.
I headed back to the Blogger's Lounge and grabbed some food and to my heart's content, got this picture and autographed book by author, Hugh MacLeod.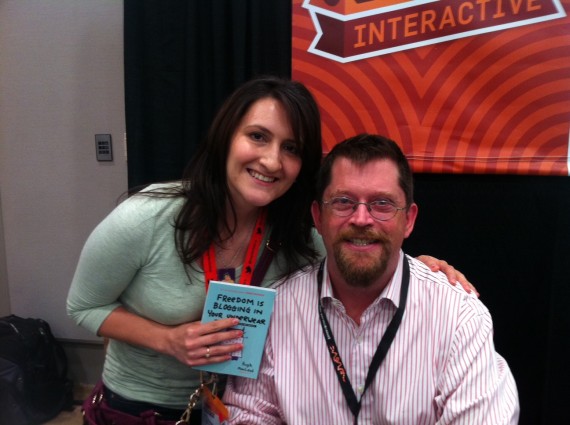 This was a serendipitous moment for me, because it was only two weeks ago that I was at BookPeople doing some writing when I came across a book called Ignore Everyone by this very man. I spent the rest of my time at the bookstore devouring his book and became an instant fan of this writer who now lives in Alpine, Texas.
This gal offered me a ride to my next presentation and was as friendly as any Austinite can be. She'd just spent the past year living in Ecuador and was back home and back to work.
I arrived to the Intercontinental Hotel to hear Indiana Adams of Adored Austin and Alessandra Colaci of the Republic of Wow talk about Blogging: Why So Many Women Are Doing It.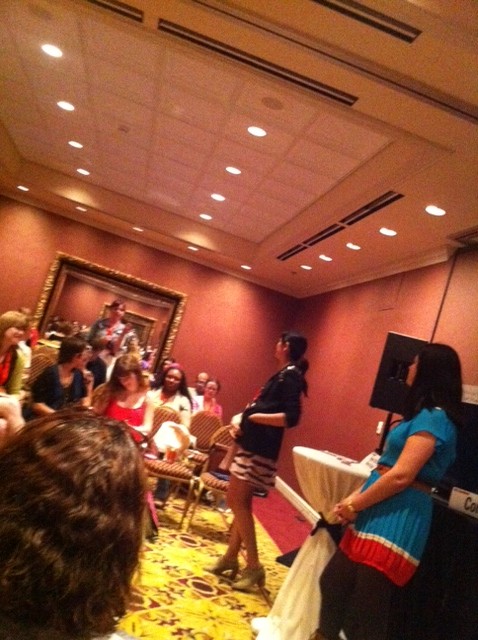 The girls were sweet and my takeaway was this: big companies are looking to work with bloggers to reach audiences and potential customers on multiple platforms. If they see a good fit, they're willing to work with individual bloggers and pay them. Proof? Folks from Victoria's Secret and Tide sat in the crowd.
I am convinced this is the conference to attend every year. And lucky me that I now live in Austin!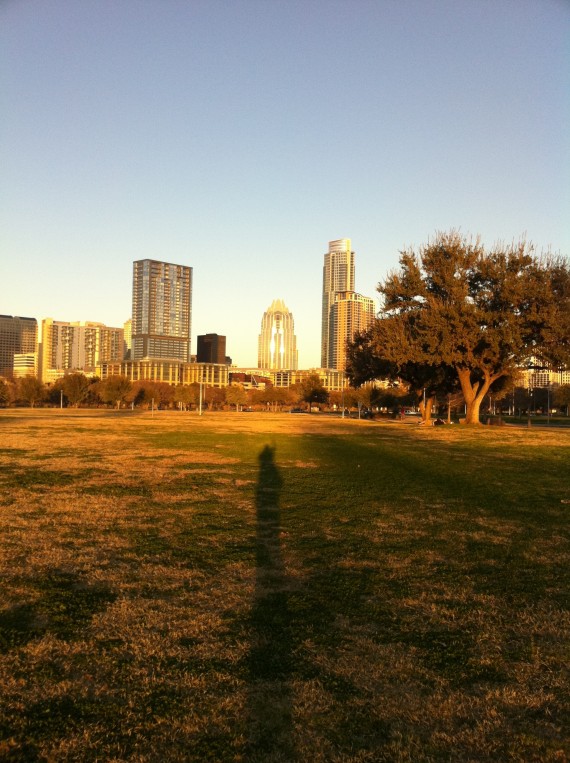 (my shadow throwing up the Peace sign)
Next on my agenda: convert my husband, Martin from Sunday football watching to Seth Godin reading. Then hopefully, he can be eager to attend SXSWi with me next year and we can make it a couple's affair.
Night night,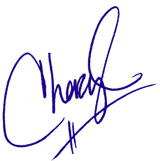 Tweet
Ladies and Gentlemen,
It's the most anticipated event we've all been waiting for…
Relaunch Day for TheConvivialWoman.com!
Before you make your way around the site for a peep at what's new, I'd like to share a personal message on audio with you, but first, this quote…
"The work of art is another human mind incarnate; not in the flesh and blood, but in sounds, words, or colors." -The Art Instinct: Beauty, Pleasure, Evolution
.
As The Convivial Woman, I am here to say…
Every woman is a masterpiece.
An extravagantly unique & inimitable creation. Her very existence is a great work of art.
And ask the question…
So, how do you treat a work of art?
It's my personal commitment to live the answer…
With dignity. Reverence. A sense of majesty. And a sense of humor.
My desire is to inspire the same in you.
I'm all about Convivial Living…
joyful connecting, conscious action, and uncompromising self-care, and I plan to fill this space with a plethora of refined word gems to demonstrate that. When you make a conscious choice to see and treat yourself as a work of art, you inevitably create a life of artful intention for you and the world around you. That's what we're here to do.
"I'm not a businessman. I'm a business, man." -Jay-Z
The Convivial Woman is not only my artform, it's also the work I've been called to do in the form of articles, lifestyle guides, 1 on 1 strategizing sessions (think: creative brainstorming/dream accountability partnerships), intimate workshops and travel retreats. To receive updates, news and special links and offers on events as they happen, sign up here.
To celebrate my shape-shifting nature along with this grandiose day, stay tuned for an extra special blog post tomorrow, then join me for a series of Convivial Interviews starting this Monday, March 14 where I'll feature some amazing women (and men!) who inspire me. We'll talk about life, love, entrepreneurship, spirituality and share tips on breaking free from self-limitation. They'll also share how they are making the very personal choice to show up in the world and give you a sneak peek into their convivial lives, as well. It's gonna be fun!
If you haven't done so yet…
Become a member of The Convivial Society
– now known as my monthly newsletter- to receive important links, event news, and personal messages from me. Drop your name in the hat right here.
I'd love to interact and know more about you, so honor me with your presence and LIKE my Facebook fanpage or follow me on Twitter as well.
Join me for tomorrow's very first blog post as www.TheConvivialWoman.com- I'm calling it Up Your Convivial Game because that's what each new day calls us to do. You can come back on your own or have it delivered directly to your inbox.
Now go ahead and peek behind the imaginary turquoise curtain and take a stroll around the newly revamped site to get to know more about me and what I am offering. Convivial times await you and I…
With fierce admiration,
Cheryl Chavarria
P.S. I'd love for you to say hello with a comment on the blog (below), or on facebook and twitter so I know you honored me with your presence!
P.P.S. If you want to finish jamming to that song I shared in the relaunch memo, CLICK FOR SONG HERE. See you tomorrow!
Tweet
A beautiful, blue-eyed Canadian once sang…"I'm like a bird…I want to fly away…I don't know where my soul is…I don't know where my home is…"
Well, my soul has found her home, but instead of a bird, she's more like an indigo-colored caterpillar, chillin' in a turquoise cocoon, waiting for the right moment to break free and showcase her new design and purpose. Of course, I'm talking about Convivial Society's metamorphosis into what will soon be known 'round the world as The Convivial Woman website.
Are you ready for her relaunch on Wednesday 9 March 2011?
(That's only two weeks away!)
Have you signed up for the official Launch Newsletter?
BAM! Signup list HERE.
So, the name of the site is changing, the site's design will get a facelift, and I am thrilled to share it all with you! There's tons in store to kick off this grand transition and you don't want to miss out!
As I finalize the message in this holy holy space of mine, I leave you with a song that seems well-suited for this convivial moment in time:
Nelly Furtado's Say it Right. Because Lord knows I want to!
Tweet
Flashbacks. A moment in time. Memories made, forever ingrained. Ahhh…the beauty of traveling back in time to experience life in the present moment.
Want to ignite a feel-good moment in your body? Instantly draw up some much needed energy? Play some music, but not just any music. Choose a song from a time in your life when you were happy, inspired, amazed, and unstoppable.
Songs play in our hearts continuously
and there are times when life is kind enough to play "the song" just when we need it, to shake us up and out of a funk, but overall, it's for us to make the choice to put the needle on the record once again.
I have tons of songs in my memory's repertoire and they can instantly conjure up people and places, scents and feelings, pivotal moments in my life I'd love to return to, but physical time and space won't allow. Good thing sound does the favor of bringing me back to those cherished moments, thus causing an instant surge of energy within me and returning me to innocence and extreme possibility.

The most recent song to add to my sound list came about like this:
It's the first day of Rich Happy & Hot LIVE, the business and lifestyle event I traveled from Dallas to attend in early November (more…)
Tweet
Oh, it'll take a little time, might take a little crime to

COME UNDONE

*.
We'll try to stay blind…to the hope and fear outside…Hey child, stay wilder than the wind.
…
*Click for song by Duran Duran
Tweet
I began the weekend by focusing on my home to clean and clear space for all that I want the next week, month and year to bring. After shaking my tail to Lady Gaga while wiping down the kitchen counter, I switched to my Bebe Pandora station and heard the song Pa Mi Casa (To My House) for the first time. After just a few lyrics,
I stopped everything I was doing and raced to write down a few lines from the song, but then more lyrics kept coming and I couldn't help how they were making me feel, so I decided the song needed to go down in convivial history as yet another must-share moment. Hence today's post. The more I listened to the musical message, the more I found my discovery of the song and Bindu Wiles' newly announced community project, The Shed Project, to be perfectly timed. It was a superior example of synchronicity in action.
If you're in process of embarking on a new journey and letting go of all you know, whether in the grandest or smallest of ways, I invite you to listen to Bebe's song and ponder her words, THEN read all about Bindu's plan to let herself go for ten straight months!
Note: Is Spanish not your native tongue? Mine neither (it's my second), so I've offered up my best translation of the song lyrics below.
Pa Mi Casa / To My Home
Now I return to my house
I say goodbye to you for the time being
'cause I feel like being the girl
who at many times no one believed.
You have to look within
for if the river is running dry
know that below the earth
an ocean travels.
The prairies of my land
Meet with the sky
And that is where I rest
And look for my memories.
There are those who prefer bigger things
for me, I prefer the small
The distance helps you to look
with much less fear
I want to return to closing my eyes
to see what I want
I have no fear of the time passing
but that it passes and memories will be lost
In silence
In silence
There is all that I want, all that I've ever wanted
We accumulate so much
And breathe much less
Each day the air is less pure
And every day that passes I continue missing you.
Go wherever you may go
I'd even die for you
For the prairies of my land
Meet with the sky
And that is where I rest
And look for my memories.
In silence
In silence
There is all I want, all I've ever wanted
There is all I want, all I've ever wanted.
Spanish Lyrics here.
photo courtesy of www.centraluno.com
Tweet
One of many songs I can relate to and one that inspires me to be true to who I am.
It depicts a convivial spirit and strength to live by…
ONE TRICK PONY – Nelly Furtado
Tweet
…she is a story whether she wants to be or not.
Because she is a woman.
People watch women as if reading them.
They watch them more closely than they do men.
Because they are more interesting.
Women have been the subject of so much objectification because of their intrinsic mystery.

Some of the greatest figures of worship are female:
the virgin mary
mother nature
earth goddesses
madonna…
people study women the way the devout read books; not so much to learn material as to surrender to a word or phrase that captures ones attention. That is how others perceive women. And that is why non-verbal symbols become weapons.
A strength you don't use turns destructive.
– The Princessa, Harriet Rubin
Tweet
Listening to John Mayer's song "Split Screen Sadness" and I swear no matter how many times I listen to his music, I always catch new phrases and experience new epiphanies.
I'm thinking about how us humans all struggle to love and be loved.
In Mayer's song, he sings, "I wish you would've fought me 'til your dying day…"
That lyric hit me deep. I think of the times that I have had a disagreement with my husband and when we can't see eye to eye and how I feel it's the end of the world- the end to us, yet we always work it out. My feeling that way doesn't say that my marriage is in peril or near ruin; no, not at all. It demonstrates what I feel I have at stake to lose…a life that I have created with another human being who completes me in ways I know and don't know yet. He may just offset my imbalance! I hear that lyric and imagine fighting my husband 'til my dying days…I marvel at the beauty and tragedy of such a love. These words come next as the song continues playing…my words…Love can be tragic, but more so is our life without it. I am thankful to have found this love. I wish the same for you and for the world, but there is one key to the search:
You must (MUST) find that profound love within you first…then be willing to give it away. There is no other way.
The Video:

Tweet