In May: Up Close and Personal Blogs All Month Long
The month of May, I'm opening up the windows and letting in some fresh air for the blog to breathe in.
I'll be putting the convivial agenda aside (temporarily) and will bring another version of Cheryl the writer. The Convivial Woman is going to read like a personal blog, very Dear Diary-like, so bear with me during this brief experiment of creative self-expression. Johnny Drama's on board with me! Woo! How about you?
Any path is only a path, and there is no affront, to oneself or to others, in dropping it if that is what your heart tells you. – Carlos Castaneda
Recently, I logged into an old personal blog I'd created on google when I became pregnant with my firstborn son. I was hormonal, physically expanding, and feeling creative after reading the book Writer Mama.
It was daunting to open the world that existed in my head to others, even if the others were my closest friends and family.
I put fear aside (after a few deep breaths, of course) and began to write and share my world.
In looking back on those musings, what a different writer I see!
That Cheryl was flowing, passionate, and carefree. She said whatever was on her mind and was funny, too. I could tell logic took a back seat to my storytelling skills then. I wasn't concerned with having a following, a target audience or market, I was simply writing for the love of it.
As I continued reading "myself", I found it hard to recognize myself! Ever have that happen to you?
You look back on things from your past- photos, writings, artwork, videos of you busting a move, awards and medals won, and you wonder,
What happened to me? Where is that person now?
I've not stopped blogging or writing since then, I simply created a new canvas for me to splash colorful words onto, but this go 'round, my desire was to go entrepreneurial mama and "create" a business, a brand, and I called it The Convivial Woman.
But the truth is, I have felt logic overwhelm my writing lately and if you're creating anything, I'm sure you know that
Logic kills creativity, it drowns out vulnerability, and
GET THIS…

your art needs your humanity.

Anything you create is about sharing your experience, your life, yourself with the world, yet you have to do it without the intention to want the attention. How contradictory is that?

So a different kind of conversation will be had during the month of May. A more up close and personal one…

Let's get out for some convivial bonding over an imaginary brunch, lunch, or dinner to your favorite hot spot in town (wherever you may be).
Pull up a chair for the conversation that's about to be had at this communal table of convivial creators!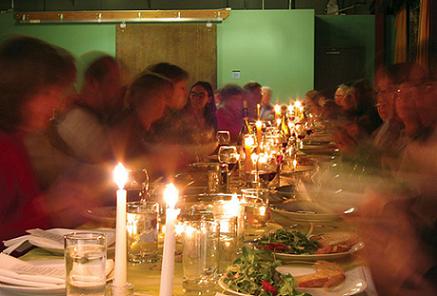 If this is your first time here, let me intrrrroduce myself to choo.

I'm Cheryl Chavarria and I'm silly.
So glad you took this time out for yourself!
Are you ready to get convivial with me?
Being that I am here to empower my fellow creatives to nurture the person and the creator in them, are there any particular conversations you want to have?
Dating? Marriage? Parenting? Moving to a new city? Having male friends? What it means to be a pathological optimist? Yeah…I could potentially talk about it all this month.
Send in your questions and let's have some discussions on what The Art of Convivial Living means to you. 'Cause this month, I'll show you what it means to me!
I may even brave putting myself in front of a video camera and posting a vlog or two. I know…I know…it's been a while since I've done that.
Stick around, bring your favorite drink, some friends to join ya, and feel free to hang out as I adjust the blinds to my convivial domain and give you glimpse into what my personal world looks, feels, and sounds like.
Chat with ya soon,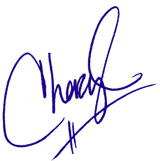 P.S. This is a prelude to the launch for The Convivial Supper Club in my new hometown of Austin, Texas. I'm about ready to bust from the seams with the plans and ideas I have! Are you on the list to get your invitation? Become my convivial VIP here.
Tweet
Leave Your Own Comment.