The Convivial Woman at South By Southwest Interactive 2012
Today is the first day of Austin's South By Southwest Interactive Conference (SXSWi), a much anticipated event that draws entrepreneurs, innovators, and creative folk of all sorts from all over the country and world each year.
I'm grateful to be attending this year. There are myriad speakers and events to pop in on and I'll be sure to share my takeaways from the events and give you a glimpse into some of the notes I take right here.
For now, I leave you with this reminder as always…
You are a Masterpiece. Live accordingly.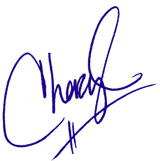 Tweet
Leave Your Own Comment.