Ready To Show The World How Unrealistic You Are? Join the Convivial Club
Are you at a point in your life where you're ready to show the world who you really are? What you're really capable of? The impact you can truly make? Well, let me ask you this.
How willing are you to be seen by others as someone who is…
crazy,
ridiculous,
unrealistic,
unrelenting,
defiant,
heretical,
unrelatable,
incomprehendible,
seemingly not of this world,
naked,
foolish,
ridiculous,
incompetent,
invisible,
untouchable,
uncaring,
nonsensical,
and
at times,
a success,
while
many many other times,
seemingly,
and
undoubtedly,
a failure?
The above mentioned traits, symptoms and sentiments plague yet bring about prosperity among many artists, visionaries, and entrepreneurs who make the conscious choice to be on the front line of changing the world.
It's only by experiencing, exercising and exhibiting such behaviors and reactions from the world that you can begin to truly walk your path, show the world what you're here to do, and thus create a convivial life for yourself and others.
Awaken and tap into the defiant creative spirit within you today,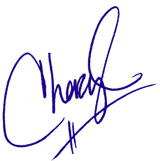 [PHOTO: At a vintage shop in Chicago's Wicker Park with my dear childhood friends, Cecilia, Carmen, and Lissie. I'm the ridiculous looking one in the middle.)
(Be sure to share in the comments below your thoughts and insights, and if you can think of any more traits that I didn't think of, add them to the list!)
Tweet
Leave Your Own Comment.