Another dose of Lula Cafe
Before you head out the door this weekend, I have one more Chicago eatery to share with you.
My childhood chum, Carrie and I went here two years ago when I last played Chicago tourist with my husband Martin, so we decided to venture over to Logan Square, one of the hottest neighborhoods to lead the pack in real estate this year for
Another heaping dose of Lula Cafe.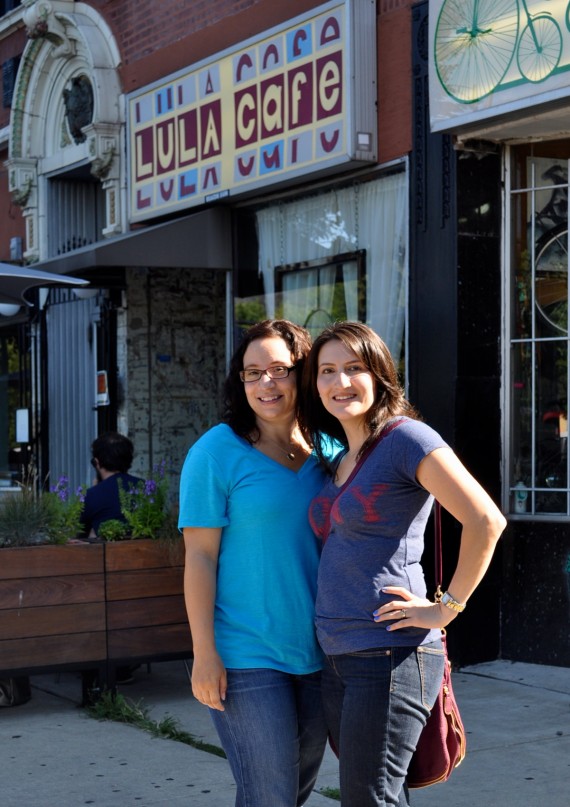 I remember their amazing pancakes, laughter with friends and a friendly hipster staff with great-looking arm tattoos honoring grandma.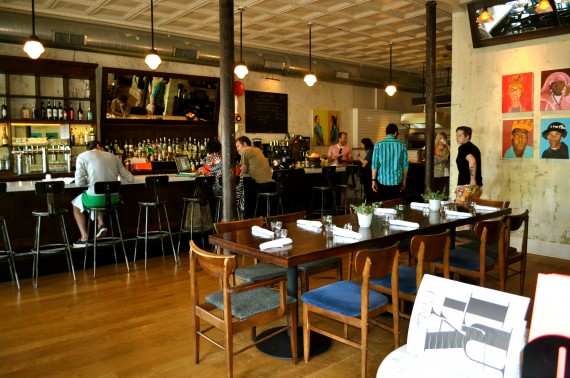 Care for some water…from a wine bottle?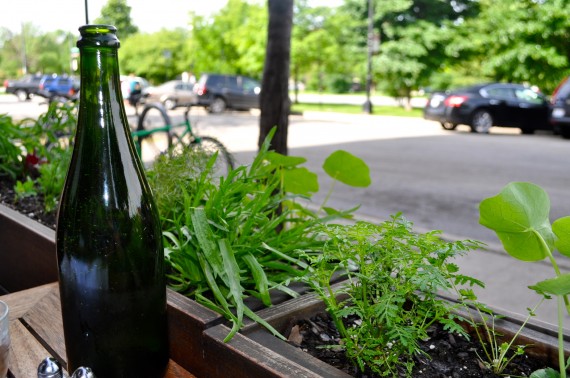 Sure! Does that mean I have instant class? I doubt it, but I still love the effect it has on my senses.
Perhaps the sight of any wine bottle reminds me of all the philosophical nights spent with my cousin and business mentor, Tony, or the myriad bottles of wine he seems to always have on his person. The man is not an alcoholic, but instead VP of Sales for Dallas-based Oakcliff Cellars.
Or maybe it conjures up memories of my three days in Napa, singing one of Selena's best songs ever, Photos y Recuerdos (Photos & Memories) with the help of some crazy cool chicas from Dallas. I don't know…but what I do know is I'll let you pour me a glass of water from a wine bottle any day.
And now…THIS dish.
Feast your eyes on a traditional Mexican slow-roasted pork dish from the Yucatán Península of Mayan origin…
Cochinita Pibil
slagel farm suckling pig roasted in banana leaves, habanero salsa, lima beans, soft scrambled egg, masa biscuit and black beans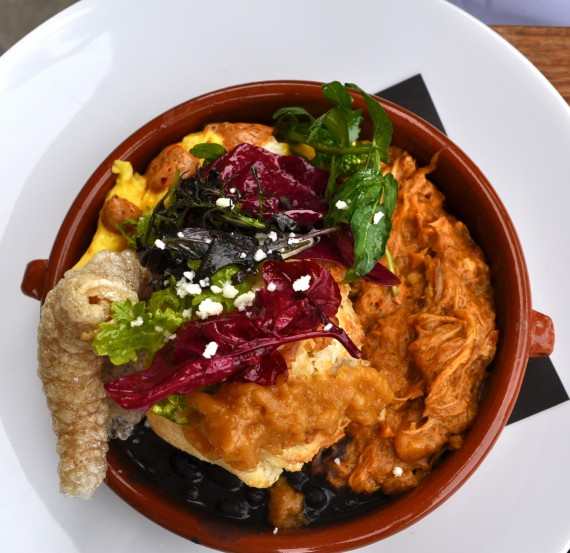 "Oh gawd…oh gawd," said the hyperventilating hungry girl Carrie who ordered it and her dining partner who didn't. It was hard for me to stay focused on the plate Lula's hipster kitchen prepared for me.
Baby Buttermilk Pancakes
Lemon meringue, blueberries, powdered sugar – possibly topped with mascarpone cream cheese. I forgot to ask.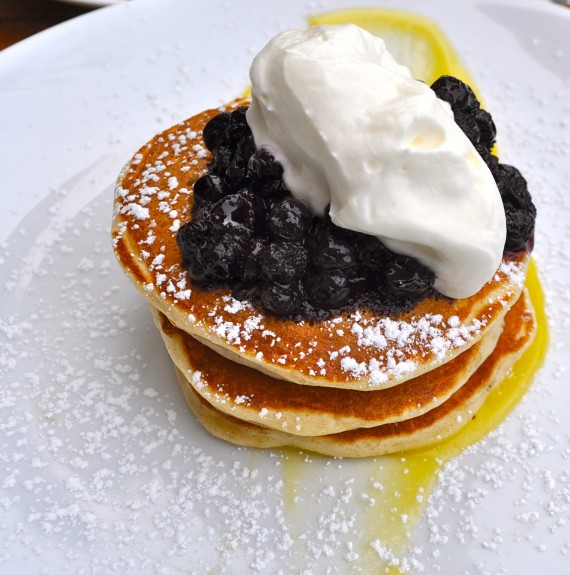 Lula Cafe wasn't named one of the top 10 places for pancakes by accident, BUT…as a proud Austinite, let me just say this…The Omelettry has got them beat in the pancake department.
Needless to say, I'll be back…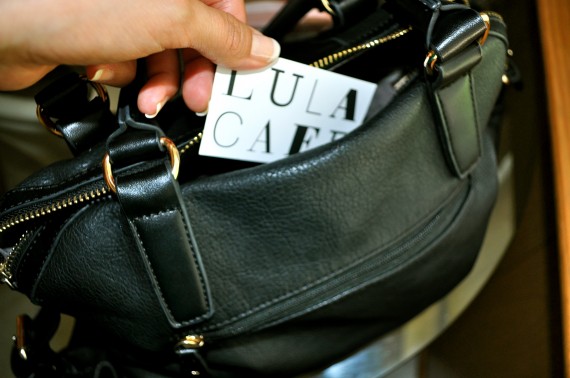 for my own plate of cochinita pibil!
Got lunch plans with your girlies, family, man this weekend? Where you going, where you going?
P.S.
Someone wants to wish you a convivial weekend…say hello to Carrie's new baby boy, Max!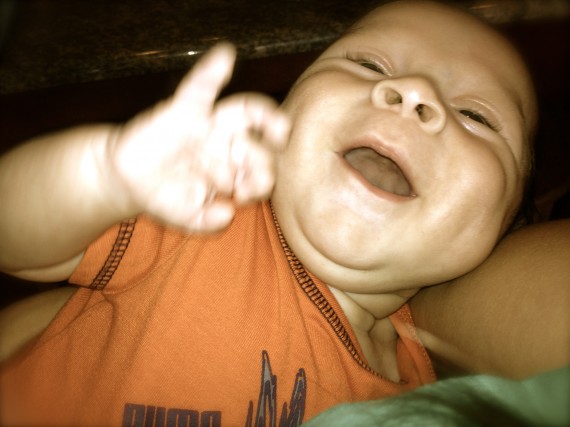 Tweet
Leave Your Own Comment.