The Full Circle Experience, Artistic Achievement & Bradley Cooper's Tears
The actor, Bradley Cooper. You've seen him play the a-hole preppy boyfriend in Wedding Crashers. If you're a woman, you've definitely noticed his blue eyes, and would bypass an autograph any day to run your fingers through his dirty blond, wavy hair instead…right? Riiiiiiiight. And I have no doubt that you really became familiar with this actor after his brilliantly raunchy performance in the blockbuster hit, The Hangover. After that film, his star, um, shall we say, skyrocketed?
On a drive back home after visiting my grandfather in Odessa, I came across a video of this handsome actor making his first appearance on The Actor's Studio. I've watched the likes of Johnny Depp, Tom Hanks, Angelina Jolie, and Steven Spielberg walk across the stage and share their experiences as actors, as artists, but more so, as the people they are deep down inside. So this is quite the accomplishment for the young, talented, still very much up-and-coming Bradley Cooper.
Host and creator of The Actor's Studio, James Lipton covers the actors' before and after stardom experience, insight into each person's unique take on the creative process (which if you notice, many answers can apply to various aspects of life and art); he also inquires about the struggles and moments when the actor was simply like every other aspiring artist…committed and determined, many times uncertain…seemingly unrecognized, without fame, merely trying to find their way, their place, in this sometimes chaotic, constantly changing world.
We all want to hear these stories, because they humanize the artist and give us hope and motivation to tap into our own genius and push forward with our dreams.
I'm not an actor, and you may not be one either, but you are a creative human being who desires to create…something, for yourself, for others, for money, for nothing…you simply want to express the life and beating heart within you…to feel that you're alive. By pairing that desire with outrageous self-belief, unstoppable will and a vast resourcefulness in your efforts, you can create any life, and accomplish anything.
The desire to create, to understand ourselves, the world, and share that openly with others is to understand life, to figure out our way in the world is fundamental to being human…
and I have no doubt that we can find inspiration is everyone's experience and all learn from one another no matter what form of art they may be pursuing.
Watch Bradley Cooper's full circle experience in artistic achievement come to life
He is overcome with emotion about his obvious success, in disbelief about where he is sitting, who he is talking to, and it is simply inspiring, endearing, and humbling to witness his pinch-me-'cause-this-can't-be-real moment in time.

Bradley Cooper's emotional return to the place where he learned to act. From March 14, 2011
Follow your heart…commit to your art,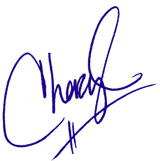 P.S. The video is part I of a series of videos, so if you're intrigued enough, just click through the sidebar afterward to find the rest. I hope you enjoy the video as much as I did! I just love this sort of inspirational stuff. Real life!
Tweet
Leave Your Own Comment.