Convivial Moments: The World From My Lens + A Lil' Some Some
Last night, I was going through some photos I've taken and it occurred to me that having them sit idle in my computer folders do nothing for anyone. Why bother taking the opportunity to capture a moment, which is my preference when it comes to photography, if I don't share it with the world? So, today we'll share some love. Like, literally some love I captured at the Ft. Worth Stockyards one hot May day.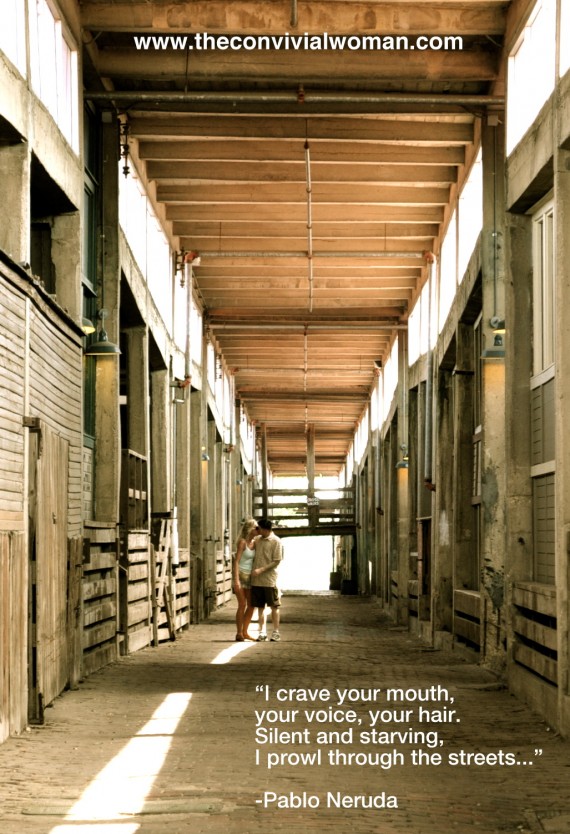 Back story:
I was walking to my car ready to get out of the hot sun when I caught this alleyway located in between some shops and restaurants. I honestly just wanted to capture the lines, shadows, and colors that I saw, but it just so happened that a young couple was strolling toward me in the distance.
While I stood with camera at  eye level, adjusting the lens to ready myself, the couple kept getting closer. I'm sure they couldn't help noticing me and the man did something totally unexpected. He stopped, turned to his girl and leaned in for the kiss. I was like, "WOW!" and began shooting.
It was an impromptu moment of mutual inspiration for me the photographer and the man who took his chance to create a convivial (and unforgettable) moment with his woman. Ya gotta love men who take initiative to conquer their world.
Tweet
Leave Your Own Comment.