Art & Existence: Making the Convivial Distinction for 2012
One year ago, I re-launched my website from the name Convivial Society to The Convivial Woman and during the month of January, I went on digital sabbatical to read and write to determine my site's purpose and overall message. The theme that kept coming up in my notes was Art, a person's need to express it, and the joys and struggles of doing so. As the year progressed, I somehow ignored that underlying theme and experienced confusion with my focus.
Was this my platform to preach to women about how they needed to conduct themselves as women? What kind of friends, mothers, wives they needed to be? Choices they should make in their lives? No, it wasn't. It was simply a way to express myself creatively via the written word, the art form that chose me, but calling myself The Convivial Woman began to play tricks on my mind and make me feel a little self-righteous. Like any stage name, there's a persona that comes with it and I was still trying to figure out the difference so I could play my part right. I wasn't here to fake anything.
Recently, I've made the distinction:
The Convivial Woman is to me what Sasha Fierce is to Beyonce- the muse, a name given the creative power that comes from within and drives you to create and release your art into the world. I am Cheryl Chavarria, the writer also known as The Convivial Woman. Period.
Clarity of purpose, of vision, of thy self makes you an unstoppable force.
The Convivial Woman does not exist to impose some idea of what the perfect woman should be, or tell women how to behave, how to save themselves, their relationships, or how to love and better support one other, though we desperately need more mentoring of women by women.
The Convivial Woman represents something grander. She represents Art…the creation of it and the defiant spirit that accompanies it. She exists to praise and promote human creativity and the idea that a work of art resides within each of us.
It's about the art of convivial living, which centers around discovering the art and life within you, and making the conscious choice to express it as only YOU can do.
2012 is going to be a Work of
A.R.T.
This year, The Convivial Woman is going to be all about making A Return To creative origins. For me that's writing. What is it for you?
My focus is to write about how I lead, not necessarily how to lead, a convivial life, and what the art of convivial living means to me as I dedicate myself to the practice and creation of art, as well as the struggles that come with it.
In making the choice to follow your art, you will come to know your power and live a convivial life, for life itself is art. Whether it be a book, a business, blog, necklace, cake, lesson plan, a baby, new body / life for yourself, or even a simple meal for your family, it requires the courage to create. If you're heart is in it, then it's bound to be art worth admiring.
You are a Masterpiece. Live accordingly.
This is the message of The Convivial Woman, what I'm inspired to live by, and want to share with you. By pursuing my heart's desire to write, I hope to encourage you to do the same, whatever your art may be, for that is the journey we share.
Go forth and create your reality,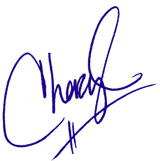 Tweet
Leave Your Own Comment.