Beauty
Today we celebrate America's Independence Day and I want to begin by wishing you the best day ever..after you read this of course!
Considering the above photo, can you imagine how those victorious soldiers must've felt when replacing that British flag with a new American one?
It makes me proud…very proud to call myself an American.
Years back, I was visiting with a friend of a friends in San Antonio who had recently married. We met his new beautiful bride from Guadalajara Mexico and found ourselves sitting in front of The Alamo eating snowcones when this gal started bashing America saying (more…)
Tweet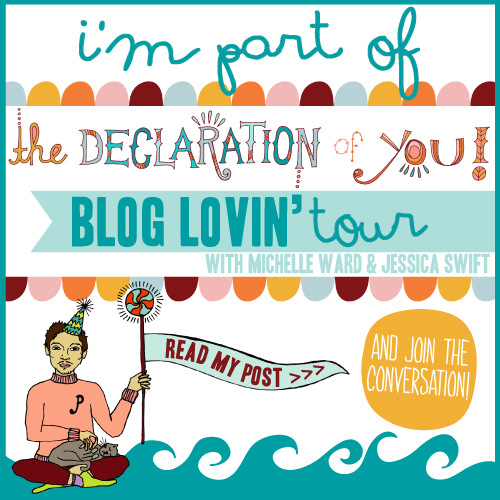 Self-care is a form of trusting, listening, seeking, yearning, surrendering…it's purpose is convivial at the core.

This is the story of my convivial discovery of an Ancient Mayan massage therapy and how I came to the understanding that you are your body's advocate and its up to you to find the many ways that nurture, restore, and heal you…
Once upon a time, I headed to Mexico for a much needed sabbatical after quitting my job in Banking. I left behind my husband, my home, my parents; my country, language, currency, and all certainty to walk the cobble-stoned streets of San Miguel de Allende with the intention to restore myself to who I once knew myself to be…a writer.
My first week in town, I went to the mercado and purchased what I thought was a fresh bowl of albondigas (meatball soup). After taking a long walk and climbing the steps of El Chorro to reach the peak streets of this colorful central Mexican town, I knew Moctezuma had spiked my soup with drano, because I fell ill that night with chills and fever.
My mother-in-law, concerned for me, recommended I visit La Dona Chole, "'pa que te de una sobada…" My Spanish was getting better by the day, but I still had to put two and two together to understand that she was suggesting (more…)
Tweet
As I lay in bed this morning, probably looking like a zombie pooped from the night before, you'd be surprised to know that in that very moment, there are myriad ideas bouncing off the walls of my mind.
I'd just had a dream that I was walking the grounds of a colorful mission estate in San Antonio.
The picture above is actually Bellas Artes with the Iglesia de las Monjas in the background in San Miguel de Allende, Guanajuato but hey! I'm trying to "put you there." It seems this picture is what my subconscience drew on for imagery while I slept.
At first glance, the whole place was empty and it was just me and a few other people, including my husband who went venturing off on his own with my camera- the Nikon D5000 one! I was a bit annoyed by that, because I was left to work with a Kodak camera that I once used in 2000 on a trip to San Francisco for my 21st birthday. I wasn't used to handling this little camera anymore.
When I think about what it feels like to hold my Nikon, it takes both hands to get the right shot and it can feel like I've got the whole world in the palm of my hands…or at least an image of it.
So I walked around the grounds of this rustic mission that was built who knows when and I was so impressed with the architecture and the huge bells used to call the faithful, and especially thrilled by the clear blue sky and occasional streaks of clouds that served as the backdrop.
Eventually, there were tons of people strolling alongside me, weaving in and around corners, going up and down iron wrought stairs. The food stands and little trinket shops had opened up for the day.
Soon, I awoke from the dream and began to think about all that is to be for The Convivial Woman in 2012.
With this move to Austin, I see myself discovering a whole new terrain of the state of Texas. Who are the people awaiting me on this new journey?What will I find in this new world I call home? What will I learn about myself and my own pursuit of life, love and happiness?
I'm going to discover all the little things that some might find weird, or not so weird, about Austin. I'm going to go in search of the puffed tacos in San Antonio that my Food Network Star crush challenged on his show, Throw Down with Bobby Flay.
Anyway, that's what the next year has in store for me and you- discovering Austin, San Antonio, Fredricksburg (the cute little German-influenced town my grandma Lupe always talked about), and the hill country.
And something tells me there's going to be a more fierce rebirth of my love and appreciation for the Tex-Mex culture ("my people") in this part of Texas. I see more cumbias, more accordions, more queso (but not too much! This waist of mine is working that muffin top! I gots to control it.) and oh so much more. I can't wait.
It's a new dawn…it's a new day…and I'm feeling (more than) okay.
Tweet
It's a great day when you hear a song that touches you, speaks to your heart, expresses how you feel or want to feel.
I'm writing at 6:45am, because 1) I haven't been able to sleep all night, and 2) I've finally stolen time away for myself to share this news:
I'm officially adopting a song for The Convivial Woman!
First, let me tell you which songs it will NOT be: (more…)
Tweet
This past Memorial weekend, I had no big plans for cookouts or chowing down on turkey legs or anything like that, but I was able to escape to funky cow town, Ft. Worth, TX to stroll their Historic Stockyards. It never fails to be a convivial way to spend the day…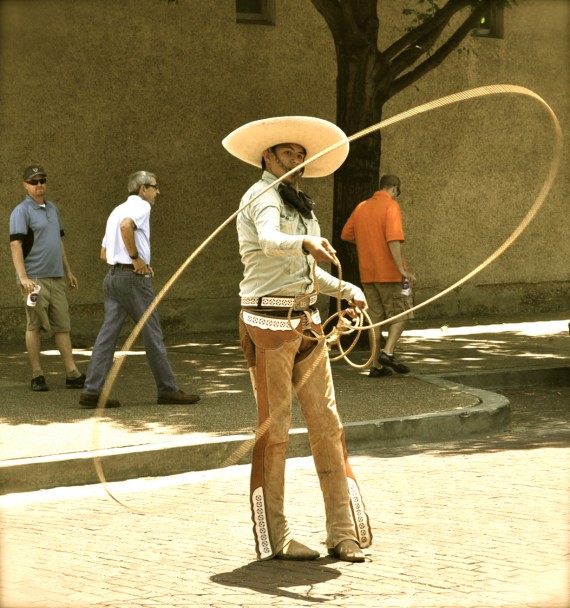 He ain't no Tonto.

Site of the next Convivial Supper Club?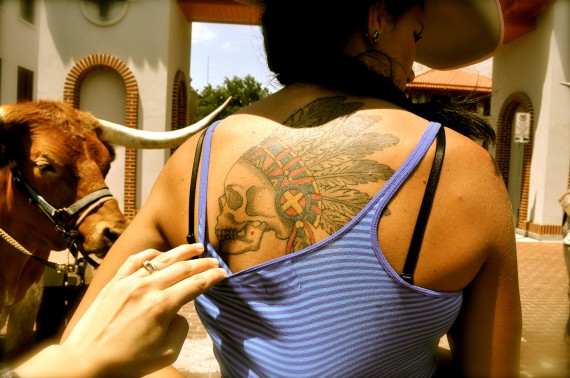 Cowgirl body art
Saddles for bar stools…oh yeah, giddy up.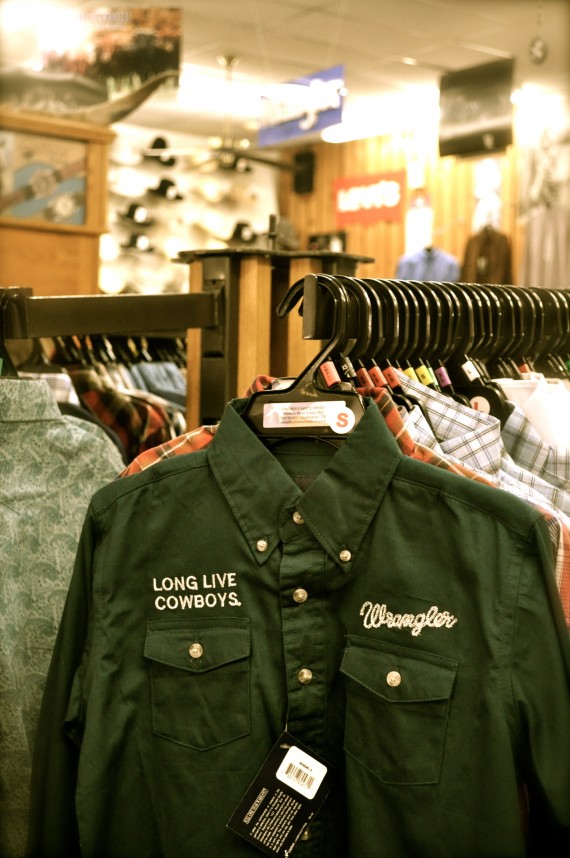 Handsome urban cowboys can call me Sissy anytime.
My utmost gratitude goes out to our military for the freedom I experience on a day to day basis.
Tweet
"The moment a child is born, the mother is also born. She never existed before. The woman existed, but the mother, never. A mother is something absolutely new." -Rajneesh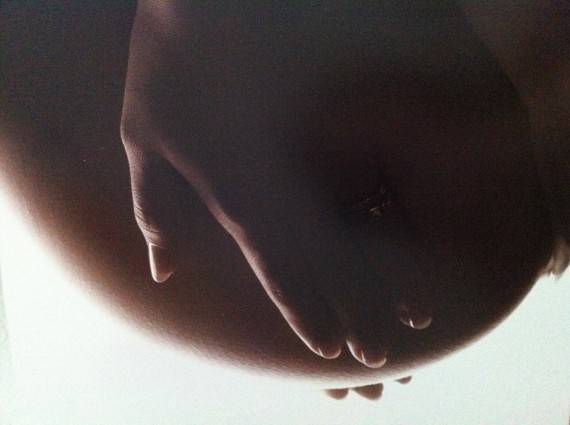 The photo you see is my belly when I was pregnant with my first son back in 2007 (just tilt your head to the left and you'll see it right!)
I decided to post the photo this way, because it makes me think of the earth, a globe, and to me, that looks like mother nature's hands keeping the world in tact. 'Cause you know that's what us mamas do!
HAPPY MOTHER'S DAY.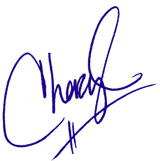 Tweet
Wow. She's gone. Like, today.
I was visiting some friends this morning and popped open the laptop to check on an event we were discussing and BAM, right there on the Yahoo homepage,
Elizabeth Taylor: 1932-2011.
GASP! My jaw dropped and I announced the shocking news to my friends.
Then…a cold chill ran through my body and I had to suddenly hold back a rush of tears to my eyes.
Of course, at her age, it was bound to happen, but it's still heartbreaking.
Elizabeth Taylor. An American Icon. What a loss.
Farewell violet eyes,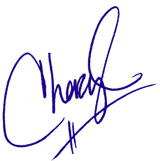 Tweet
Can you imagine standing in the middle of a football field with friday night lights flashing on you? No one in the stands, no one on the field, just you and everything significant about your life being cast in the spotlight for the world to see.
Could you imagine if there was someone or something out there that could give your life such an illuminating effect? How amazing, enlightening and oh so much fun that would be! Well, guess what? I know someone who is a Life Illuminator and she's my friend, Megan Monique Harner.
She's been featured on here once before as a very special model for The Convivial Woman Photography Project: Episode 2 and she offers Life Illumination Courses to anyone who wants to take a magnifying glass to see how wondrous their life already is. I've had the chance to peek at some of her course activities and they are really cool. What's cooler is her course lasts a whole month!
Megan offered me the sweetest gig one Friday afternoon. She asked me to participate in her PowerHouse Series of interviews. Moi? A PowerHouse? But of course! Lights, camera, action! I must say we shared quite the convivial moment together and I'm pleased to share the video here:
The PowerHouse Series with Cheryl Chavarria from MeganMonique on Vimeo.
Get to know Megan Monique Harner by following her on twitter @meganmonique and make sure to check out her Life Illumination Courses if you're up for some fun self-discovery.
Tweet
T'was the night before Christmas and all was aglow with the love and light that shined in my heart. It was the first time I was hosting a holiday dinner for my family.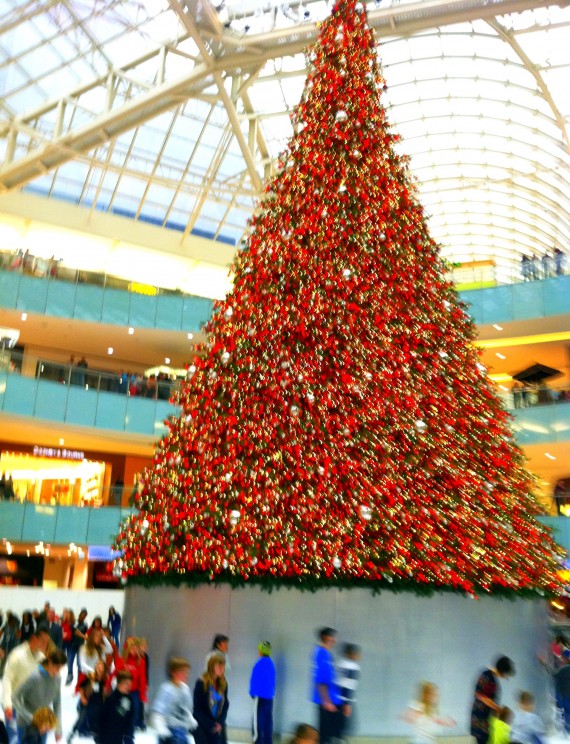 We had the option to spend Christmas in colorful, colonial San Miguel de Allende or the cow tipping mini-country of Odessa,Texas (yeehaw!) where all our relatives would congregate, but we decided to pass on the big holiday gatherings and stay home to bask in the joy and company of just the four of us.
White candles burned brightly throughout my home and it was beginning to smell a lot like… (more…)
Tweet
Today marks the 8th Wedding Anniversary for my husband, Martin and I. To commemorate this sacred day, here's our story…
We met on Halloween Day 1998. I vaguely recall his face, but clearly remember his spirit. It was convivial. Our first dance was to a song called, Oye Mi Amor (Hey My Love) by the Spanish Rock group, Mana. We jumped wildly and danced together while belting out these lyrics: Hey my love…don't tell me no…let's get together…and join our souls…join our bodies…
To listen to the full song, CLICK HERE.
I didn't want to give him my number, because I had strictly gone out that night with the intention to dance my ass off and walk away with the memory of it all. Fortunately, I broke my own rule. Something in him called something in me. It was never about appearances with us, but instead this sense of being high on life and experiencing an energy so contagious that we couldn't ignore the potential for more opportunities together. I felt light on my feet as I thought
Hmm…he's interesting…I'm interesting…we could be interesting together.
The chemistry was there from the get-go. I felt extremely vulnerable around him. I'm not someone to open up so quickly, but Martin broke me of that. He could see me in ways I wasn't ready for him to see. (more…)
Tweet
Recently, I experienced my very own photo shoot with my dear friend and talented photographer, Arizbe Svedvik. The purpose was to capture The Convivial Woman in me, to showcase the different aspects of my spirit and personality on camera.
This came about because of the idea I shared a couple months ago about how I believe every woman needs – must have – deserves her own photo shoot. It's a moment when it's ALL about her, when the woman turned model for a day ponders the question, How do I want to be remembered? It's a moment when her own version of The Convivial Woman can come out to play.
When it came time for me to pose for Arizbe, I was so excited. I got all dolled up and met her at our secret location that wasn't so secret since it was a popular shopping area with several passersby turned voyeurs to my photo session. We walked around to get a feel for the spots that would call us to play.
There was excessive laughter
I felt silly, sexy, extremely confident, tall, beautiful, high on life, and grounded in who I was the more I posed. It was too much fun and I'm committed to having moments like this the rest of my life.
So it's time to finally share some of my favorite shots, ones that I believe truly captured my essence. I encourage you to make the time for yourself to experience such fun.
Here's to my unforgettable moment on camera!
Ready to flamenco dance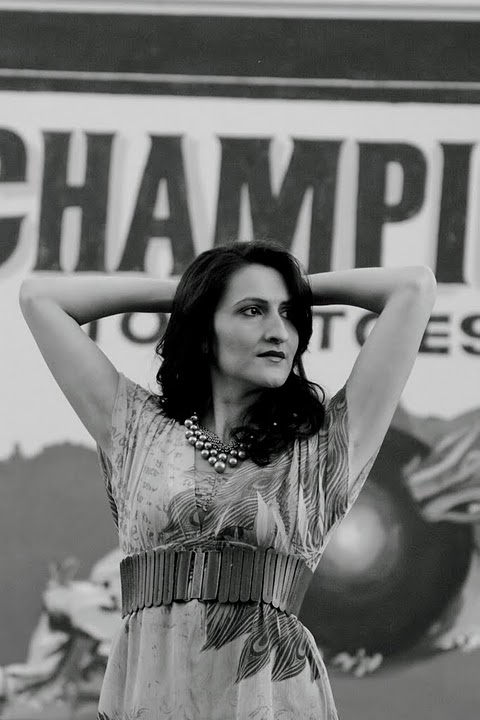 In your eyes…
XOXO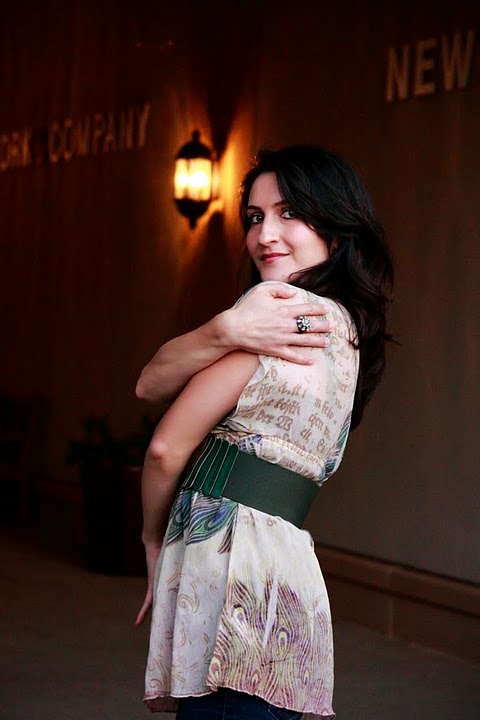 Living in a Convivial World
*NOTE: Read more about The Convivial Woman Photography Project here. And if you're local (Dallas) and want me to capture your moment on camera, send me a comment to get on this party bus! I have a couple shoots pending with some lovely ladies and as soon as the moon and stars align just right, I'll be sharing their Holy Holy Convivialness (yeah I just made that word up!) with you.
Tweet
Recently, I spent a family day at The Nasher Sculpture Center located in downtown Dallas with my husband and two sons and snapped this photo. I didn't catch the name of the artist or of the sculpture, so forgive that missing detail, but this rock-turned-work of art speaks volumes of what we crave in our lives every day- love, comfort, compassion, acceptance, understanding, and refuge. The fact that an image so simple can pull on the human eye and tug at the heart is undeniable proof of this truth.
You can see the reflection of my husband carrying our firstborn son in the glass as we all looked on in admiration of this beautiful yet simple piece. My hubby wants to create a replica of this image in our own backyard and I don't doubt his ability to do so. We're all artists in our own unique way– it just takes encouragement and belief in oneself. I'm curious to know what materials my husband will use to construct his piece, but we shall see. Once the project is complete, I'll be sure to share a photo of it with you.
Hugs and kisses to the artist in you.
Tweet