Travel
On my second day in the City of Roses, my travel companion, Monica and I were strolling downtown, looking for the meeting point for our next group activity, a photo walking tour of Portland.
Upon turning a corner, I noticed a black sign in the distance for what appeared to be a restaurant. I made out the name on the sign and nearly fell over, saying "Monica…LOOK AT THAT SIGN OVER THERE." I became enraptured.
A cafe with my name on it, spelled the way I spell it! I'd just discovered Cheryl's on 12th.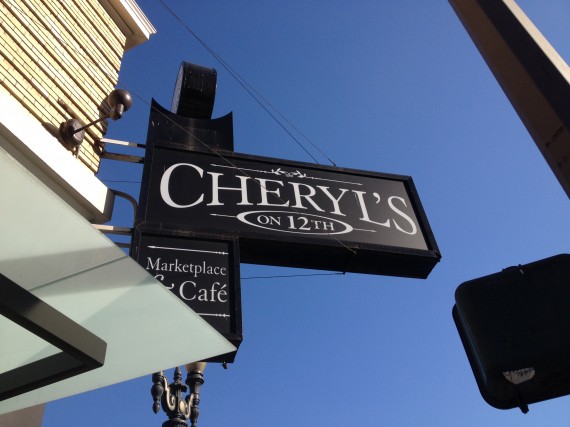 This was the moment when I stood in place and waved Miss America style as if I'd arrived…at least in my imagination.
Now I understood why I'd been trained in business to say (more…)
Tweet
I went to Portland last weekend to attend an unconventional conference and being that it was my first visit, I wasn't sure what to expect.
I'd heard my business mentor and cousin, Tony rave about it and now that I've been living in Austin for almost two years, I've become well aware of the comparison folks make about Portland and Austin, calling them sister cities.
This was a trip in which I went with the flow of each new day (true chillaxin'). What I've concluded is that I love my Austin, Tejas. Sorry P-landers.
I'm sure if you stay awhile, you'll get the similar vibe amongst the locals of my town and P town, but as far as the way the two places look, I got more of a San Francisco (SFO) feel.

I have to say, no city has topped San Francisco for me…well, unless you journey to this colorful town south of the U.S. border or take an 8 hour flight for some fancy-shmancy bike riding in this Italian village.
I ate really well in Portland. A satisfied palate is crucial for any traveling, convivial woman.
My friend, Monica and I stepped into a few cool shops too. (more…)
Tweet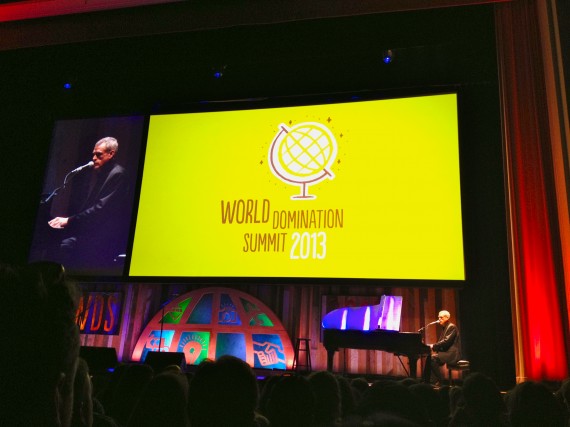 I've made it back to home sweet Austin after a convivial weekend in Portland for Chris Guillebeau's World Domination Summit (

WDS

2013).
It was my first time attending and I'm thankful to have shared the experience with my friend and fellow Austinite, Monica Crowe. On our flight home, we sported our new WDS 2013 shirts…
Once you get familiar with going to conferences (or any social event), you begin to understand that it's not about impressing, it's about (more…)
Tweet
Before you head out the door this weekend, I have one more Chicago eatery to share with you.
My childhood chum, Carrie and I went here two years ago when I last played Chicago tourist with my husband Martin, so we decided to venture over to Logan Square, one of the hottest neighborhoods to lead the pack in real estate this year for
Another heaping dose of Lula Cafe.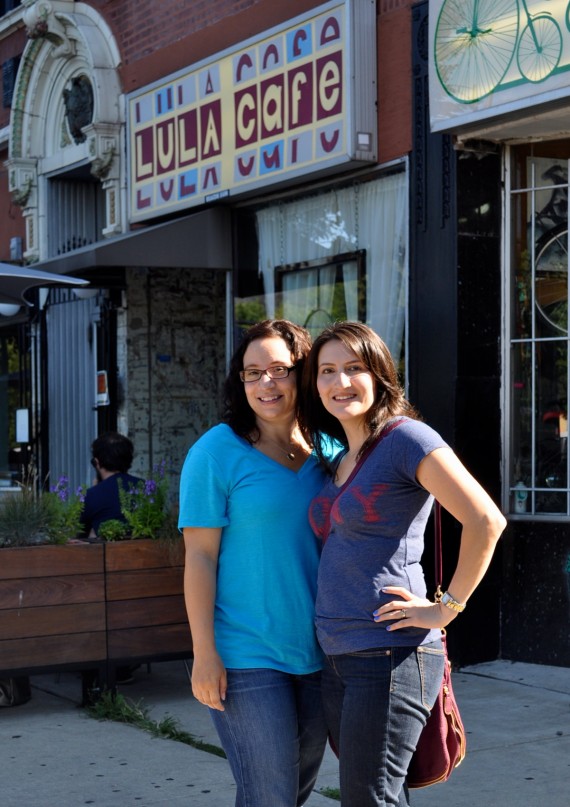 I remember their amazing pancakes, laughter with friends and a friendly hipster staff with great-looking arm tattoos honoring (more…)
Tweet
Recently, I was in Chicago to support my friend, Carrie during a special time in her life and our first day together proved to be memorable.
We've known each other since 5th grade, when Carrie transferred into school as the new girl sporting a Judy Blume adult novel under her arm. When she used the word generic to describe something she didn't like, it was then that I knew we were meant to be friends.
She's an intellectual woman with inner-city Chicago roots and has an adventurous palate like I do, so on a first culinary jaunt around our city, she suggested we head west of downtown Chicago to have lunch at Little Goat Diner…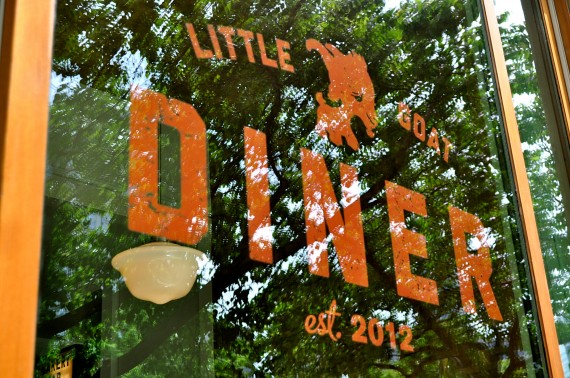 Little Goat Diner is owned by Stephanie Izard, an American chef and the first woman to win (more…)
Tweet
Meeting for brunch, lunch, dinner or dessert is a sport for me. I practice as often as I can because it makes me happy. In fact, it relaxes me.
Today, I had lunch at Hula Hut, a restaurant on Lake Austin that offers a Polynesian – Tex-Mex themed menu. Who would've thought of that combo? Someone in Austin, of course.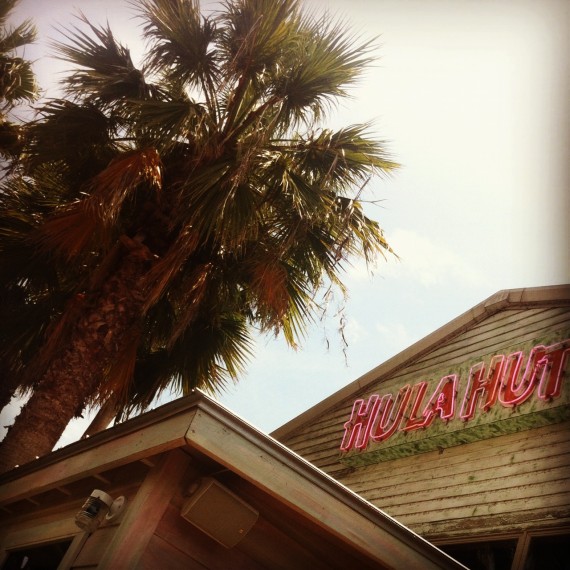 My friend, Monica joined me so we could discuss our upcoming trip to (more…)
Tweet
Recently, my cousin and her hubby came to Austin for a brief stay and being their convivial host and tour guide, I took them around to a few notable spots.
We had a few good chuckles while out on the town together and here are a few places we went…
First stop: Home Slice Pizza on Congress Avenue.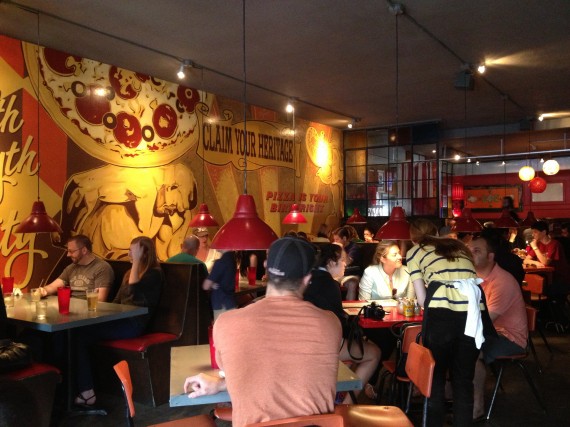 Can you go wrong with NY style pizza paired with table talk about U.S. conspiracy theories?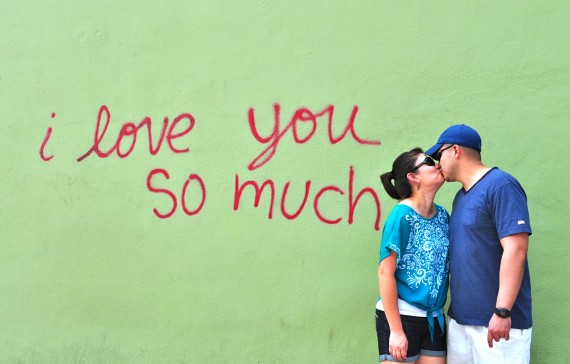 I encourage public displays of affection any chance I get behind a camera.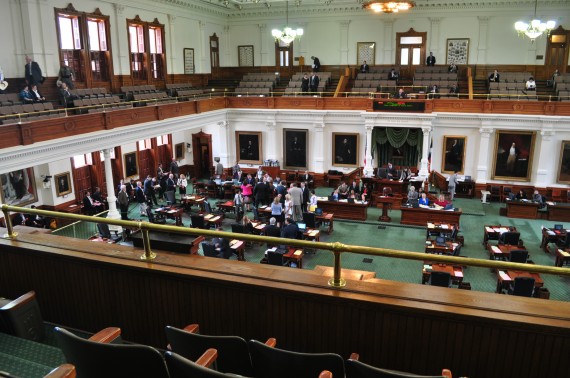 They were stoked to sit in on a live session at the Texas State Capitol.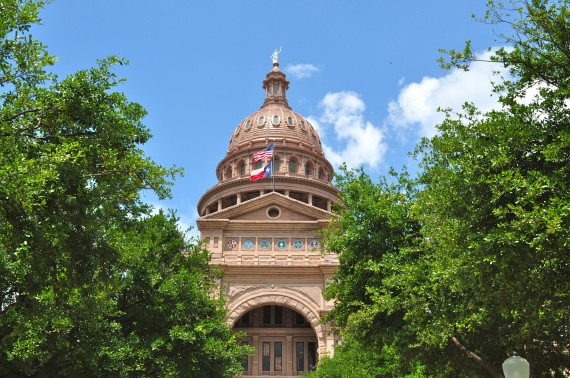 Cool graffiti spot in downtown Austin.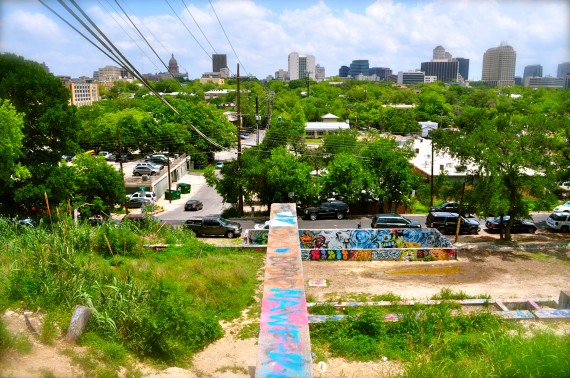 I was instantly transported back to my short-lived stint with gymnastics, walking the balance beam at 6 years old.
Alchemy: a power or process of transforming something common into something special…
I'm so thankful for my cousin's visit- or any visit I get from family or friends because its usually me flying away somewhere or stopping by to say HEY! It's just my nature to want to always get out and try or see something new and anyone I can bring along for the ride, then I say come on!
Do you have family to host in your hometown or city soon? Where will you be taking them? I'd love to hear…
(Photos by yours truly)
Tweet
Today is the first day of Austin's South By Southwest Interactive Conference (SXSWi), a much anticipated event that draws entrepreneurs, innovators, and creative folk of all sorts from all over the country and world each year.
I'm grateful to be attending this year. There are myriad speakers and events to pop in on and I'll be sure to share my takeaways from the events and give you a glimpse into some of the notes I take right here.
For now, I leave you with this reminder as always…
You are a Masterpiece. Live accordingly.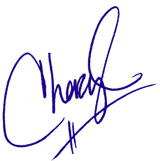 Tweet
As I lay in bed this morning, probably looking like a zombie pooped from the night before, you'd be surprised to know that in that very moment, there are myriad ideas bouncing off the walls of my mind.
I'd just had a dream that I was walking the grounds of a colorful mission estate in San Antonio.
The picture above is actually Bellas Artes with the Iglesia de las Monjas in the background in San Miguel de Allende, Guanajuato but hey! I'm trying to "put you there." It seems this picture is what my subconscience drew on for imagery while I slept.
At first glance, the whole place was empty and it was just me and a few other people, including my husband who went venturing off on his own with my camera- the Nikon D5000 one! I was a bit annoyed by that, because I was left to work with a Kodak camera that I once used in 2000 on a trip to San Francisco for my 21st birthday. I wasn't used to handling this little camera anymore.
When I think about what it feels like to hold my Nikon, it takes both hands to get the right shot and it can feel like I've got the whole world in the palm of my hands…or at least an image of it.
So I walked around the grounds of this rustic mission that was built who knows when and I was so impressed with the architecture and the huge bells used to call the faithful, and especially thrilled by the clear blue sky and occasional streaks of clouds that served as the backdrop.
Eventually, there were tons of people strolling alongside me, weaving in and around corners, going up and down iron wrought stairs. The food stands and little trinket shops had opened up for the day.
Soon, I awoke from the dream and began to think about all that is to be for The Convivial Woman in 2012.
With this move to Austin, I see myself discovering a whole new terrain of the state of Texas. Who are the people awaiting me on this new journey?What will I find in this new world I call home? What will I learn about myself and my own pursuit of life, love and happiness?
I'm going to discover all the little things that some might find weird, or not so weird, about Austin. I'm going to go in search of the puffed tacos in San Antonio that my Food Network Star crush challenged on his show, Throw Down with Bobby Flay.
Anyway, that's what the next year has in store for me and you- discovering Austin, San Antonio, Fredricksburg (the cute little German-influenced town my grandma Lupe always talked about), and the hill country.
And something tells me there's going to be a more fierce rebirth of my love and appreciation for the Tex-Mex culture ("my people") in this part of Texas. I see more cumbias, more accordions, more queso (but not too much! This waist of mine is working that muffin top! I gots to control it.) and oh so much more. I can't wait.
It's a new dawn…it's a new day…and I'm feeling (more than) okay.
Tweet
This past Memorial weekend, I had no big plans for cookouts or chowing down on turkey legs or anything like that, but I was able to escape to funky cow town, Ft. Worth, TX to stroll their Historic Stockyards. It never fails to be a convivial way to spend the day…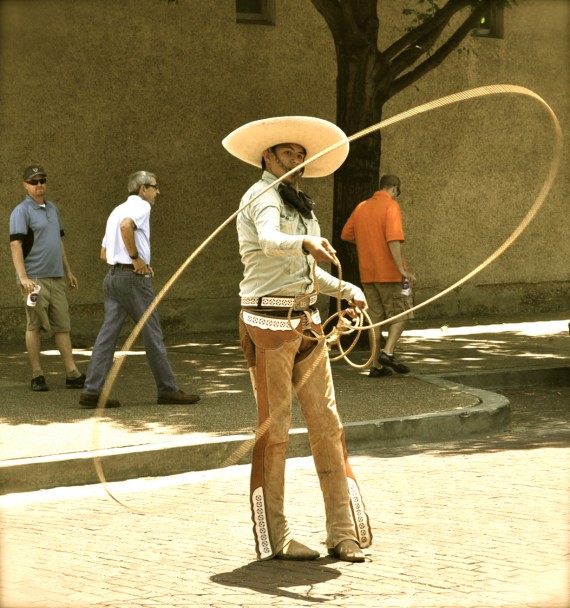 He ain't no Tonto.

Site of the next Convivial Supper Club?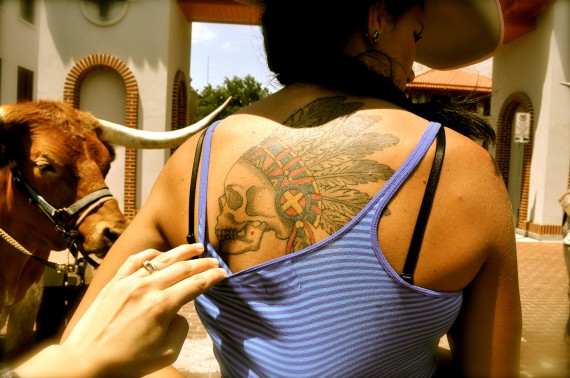 Cowgirl body art
Saddles for bar stools…oh yeah, giddy up.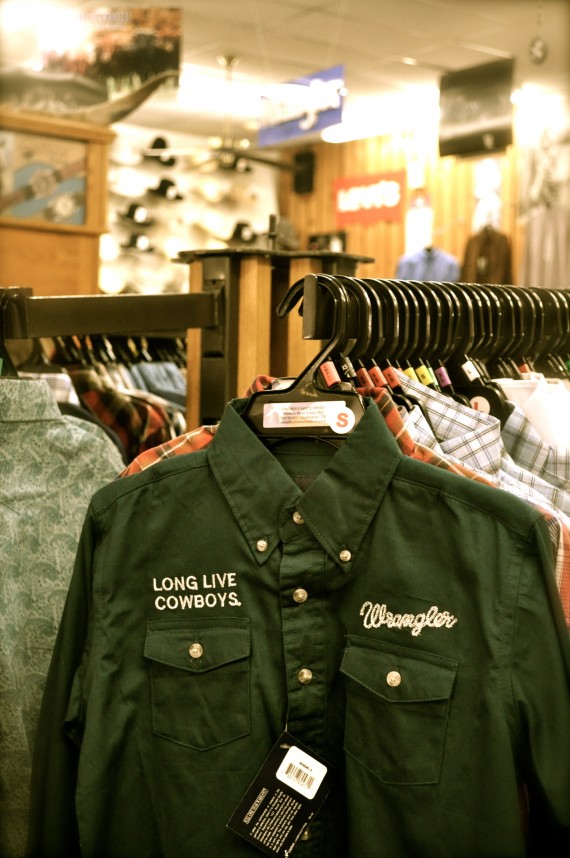 Handsome urban cowboys can call me Sissy anytime.
My utmost gratitude goes out to our military for the freedom I experience on a day to day basis.
Tweet
It's been three days since my return from an eye-opening weekend in New York. The memories continue to replay in my mind…the chemistry I felt with the city, with the women who surrounded me, the impact of the stories and knowledge shared by each speaker, and the guards let down and tears shed by various women of the audience at Rich Happy & Hot LIVE.
My second day back home, I shed some tears of my own as I spoke to a dear friend by phone and began to express my deep gratitude for our friendship and their continued unconditional love and support in my efforts to express The Convivial Woman and grow in the comfort of my writer's skin. When someone believes in you and just loves you for all that you are and all that you're not (yet), what a powerful force you can be in the world!
I love telling stories by way of the eye, and you'd better believe I snapped a good number of moments while in The Big Apple. So have yourself a look-see at my photojournalism skills! There will be plenty of time to share words, but for now, let this visit to Convivial Society be a visual experience to enjoy. Let me know if anything grabs you by the heart!
Click on the album to view and experience New York with me all over again:
Tweet
In no particular order, this is how my second day went…
Do you know about the country of Ossetia? I didn't before tonight's bicycle taxi ride from Times Square!
I've never had such pleasant conversation with someone while they pedaled and maneuvered their way around traffic on a bicycle. Alan the rider was from the small Eastern European country called Ossetia. 
He expressed his gratitude for the Southern kindness I showed him by not accepting my tip. I wish him well in life and love. 
Coming to a new country, learning a new language, and creating a new life from scratch is one helluva risk to take on yourself. Where would America be without all the immigrants, all the risk-takers? 
I was walking through the East Village, (more…)
Tweet