Women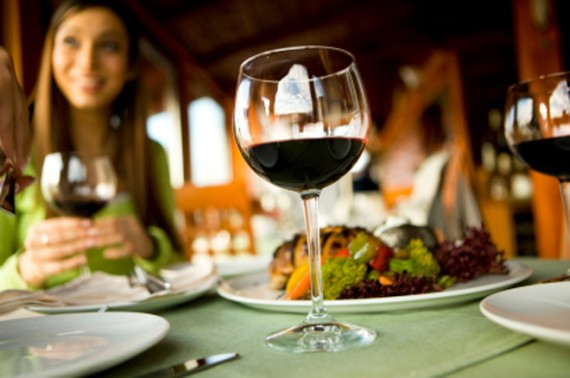 In case you didn't know, I like to eat. In fancy terms, dine…and I like to do it with women who are big advocates of listening to their own voices, especially those little inklings and yearnings that tend to lead us down paths all their own.
When inspiration comes knocking, I gather such women at a table and we throw down…not the table (although I could), but the food, along with our thoughts and sentiments on…life, love, business, family, dream-chasing and glass-ceiling smashing.
This experience is The Convivial Supper Club, hosted by yours truly.
Let me assure you, it's not your average meeting over dinner and drinks. Oh no…it's much more than that. The food and drinks are really a side note, but we surely don't scrimp on that area!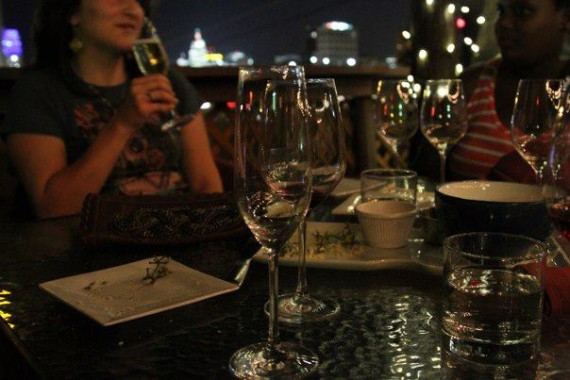 The Convivial Supper Club is a highly anticipated, private dining group that sits at the intersection of creative living, personal development and social impact for women.
CONVIVIAL [kuhn-viv-ee-uhl]: 1. fond of feasting, drinking, and good company; festive; folksy, forthcoming, genial, kindly, lively, communicative, expansive, high-spirited. 2. The feeling you get when you make the every day choice, whether subtle or profound, to live your life on purpose and with passion.* 3. The essence of who you are.*
The Convivial Supper Club is distinct and stands apart from every other women's group because (more…)
Tweet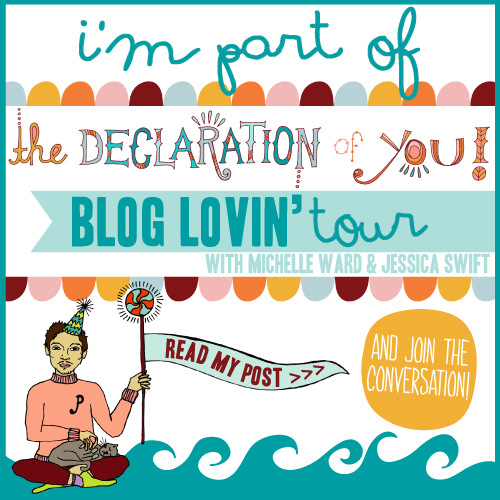 Self-care is a form of trusting, listening, seeking, yearning, surrendering…it's purpose is convivial at the core.

This is the story of my convivial discovery of an Ancient Mayan massage therapy and how I came to the understanding that you are your body's advocate and its up to you to find the many ways that nurture, restore, and heal you…
Once upon a time, I headed to Mexico for a much needed sabbatical after quitting my job in Banking. I left behind my husband, my home, my parents; my country, language, currency, and all certainty to walk the cobble-stoned streets of San Miguel de Allende with the intention to restore myself to who I once knew myself to be…a writer.
My first week in town, I went to the mercado and purchased what I thought was a fresh bowl of albondigas (meatball soup). After taking a long walk and climbing the steps of El Chorro to reach the peak streets of this colorful central Mexican town, I knew Moctezuma had spiked my soup with drano, because I fell ill that night with chills and fever.
My mother-in-law, concerned for me, recommended I visit La Dona Chole, "'pa que te de una sobada…" My Spanish was getting better by the day, but I still had to put two and two together to understand that she was suggesting (more…)
Tweet
Before you head out the door this weekend, I have one more Chicago eatery to share with you.
My childhood chum, Carrie and I went here two years ago when I last played Chicago tourist with my husband Martin, so we decided to venture over to Logan Square, one of the hottest neighborhoods to lead the pack in real estate this year for
Another heaping dose of Lula Cafe.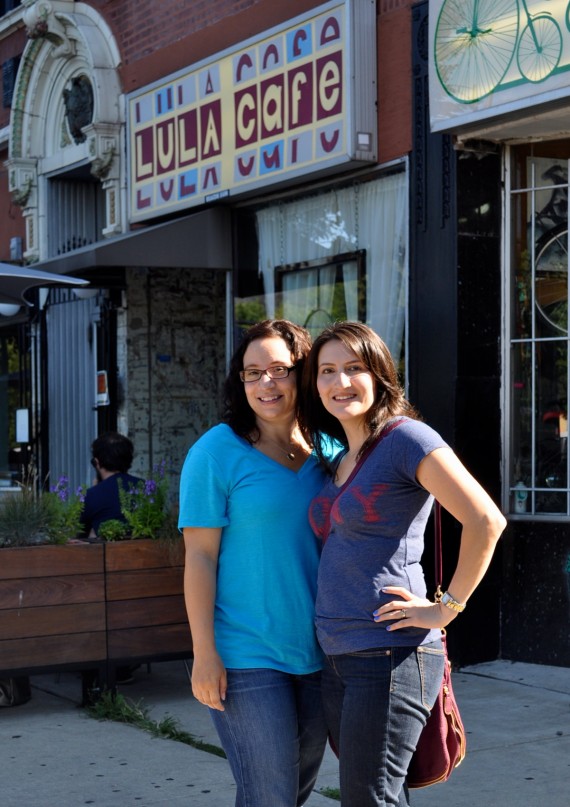 I remember their amazing pancakes, laughter with friends and a friendly hipster staff with great-looking arm tattoos honoring (more…)
Tweet
Meeting for brunch, lunch, dinner or dessert is a sport for me. I practice as often as I can because it makes me happy. In fact, it relaxes me.
Today, I had lunch at Hula Hut, a restaurant on Lake Austin that offers a Polynesian – Tex-Mex themed menu. Who would've thought of that combo? Someone in Austin, of course.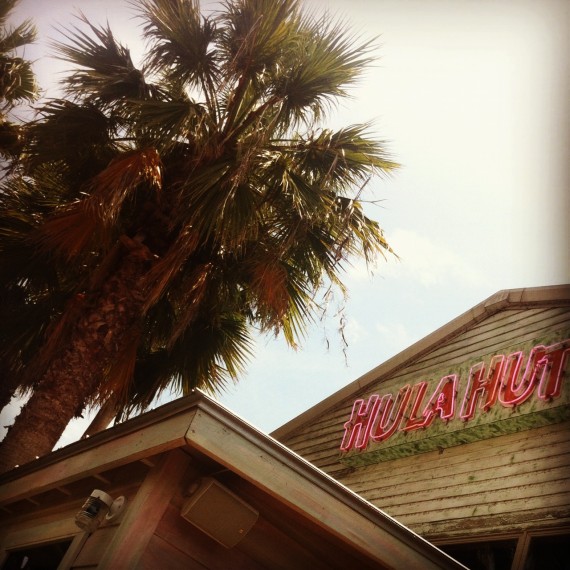 My friend, Monica joined me so we could discuss our upcoming trip to (more…)
Tweet
Do you shy away from conflict? If yes, don't worry…there's no need to lower your head in shame. You're not alone in your desire to avoid disagreement or upsetting another with your opinions. I have certainly had my moments throughout life. But I've got a curious question for ya.
What if your lack of speaking up and sharing how you feel, what you see, what you believe, and what you have discovered for yourself is depriving others of a more enlightened view on life, or you?
where this former CEO of FIVE businesses speaks on the world's need to be more daring to disagree, to speak up, to break silence, to be willing to see what no one else wants to see. She says,
"When we dare to break silence, or when we dare to see and we create conflict, we enable ourselves and the people around us to do our very best thinking."
I'm not immune to the fear of conflict, but I am also more than willing to defend my point of view and stand up for myself more than ever now.
When it comes to men-women relationships, I feel strong. I don't know it all, but I do know how to put myself first and this willingness to keep my personal well-being at the forefront has served me in my interactions with the opposite sex.
However, I have a weakspot for women. You see,  I shy away from conflict with women and find that so ironic. My immense love and admiration for women creates this polar opposite effect for me and when I feel let down or disappointed or offended, I haven't been the best at saying so.
When it comes to my fellow sex, I venture to see the work of art within each woman I come across, but I've been naive to think I would always get that same response back. I haven't- THAT is for sure.
Could it be because I was bullied as a young girl or that I know women can be masters at the art of rejection and disapproval (ask any guy who's wanted a date or dance with a female or just watch Mean Girls)?
I've experienced jealousy, envy and discord among pacts of women, in friendships, in family, and I know that if I truly show up, I will be either shunned or loved. That scares me and I've been guilty of playing small to avoid the less than pleasant feeling of rejection, but that is not the point here.
The point is knowing all of that doesn't stop me from wanting to play a big game in my life and if you harbor the same sentiments, it shouldn't deter you either.
When you recognize what you fear, what you hold back from expressing, guess what?
That's your opportunity to embrace that fear and run with it…FORWARD, not backward and express it, do it, share it, say it, create it, because it is a force, a feeling deep within that belongs to you and deserves to be shared with the world in order to live and truly express your convivial nature.
What are those particular situations that seem to repeat themselves and thus bring about negative feelings within you–you know the ones that play over and over in your mind after you find that you didn't react and say what you really should've said? How do you respond? How can you respond differently?
It's never easy to open up and acknowledge where your work lies, but if you want to reach the other side of that feeling,- the convivial one, the empowered existence of someone pushing past their fears every day- you need to take a good look inside and figure out where the disconnection remains. Examine why you hold back and what can you do to change it.
You are the keeper of your fears, as well as the one who has the power to take the first step toward vanquishing them.
If we can all reach the belief that we have nothing to lose by speaking up, only everything to gain, then we can be certain and feel confident about creating the discussions, the relationships, the outcomes, and the life experience we wish for ourselves and the world at large.
What fears do you want to find a better response to? In what ways do you want to share your best "thinking" with the world even if it runs the risk of creating conflict?
Tweet
I have this desire to expand on the Merriam-Webster's definition of the word that defines and supports the overall message surrounding this online haven…
Convivial [kuhn-viv-ee-uhl]: : The feeling you get when making the every day choice, whether subtle or profound, to live your life on purpose and with passion.
Convivial is how you aspire to feel every day of your life (whether you realize it or not). It's a privilege, a unique responsibility that you must take advantage of and this desired feeling I speak of cannot come through unless you make the choice to create and express yourself, every day, in every way you see fit.
I'd love to know how this new, enhanced definition is playing out in your life. What subtle or profound choices are you making to experience the genius and the joy within you?
Tweet
The life of a writer, an entrepreneur, an artist, an activist, anyone going against the grain is a beautifully challenging one.
The tough part is seeing the beauty during those tough times, during those moments of doubt, during the times when the responsibilities that come with managing your way in the real world (i.e. working a job you aren't fulfilled by, paying mounting bills, raising a family, finding quality education and experiences for your kids, etc.) seem to take over any time and energy you want to preserve for getting out to experience your life. It's even harder when you feel alone in your quest to create the worlds you envision, when you feel no one understands why and what you're doing, including yourself sometimes. The good news is…
There's a spirit of extreme perseverance that resides inside each creative, inside you.
When you believe there is another way you can live your life, even if you don't have all the answers right now, you are compelled to stand firm in your position and push through your blocks and detractors. You seek (more…)
Tweet
On Sunday, my dear friend, Becky came to visit and we decided to have tarot cards drawn and our palms read by a psychic.
I always had this phobia about seeing a psychic…you know, the whole being afraid of what they might say, of hearing something you didn't want to hear, but on this particular day, I was open to the idea.
We were two girlfriends looking to create a convivial memory together and do something out of the ordinary, so this seemed fitting.
Upon hanging up to confirm our appointment,
I asked Becky, "Did she have an accent?"
Puzzled, she said, "Uh…yeah…"
I gave an approving nod and said, "Good. Then hopefully she's the real deal."
Becky cracked up laughing and our mystical experience was now underway.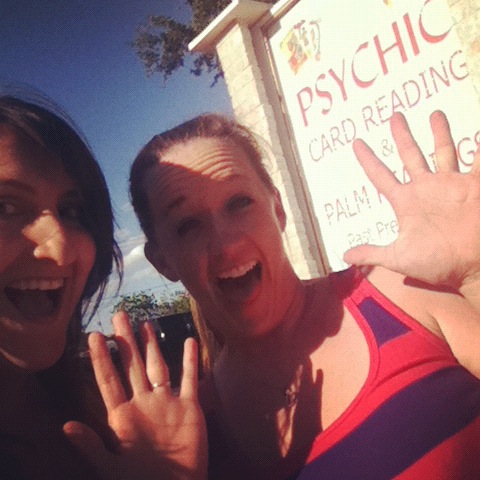 Soon we were ringing the doorbell to the Psychic's office and exchanging pleasantries with her.
Becky went first and as I sat and observed the ongoing reading, I did my best not to (more…)
Tweet
The last two weeks have been fun for me. First, I got away to Vegas with my luvuh (aka hubby) and a couple friends for some much needed unwinding.
We enjoyed a night out as the participating audience for the show, Zumanity- the sensual and naughty side of Cirque de Soleil.
This show is definitely not for the conservative in you. You'll walk away feeling naked and exposed for the sexual being that you naturally are, but if you're all about exploring your inhibitions, then join the audience!
I loved the show, but the best part of my experience was seeing my husband laugh out loud as much as he did. It warmed my heart to see his joy and I found myself leaning even closer to him and squeezing his arm a couple of times. Hmm…the effects of the show or a simple moment of endearment? Maybe both!
We stayed at The Venetian and had some convivial times with our friends while dining at such places as Public House, Emeril's Delmonico, and we couldn't pass up good old dessert on the Vegas strip at my fave P.F. Chang's.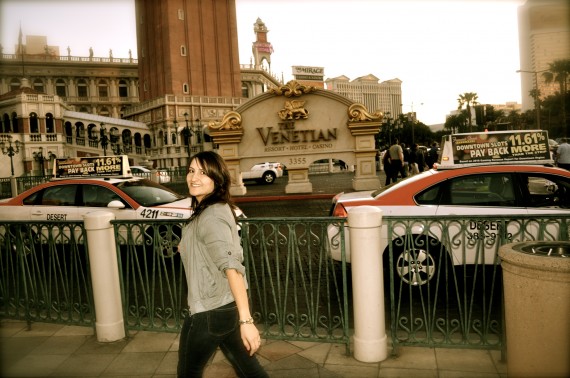 Leisure brings about inner calm which fuels your creativity
I've come to appreciate the importance of giving in to leisure, to relaxation, to living your life in order to spark your creativity. The last few months have been transitional for my family and I with the whole move to Austin and when I've wanted to get to work on an idea, my family's needs have proved to be paramount and so ideas sit pretty, waiting on me to give them life. But many things haven't been possible lately, but I know that doesn't mean they will never be possible.
Within the last year, I've learned a lot about patience, acceptance and balancing my ambitions with certain things being out of my control.
What keeps me going are the dreams-turned-reality that I've witnessed firsthand by the benchmarks, mentors, and convivial company I've carefully selected. They are the folks who inspire, lead, and show me all that is possible..
One such benchmark I want to especially mention today is the visionary author, Danielle LaPorte.
I made it to the bookstore for an early writing date with myself and to pick up a copy of Danielle LaPorte's newest book, The Firestarter Sessions: A Soulful + Practical Guide to Creating Success on your own terms. Today's the official release date and I'm flipping through my copy and can say its a beauty.
If you're at a crossroads in your life, this would be a great book to grab.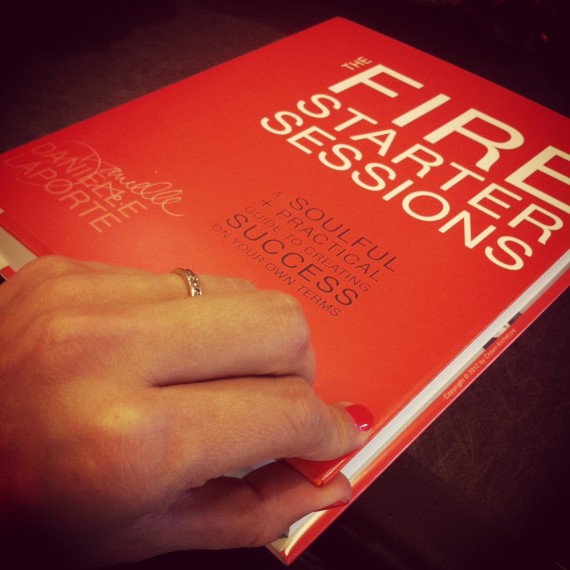 In case you aren't familiar with her, she is the creator of the site www.WhiteHotTruth.com. I discovered her blog in 2009, have met up with her twice- in Austin and New York- and have felt her vibe and demeanor to be similar to my own. She's a cheerleader without the exclamation points and high pitched voice. Her words are deep and intense just as my own sense of being can be. She also happens to be an introvert.
I'm a true fan of her work, because her work affirms within me that my own dreams are real and possible. She's simple yet hits the mark. Maybe she can do the same for you and the dreams you are holding onto…
Dreams are all around us. Yours included!
Surround yourself with convivial company-
the fearless and crazy kind.
Pick up their books,
hop on a plane to visit them,
dial their numbers regularly, or…
choose to be one yourself.
Convivially yours,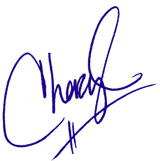 Tweet
Are you at a point in your life where you're ready to show the world who you really are? What you're really capable of? The impact you can truly make? Well, let me ask you this.
How willing are you to be seen by others as someone who is…
crazy,
ridiculous,
unrealistic,
unrelenting,
defiant,
heretical,
unrelatable,
incomprehendible,
seemingly not of this world,
naked,
foolish,
ridiculous,
incompetent,
invisible,
untouchable,
uncaring,
nonsensical,
and
at times,
a success,
while
many many other times,
seemingly,
and
undoubtedly,
a failure?
The above mentioned traits, symptoms and sentiments plague yet bring about prosperity among many artists, visionaries, and entrepreneurs who make the conscious choice to be on the front line of changing the world.
It's only by experiencing, exercising and exhibiting such behaviors and reactions from the world that you can begin to truly walk your path, show the world what you're here to do, and thus create a convivial life for yourself and others.
Awaken and tap into the defiant creative spirit within you today,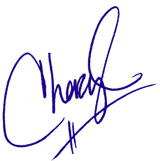 [PHOTO: At a vintage shop in Chicago's Wicker Park with my dear childhood friends, Cecilia, Carmen, and Lissie. I'm the ridiculous looking one in the middle.)
(Be sure to share in the comments below your thoughts and insights, and if you can think of any more traits that I didn't think of, add them to the list!)
Tweet
Today is the first day of Austin's South By Southwest Interactive Conference (SXSWi), a much anticipated event that draws entrepreneurs, innovators, and creative folk of all sorts from all over the country and world each year.
I'm grateful to be attending this year. There are myriad speakers and events to pop in on and I'll be sure to share my takeaways from the events and give you a glimpse into some of the notes I take right here.
For now, I leave you with this reminder as always…
You are a Masterpiece. Live accordingly.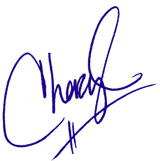 Tweet
R.E.M. sings about shiny, happy people holding hands and it's a song that can stir me to sway back and forth with arms flowing upward, but having everyone put on a happy face and use flowery words when things are tough or uncertain isn't what gets my ass moving to create change in my world.
I've got to dislike something, feel uncomfortable, lost, violated, offended, cheated, unappreciated, held back, all that good stuff in order for me to react. The straight-shooters, the ones who don't deal well in sugar-coating a situation, who don't mince words and "ponder on things", the ones who go after a solution, a goal, a seemingly unrealistic dream with fierce determination are the people who speak to me, and the ones who truly get me.
This is the same breed of "response-able" people that beat writer, Jack Kerouac describes below…
"The only people for me are the mad ones, the ones who are mad to live, mad to talk, mad to be saved, desirous of everything at the same time, the ones who never yawn or say a commonplace thing, but burn, burn, burn, like fabulous yellow roman candles exploding like spiders across the stars and in the middle you see the blue centerlight pop and everybody goes 'Awww!'" -Jack Kerouac
I'm reminded of one mad friend who gets mistaken for being angry when people first meet him. Funny thing is, if asked how he's doing by the same people, he'll say in his deep, slightly intimidating Vin Diesel-like voice, "I'm happy as shit."
Does it make sense to compare happiness to shit? I'd say, if you choose to be content amidst apparent chaos, that's a show of strength and wisdom, but don't confuse it for a person who wears a permanent smile to cover up reality. Face the facts, then take your faith, courage, and will to act and get through the situation or change it altogether.
Sometimes, my husband uses the word "madness" when describing my anger and secretly, I like it because…
Life is madness…especially as a woman and I make every attempt to rebel every day.
I encourage you to do the same! Question your place. Don't play the game. Want more…less…better, but never whatever. Speak up. Learn when to offer someone love vs. truth (psst…your honest opinion is only appreciated when it is solicited).
Put attention to your desires and all the fear that accompanies them, then…stir the pot, rock some boats, and do something about it. The Convivial Woman is all about seeing some jaws drop, aren't you?
Speaking of the desire/fear combo, did you know I'm writing a book? The Convivial Woman, a compilation of stories and cheeky wisdom from one sensual, sublimely complex woman to another. Yes, it's in the making, so stay tuned! And remember…
You are a masterpiece. Live…mad.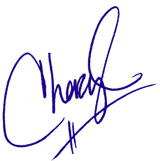 For news on The Convivial Woman book project, event news for The Convivial Supper Club (soon to be launching in my new homebase of Austin, Texas baby!), and special offerings, get your name on my one and only convivial list! And you can't forget to join the convivial party and conversation on Facebook or follow your interests on Twitter too!
Tweet