Audiofiles
I've got an audio blog that I recorded for you today. After getting some writing done at a cafe in south Austin, I was inspired to share my sentiments on the importance of recognizing when its time to let go during the creative process. Before I share the audio, I want to ask you to mark your calendar for the official
Launch Day of the Convivial Lifestyle Guide | Volume 1 | Thursday 8 November
It will be available for purchase and full download right here on the site in less than two days! I'm so excited I could shart my pants, BUT…I won't.
Each volume in this series of guides will have its own distinct title which I'll be announcing in my next newsletter to everyone on my private mailing list in the next few days.
Are you signed up for my private mailing list? A convivial society is just not the same without you, so be sure to join in the fun, because I cannot WAIT to share this experience with you and do not want you to miss out.
Okay, so back to what I promised…
CLICK TITLE BELOW

TO

LISTEN

TO MY

AUDIO

After listening, can you think of a time you felt afraid to let go of something so dear to you and what happened when you finally did release the fear?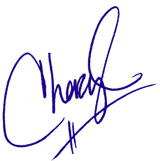 Tweet
Ladies and Gentlemen,
It's the most anticipated event we've all been waiting for…
Relaunch Day for TheConvivialWoman.com!
Before you make your way around the site for a peep at what's new, I'd like to share a personal message on audio with you, but first, this quote…
"The work of art is another human mind incarnate; not in the flesh and blood, but in sounds, words, or colors." -The Art Instinct: Beauty, Pleasure, Evolution
.
As The Convivial Woman, I am here to say…
Every woman is a masterpiece.
An extravagantly unique & inimitable creation. Her very existence is a great work of art.
And ask the question…
So, how do you treat a work of art?
It's my personal commitment to live the answer…
With dignity. Reverence. A sense of majesty. And a sense of humor.
My desire is to inspire the same in you.
I'm all about Convivial Living…
joyful connecting, conscious action, and uncompromising self-care, and I plan to fill this space with a plethora of refined word gems to demonstrate that. When you make a conscious choice to see and treat yourself as a work of art, you inevitably create a life of artful intention for you and the world around you. That's what we're here to do.
"I'm not a businessman. I'm a business, man." -Jay-Z
The Convivial Woman is not only my artform, it's also the work I've been called to do in the form of articles, lifestyle guides, 1 on 1 strategizing sessions (think: creative brainstorming/dream accountability partnerships), intimate workshops and travel retreats. To receive updates, news and special links and offers on events as they happen, sign up here.
To celebrate my shape-shifting nature along with this grandiose day, stay tuned for an extra special blog post tomorrow, then join me for a series of Convivial Interviews starting this Monday, March 14 where I'll feature some amazing women (and men!) who inspire me. We'll talk about life, love, entrepreneurship, spirituality and share tips on breaking free from self-limitation. They'll also share how they are making the very personal choice to show up in the world and give you a sneak peek into their convivial lives, as well. It's gonna be fun!
If you haven't done so yet…
Become a member of The Convivial Society
– now known as my monthly newsletter- to receive important links, event news, and personal messages from me. Drop your name in the hat right here.
I'd love to interact and know more about you, so honor me with your presence and LIKE my Facebook fanpage or follow me on Twitter as well.
Join me for tomorrow's very first blog post as www.TheConvivialWoman.com- I'm calling it Up Your Convivial Game because that's what each new day calls us to do. You can come back on your own or have it delivered directly to your inbox.
Now go ahead and peek behind the imaginary turquoise curtain and take a stroll around the newly revamped site to get to know more about me and what I am offering. Convivial times await you and I…
With fierce admiration,
Cheryl Chavarria
P.S. I'd love for you to say hello with a comment on the blog (below), or on facebook and twitter so I know you honored me with your presence!
P.P.S. If you want to finish jamming to that song I shared in the relaunch memo, CLICK FOR SONG HERE. See you tomorrow!
Tweet