Nothing and No One Is Ever Finished
I've got an audio blog that I recorded for you today. After getting some writing done at a cafe in south Austin, I was inspired to share my sentiments on the importance of recognizing when its time to let go during the creative process. Before I share the audio, I want to ask you to mark your calendar for the official
Launch Day of the Convivial Lifestyle Guide | Volume 1 | Thursday 8 November
It will be available for purchase and full download right here on the site in less than two days! I'm so excited I could shart my pants, BUT…I won't.
Each volume in this series of guides will have its own distinct title which I'll be announcing in my next newsletter to everyone on my private mailing list in the next few days.
Are you signed up for my private mailing list? A convivial society is just not the same without you, so be sure to join in the fun, because I cannot WAIT to share this experience with you and do not want you to miss out.
Okay, so back to what I promised…
CLICK TITLE BELOW

TO

LISTEN

TO MY

AUDIO

After listening, can you think of a time you felt afraid to let go of something so dear to you and what happened when you finally did release the fear?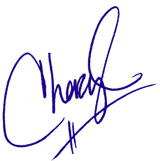 Tweet
Leave Your Own Comment.